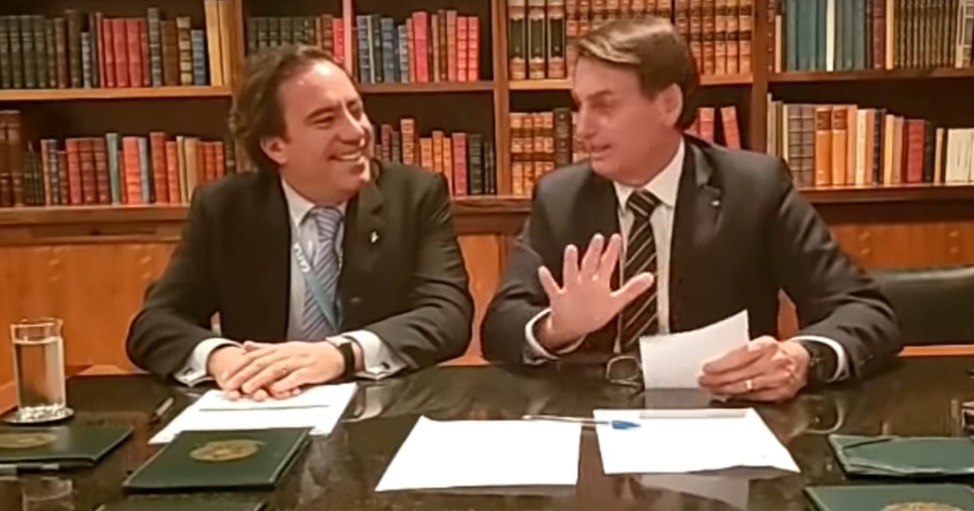 The president of Caixa Econômica Federal, Pedro Guimarães, and Jair Bolsonaro live on Facebook – 11/14/2019 Facebook/Reproduction
Jair Bolsonaro (PL) said this Monday that he "didn't see anything blunt" in the allegations of sexual and moral harassment against the former president of Caixa Pedro Guimarães. Bolsonaro made the statement in an interview this Monday with the website Metrópoles, which published the first news of the cases against Guimarães. After reports of harassment from several bank employees, he was fired last June. The president took advantage of the interview to praise the work of the former assistant.
"I don't know his private life. I know him as president of Caixa. He did an excellent job in there. Now with me everything is potentiated. It turned into a huge fire in a few hours. I called, talked to him and opted for the removal, which was promptly accepted by him. He did not respond and is responding. I am not part of the judiciary," he said.
according to Radar showed in the edition of Look which is on newsstands, Caixa recently concluded the investigation into Guimarães' harassment. The 490-page document mentions the testimony of 50 witnesses, of which 40 would have confirmed the first accusations against the executive.
The conclusion of the work was not enough, however, for Bolsonaro to discredit the conduct of his ally. During an interview with Metrópoles this Monday, he played down the accusations. "I have not seen any stronger testimony from any woman. I saw testimonials from women who suggested this could have happened. It is being investigated as well," he said.
The journalist who conducted the interview still insisted on questioning and recalled the large number of witnesses who confirmed the actions. Bolsonaro maintained his position. "As I said, I didn't see anything conclusive. I saw testimonies of people who felt harassed. It is in the hands of Justice and the MP to investigate the complaints", she said.
Continues after advertising
Copyright © Abril Mídia S A. All rights reserved.
Quality and reliable information, just one click away. Subscribe SEE.