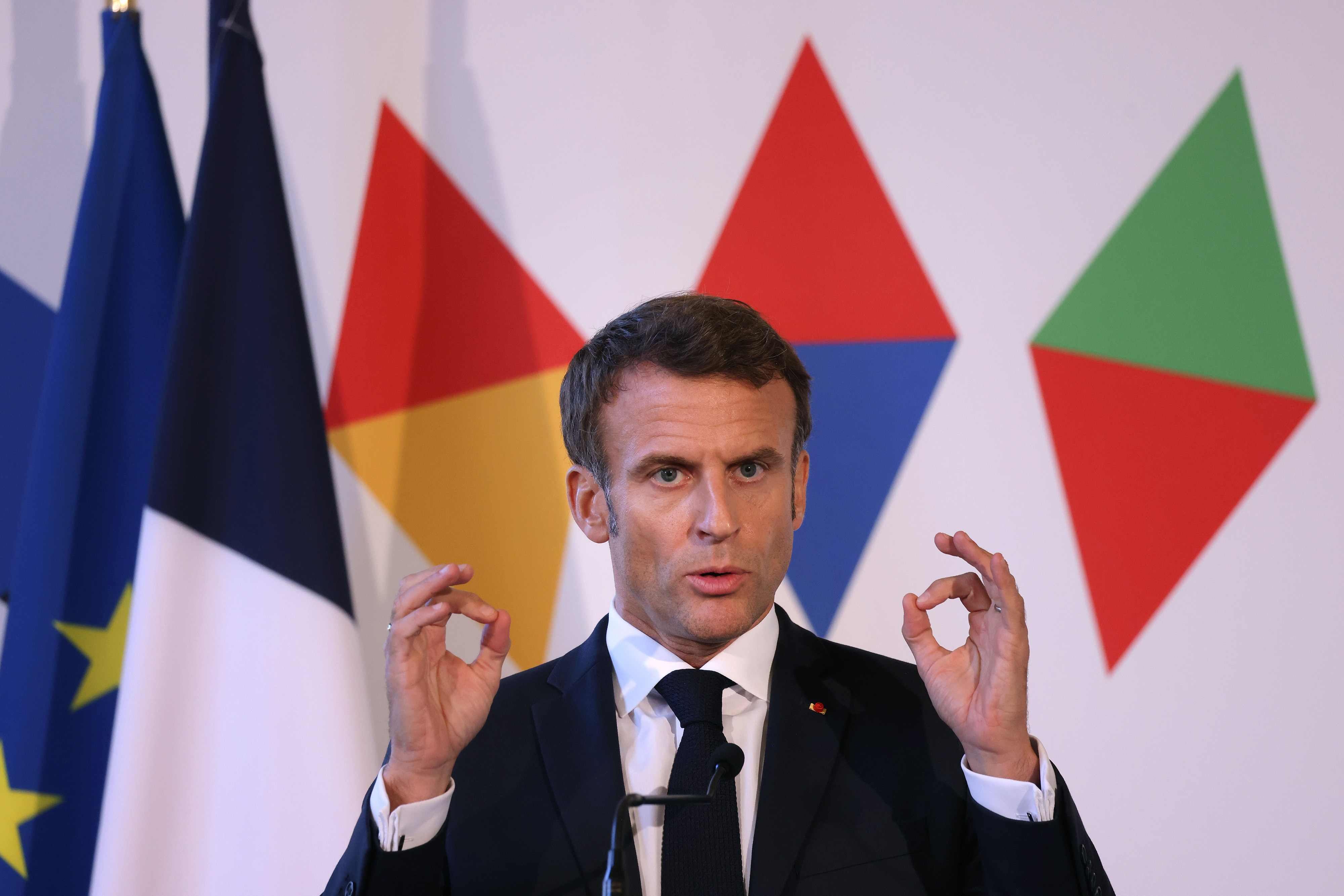 French President Emmanuel Macron speaks to the media after an informal summit of European Council leaders in Prague, Czech Republic – 07/10/2022 Sean Gallup/Getty Images
French President Emmanuel Macron said on Friday that it was necessary to "speak with prudence" about Russia's nuclear threats at the end of a European Union summit in Prague. The warning was in response to comments by US President Joe Biden on Thursday comparing Russian President Vladimir Putin's threats to the 1962 Cuban Missile Crisis.
The White House leader said Putin's threat to use nuclear weapons in Ukraine brought the world closer to an "Armageddon" than at any time since the Cold War Cuban Missile Crisis in 1962.
Biden said Washington was "trying to figure out" a way out of current tensions. The US government has repeatedly reported that there is no indication that Russia is preparing to use nuclear weapons, despite what it calls Putin's "nuclear sword fight". However, he has made it clear that he has his eye on the Russian president and how he might react to Ukraine's military's recent victories and successes.
Amid the flames of a seven-month war, Putin celebrated his 70th birthday on Friday with little public uproar. In contrast, a week ago he staged a grand show on Red Square to proclaim the annexation of nearly a fifth of Ukrainian land.
Nobel Peace Prize-Winning Organization Calls for Putin Trial
In a clear repudiation of the war provoked in Ukraine, the Nobel Peace Prize was awarded to Russia's most prominent human rights group, the Memorial, which Moscow closed last year. A Ukrainian human rights group and an activist arrested over pro-Russian government abuses in Belarus also shared the prize.
Continues after advertising