The initial amount of the fund will be 100 million euros.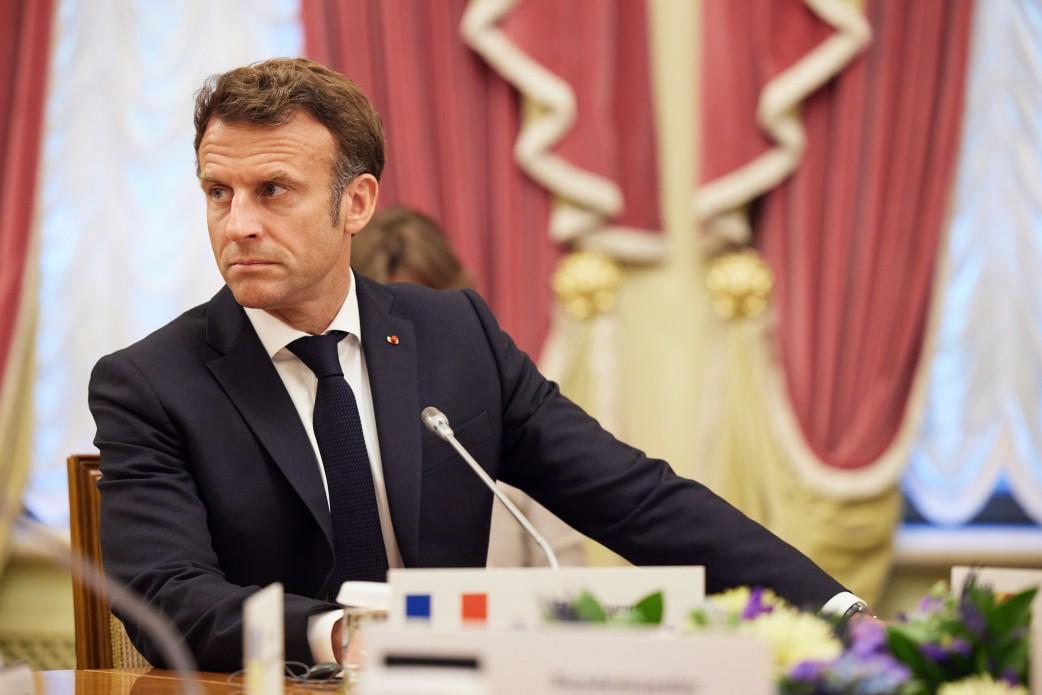 Macron announced plans to create a fund for the purchase of weapons to Ukraine / president.gov.ua
French President Emmanuel Macron announced plans to create a fund to purchase weapons for Ukraine.
This was reported by Reuters with reference to Macron's press conference following an informal summit of 27 leaders of EU member states, which is taking place in Prague (Czech Republic).
The French President announced plans to create a fund with an initial amount of 100 million euros to purchase weapons for Ukraine directly from arms manufacturers.
The position of France in the war against Ukraine
As you know, the French authorities condemned the invasion of the Russian Federation into the territory of Ukraine.
In May, President Volodymyr Zelensky told Italian journalists that Emmanuel Macron had offered him concessions on Ukraine's sovereignty.
Read also:
In addition, the French president has been calling Putin frequently since the start of the all-out war in Ukraine. After a wave of criticism in his direction, he said that he was ready to continue talking with Putin "as long as Vladimir Zelensky asks for it and as long as his country can help advance the peace talks."
On June 16, Macron, along with German Chancellor Olaf Scholz and Italian Prime Minister Mario Draghi, visited Kyiv.
As UNIAN reported earlier, France transferred Caesar-type self-propelled gun mounts and Milan anti-tank missile systems to Ukraine. They also donated a mobile DNA laboratory.
Recently, the media reported that France wants to transfer twenty Bastion armored vehicles to Ukraine.
You may also be interested in the news: