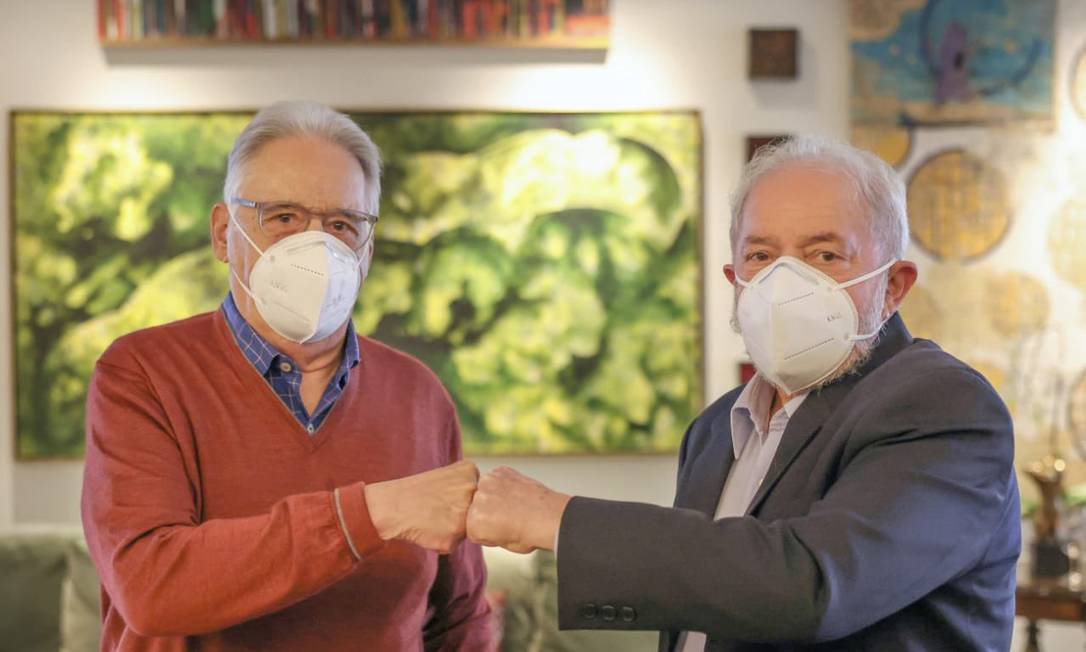 Former presidents Fernando Henrique Cardoso and Luiz Inácio Lula da Silva, in a photo of a meeting held in May last year.
Lula e Geraldo Alckmin will visit the former president Fernando Henrique Cardoso in the late afternoon of this Friday, in São Paulo.
The meeting will be "personal", according to the PT's press office, and will take place two days after FHC declared his vote for his former opponent. Apparently, the meeting will yield a photo to be used by Lula's campaign.
"In this second round I vote for a history of struggle for democracy and social inclusion. I vote for Luiz Inácio Lula da Silva", wrote the former toucan president on social media on Wednesday.