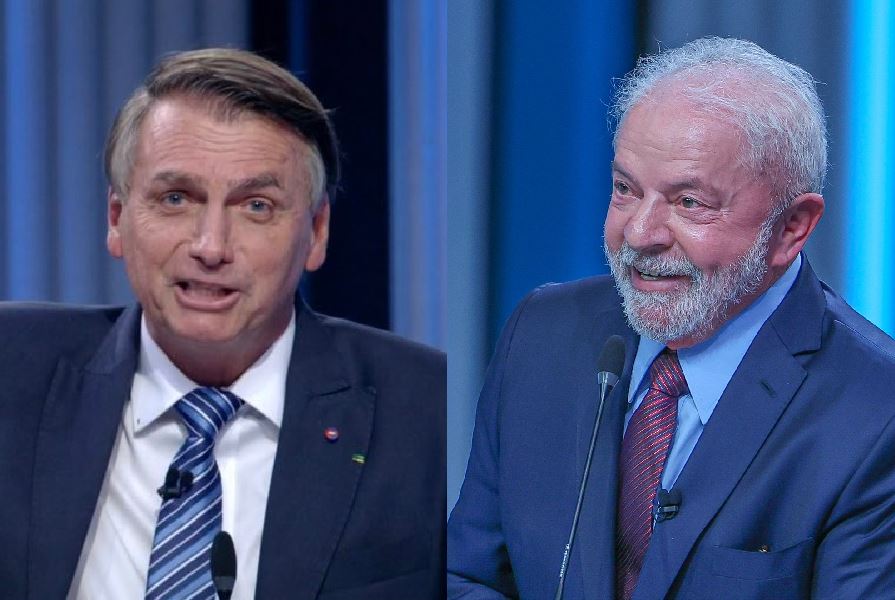 Jair Bolsonaro (PL) and Lula (PT) in the presidential debate on TV Globo TV Globo/Reproduction and Ricardo Stuckert/Disclosure
Search Brilliant/That's it released this Saturday (1st), on the eve of the election, points out that Luiz Inácio Lula da Silva (PT) has 49% of the valid votes, against 38% of the current president and candidate for reelection Jair Bolsonaro (PL).
Ciro Gomes (PDT) appears in third place, with 6%, and Simone Tebet (MDB)fourth, with 5% of valid votes, which do not take into account blanks, nulls and undecided votes.
3,600 people were interviewed on September 30 and October 1, in 239 municipalities, and data were collected through face-to-face interviews. The survey, which has a confidence level of 95%, was registered at the Superior Electoral Court (TSE) under the number BR-02444/2022.