It seems that the limb of the President of the Russian Federation somehow hangs lifelessly, the journalists noted.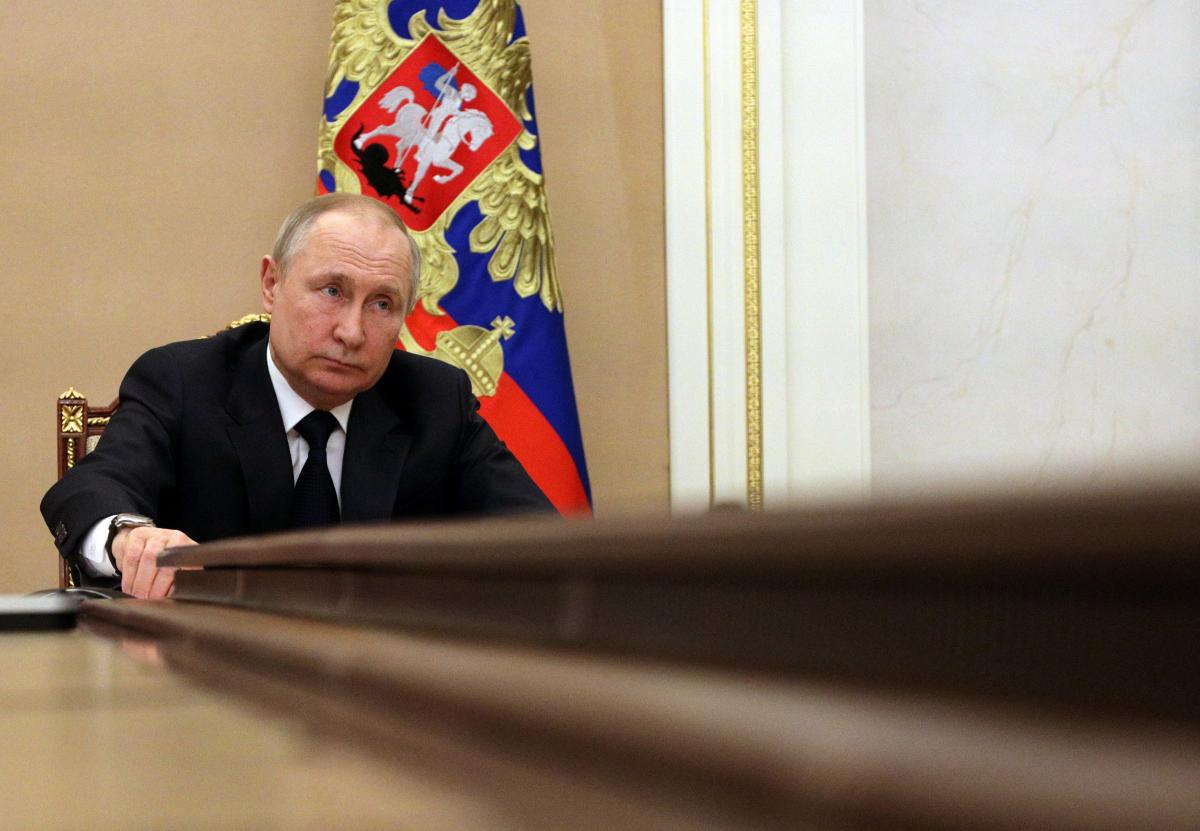 Journalists have collected evidence that Vladimir Putin may have a serious health problem / photo REUTERS
Recently, a Turkish journalist noticed that Russian President Vladimir Putin's right hand is not moving.
Before that, in April, a video was published from a meeting between Putin and the head of the Russian Ministry of Defense, Sergei Shoigu, in which the Russian leader grabbed the table with his hand, and it is better to fix the limbs when one hand does not know what the other is doing, according to the plot of the project "1+ 1" titled "The Secret Life of Matryoshka".
"… just look at his right hand, it is always pressed to the body, and in some videos he seems to be pushing it on purpose … in general, it seems that the limb hangs down somehow lifeless …", the material notes.
Journalists added that at the end of July, the President of the Russian Federation brushed off a mosquito "with one left", although the insect sat on his right ear.
"A Turkish journalist … noticed that Putin's right hand did not move … and we all remember this video from the bunker office, on them Putin sits in a strange position, tightly grasping the table with his hand. Of course, when one hand does not know what the other is doing, it's better to fix your hands in general … ", the story says.
Watch a video about Vladimir Putin's possible problems with his hand from 8:10
Read also:
Vladimir Putin's health – what possible problems have been previously reported
In May, the head of the Main Intelligence Directorate of the Ukrainian Defense Ministry, Kirill Budanov, said that Vladimir Putin was seriously ill. According to him, the President of the Russian Federation has cancer.
Later, they noticed that the Russian leader continues to make obsessive movements with his feet. Neurologist Alexandra Twitter believes that the head of state may have restless leg syndrome.
It is worth noting that Putin is already 69 years old. The official biography states that he was born on October 7, 1952. Putin has been in power in Russia since December 31, 1999.
Help UNIAN. Vladimir Putin met with Iranian President Ibrahim Raisi in Tehran in July. After that, it became known that the Iranian authorities sold their drones to the Russian Federation. Russia uses Iranian drones in the war against Ukraine.
Kyiv has already reacted to the fact that Iran sold its drones to the Russian Federation – it deprived the Iranian ambassador of accreditation. The Iranian authorities claim that they did not sell the drones to the Russian side.
You may also be interested in the news: