Aleksander Čeferin noted that Russian teams will be suspended until the war in Ukraine stops.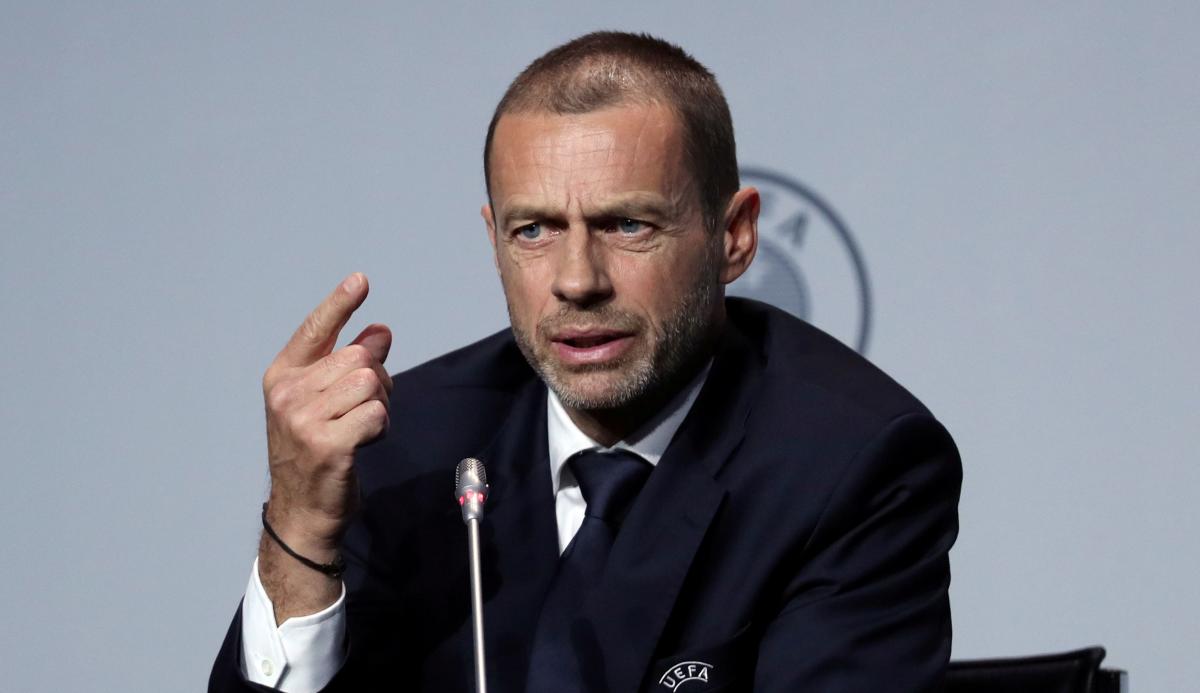 Aleksander Ceferin / photo REUTERS
On Tuesday, September 20, it became known that the Russian team was not allowed to draw for Euro 2024.
This UEFA decision was commented by the head of the organization Aleksander Čeferin. He noted that all teams and clubs of the aggressor country would be suspended until the war in Ukraine was over.
"The suspension of Russia is not a decision today. The decision on the Russian teams and clubs has been made until further notice. This means that we are monitoring the situation. Until we change our mind, it will remain in effect. Therefore, UEFA does not need to make a separate decision every time, when the new tournament starts.
We all hope that the war will end as soon as possible so that the Russian team can take part in our competitions. But given the situation as it is now, we can't even discuss it. It is a combination of politics and sports. What we can do is speak up for peace. We hope that the war will end soon, and after that we will decide what to do," L'Equipe quoted the UEFA president as saying.
Earlier, UNIAN reported that Russia had applied to UEFA with a demand to disqualify the head coach of the Ukrainian national team Oleksandr Petrakov for his words about the war. Later, UAF President Andrei Pavelko said that Petrakov would not be disqualified due to a complaint from the Russian Football Union, instead of a ban, the coach received a warning and a fine.
The removal of Russia from participation in tournaments under the auspices of UEFA: what is known
In the first days of a full-scale invasion of Russian troops in Ukraine, UEFA and FIFA decided to remove the clubs and teams of the Russian Federation from participating in tournaments under their auspices.
Later, UEFA extended the ban on the clubs and teams of the aggressor country from participating in competitions under its auspices in the 2022/23 season.
In addition, earlier UEFA President Aleksander Ceferin said that he was not sure that Russian clubs would be able to play in European competition again.
You may also be interested in the news: