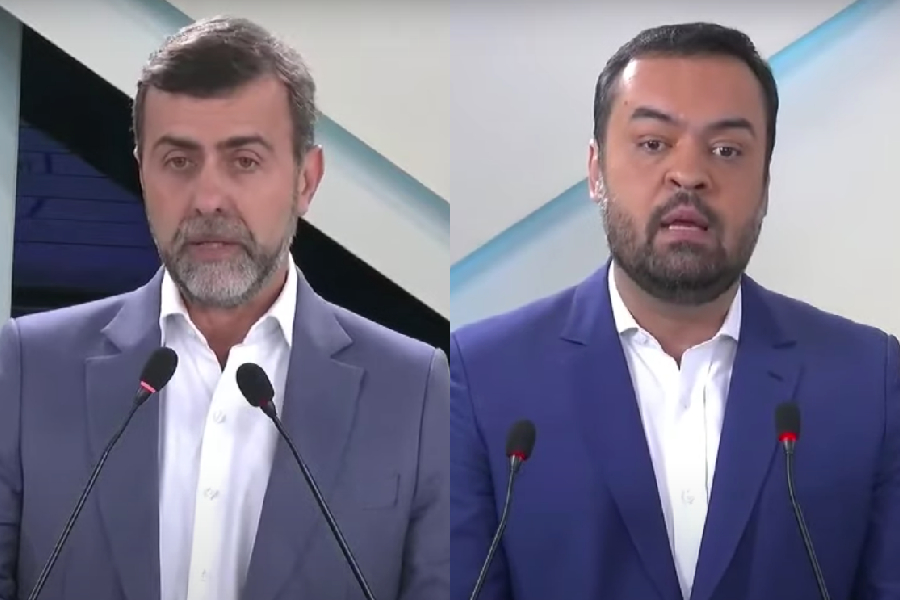 Castro leads and Freixo appears in second place in the dispute //Reproduction
Ten days before the election, the governor Claudio Castro (PL) grew five points and extended the advantage over the deputy Marcelo Freixo (PSB), according to the Datafolha survey released this Thursday, 22.
Castro is leading the race for the government of Rio de Janeiro with 36% of voting intentions. Ash now has 26%. In the previous survey, on September 15, the candidates were technically tied – 31% and 27%, respectively.
Next comes Rodrigo Neves (PDT), with 8%. Eduardo Serra (PCB), Wilson Witzel (PMB), Cyro Garcia (PSTU), Juliete Pantoja (UP) have 2% each. Paulo Ganime (Novo) and Luiz Eugênio (PCO) have 1%. Another 9% said they did not know or did not respond. The blanks and nulls are 12%.
The institute also measured the rejection of candidates. The current governor is rejected by 21% of Rio de Janeiro voters. Another 27% declared that they would not vote for the PSB candidate. The most rejected is Witzel, with 49%.
Datafolha heard 1,526 voters between September 20 and 22. The margin of error is three percentage points and the confidence value is 95%. The research was registered with the Superior Electoral Court (TSE) under the number RJ-07687/2022.
Continues after advertising
Copyright © Abril Mídia S A. All rights reserved.
Quality and reliable information, just one click away. Subscribe SEE.