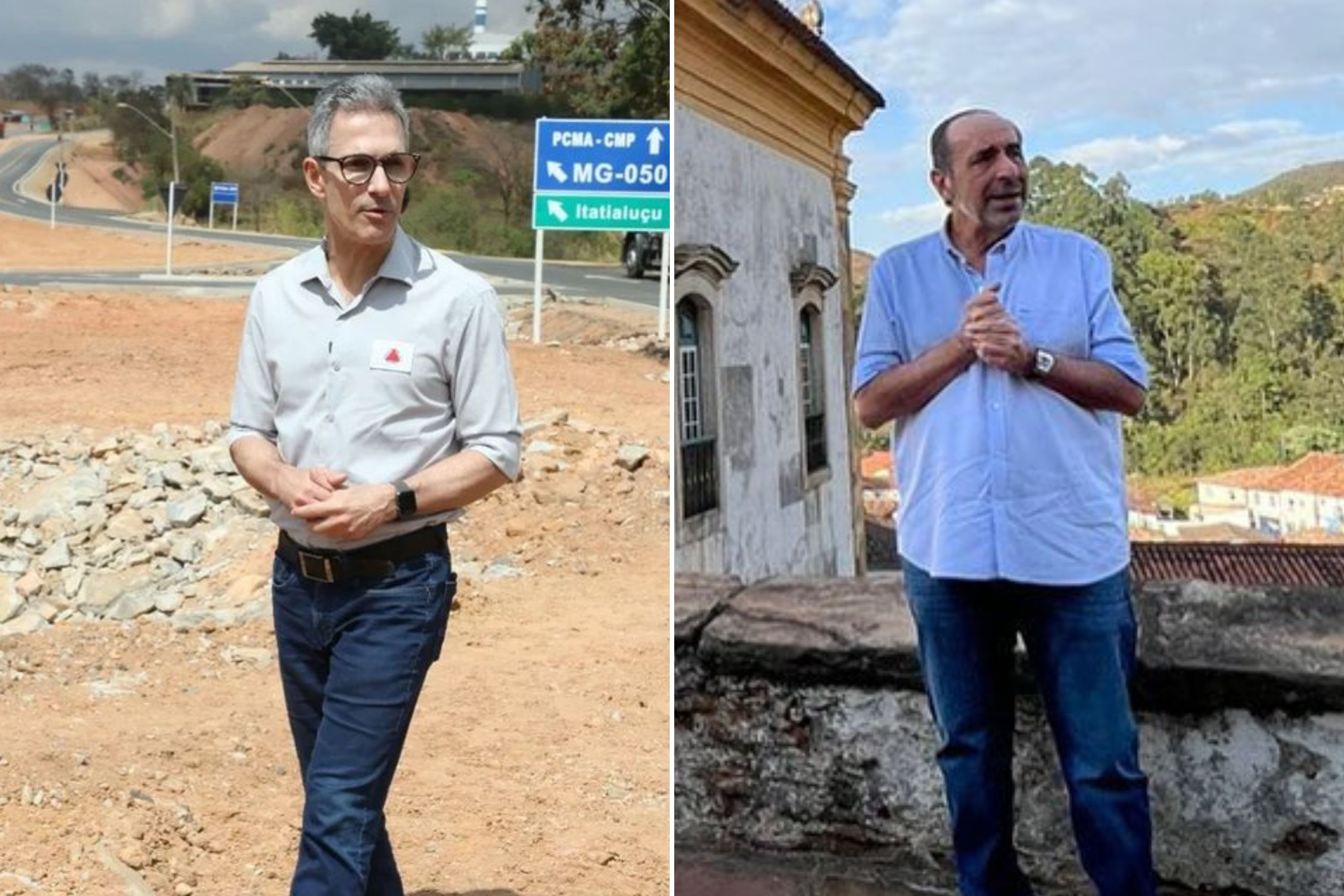 Romeu Zema and Alexandre Kalil – Reproduction/Instagram
O Datasheet released this Thursday, 22, new numbers for the dispute for the government of Minas Gerais, ten days from the first shift. The survey shows that the current governor, Romeo Zema (New), remains ahead, with 48% of voting intentions. His main opponent, the former mayor of Belo Horizonte Alexandre Kalil (PSD), has 28%. The margin of error is plus or minus three points.
The new scenario represents good news for Kalil, who has reduced his distance from 28 to 20 points compared to the last survey by the same institute, on 15 September. A week ago, Zema had 53% against 25% for Kalil. Compared with the figures from three weeks ago, the governor's lead has dropped ten percentage points.
Then comes the senator Carlos Viana (PL), which remains at 4%. Viana has the support of the president Jair Bolsonaro (PL)While Luiz Inácio Lula da Silva (PT) supports Kalil. Other candidates do not exceed 1%, and are 8% white and null (was 7% in the previous survey) and 9% undecided, two percentage points above the last survey.
A second round simulation was also made between Zema and Kalil. In this case, the governor would win by 55% to 36% — it was 60% to 33% in the last survey, which means another advance by the former mayor.
The survey was carried out through face-to-face interviews with 1,512 voters between the 20th and 22nd of September and was registered with the Superior Electoral Court (TSE) under nº MG-08517/2022.
Continues after advertising
Copyright © Abril Mídia S A. All rights reserved.
Quality and reliable information, just one click away. Subscribe SEE.