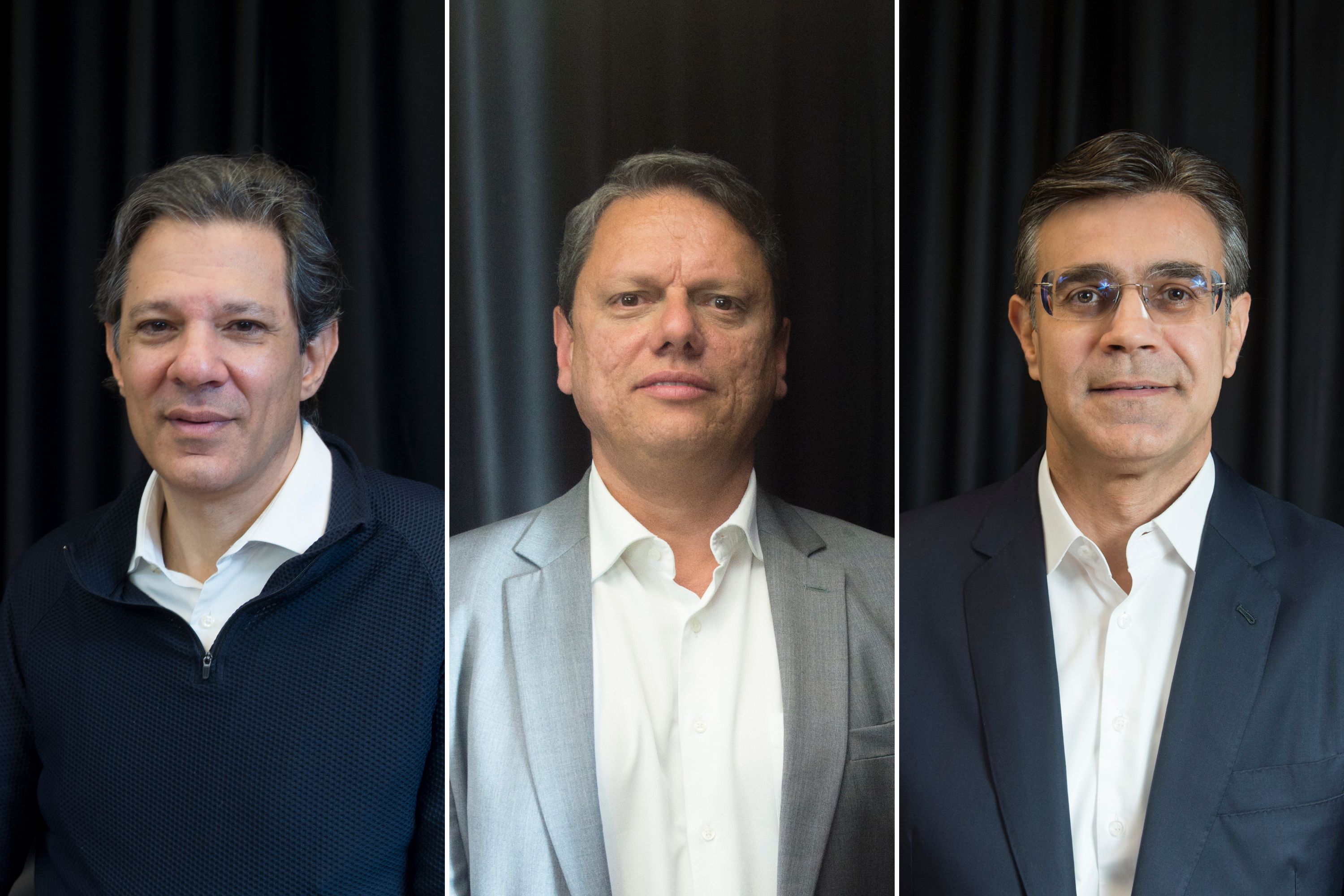 The candidates for the government of São Paulo: Fernando Haddad (PT), Tarcísio de Freitas (Republicans) and Rodrigo Garcia (PSDB) – Kaio Lakaio/VEJA
Search Datasheet released this Thursday, 22, points out that Fernando Haddad (PT) fluctuated from 36% to 34%, in comparison with the survey of the previous week. Tarcísio de Freitas (Republicans), with 23%, rose one point, while Rodrigo Garcia (PSDB) remained with 19%.
The difference between the former minister of Jair Bolsonaro and the successor of João Doria is on the edge of the margin of error, which is two points, plus and minus.
Edson Dorta (PCO), Carol Vigliar (UP), Elvis Cezar (PDT), Antonio Jorge (DC) and Gabriel Colombo (PCB) add up to 1% each. Vinicius Poit (Novo) and Altino (PSTU) did not score.
The survey released this Thursday was registered at the Superior Electoral Court under number SP-07041/2022. The institute interviewed 2,000 people, in 86 cities in São Paulo, between the 20th and 22nd of September.
Continues after advertising
Copyright © Abril Mídia S A. All rights reserved.
Quality and reliable information, just one click away. Subscribe SEE.