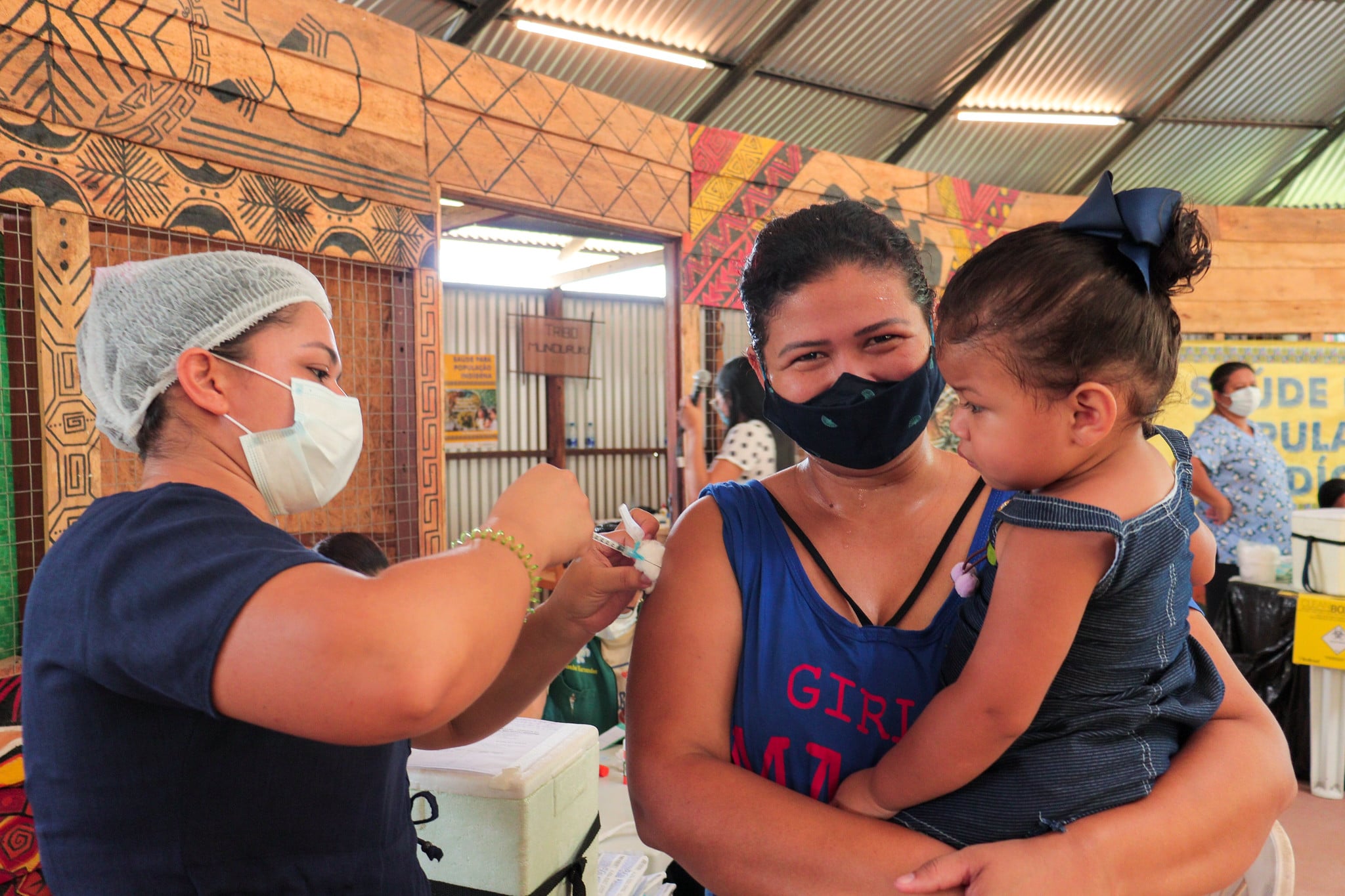 Indigenous people from Parque das Tribos receive vaccination against Covid-19 // Bosco Freitas/Semsa/Disclosure
Data released by the Ministry of Health this Thursday, 22, show that the moving average of deaths continues to fall in Brazil. With 73 deaths recorded, the index reached 67.7, a decrease of 17.5% compared to two weeks ago.
The moving average of new cases fell by 19.5% this Thursday. With 8,708 diagnoses in the last 24 hours, the index continues to decline since July 22, three months ago.
The analysis of the pandemic situation is based on the variation of 15%, set by infectious disease specialists as a turning point. So, if the index registers an increase of more than 15% compared to two weeks ago, it is up; if it drops by more than 15% over the same period, it is down.
The calculation of moving averages defined by experts consists of adding up all the records of the last 14 days and dividing the total by 14. Thus, it is possible to have a broad view of the current pandemic moment.
With 8,708 new cases and 73 deaths, Brazil has 34,616,655 diagnoses of Covid-19 and 685,677 deaths since the beginning of the pandemic.
The graphs at the end of the article show the daily evolution of the moving average in Brazil in the five geographic regions and in the 26 states of the Federation, plus the Federal District.
Continues after advertising
Check out the moving average of the Covid-19 pandemic in the five regions of the country and in all the states:
Continues after advertising
Copyright © Abril Mídia S A. All rights reserved.
Quality and reliable information, just one click away. Subscribe SEE.