According to the owner Mikhail, in fact, the Jack Russell is not an easy dog, because it has a difficult character, it needs constant movement.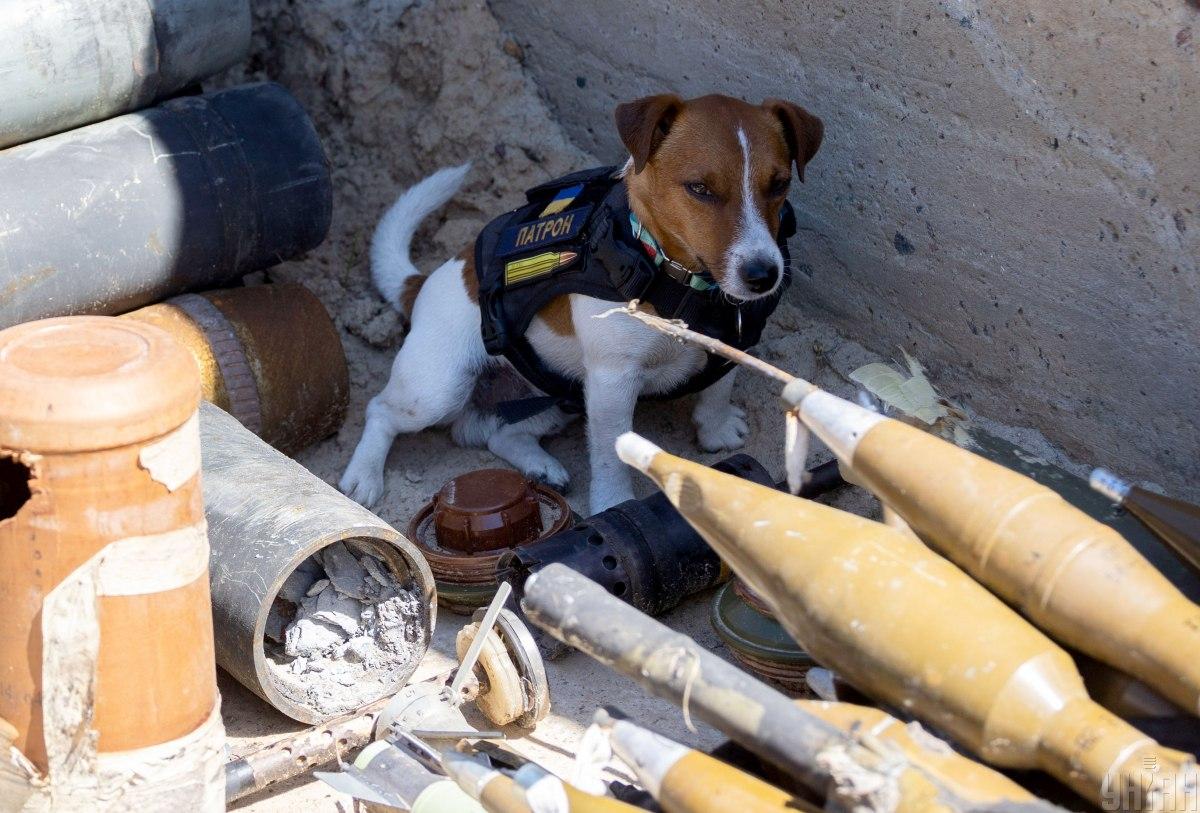 Patron is the most famous sapper dog in Ukraine / photo from UNIAN
Dog-pyrotechnician Patron, together with his owner Mikhail Ilyev, the head of the pyrotechnic work department of the Main Directorate of the State Emergency Service of Ukraine in the Chernihiv region, visited the Snidanka z 1 + 1 studio.
Mikhail told how the four-legged appeared in their family and why the dog is at home like a small termite.
According to the man, they chose the breed of dog for a very long time. We took into account the criteria that it should be a small dog for living in an apartment, so that you can travel with it, and also, if possible, take it to work. The name for the Jack Russell was chosen by the son, who knows the direction of his father's work and understands the calibers of ammunition. Among the names were even variants of Shell and Bullet. However, the family settled on the name Patron.
According to the owner Mikhail, in fact, the Jack Russell is not an easy dog, because it has a difficult character and needs constant movement. This is the breed that needs to be dealt with all the time. The owner of Patron admits that it is impossible to leave him at home just like that.
"Why am I talking about a little termite at him? Because he can do a lot of harm. They are still mink, hunting dogs. Sneakers, indoor slippers, wallpaper, linoleum – we all went through it," the owner of Patron emphasized.
Ilyev also stressed that before choosing this breed, you need to study it very well. Now, due to the popularity of Patron, many Ukrainians are interested in Jack Russell. When asked if the most popular dog in the country is planning to have offspring, the owner replied that pyrotechnics is not up to it yet, because he has a lot of work. And he added: "We do not want any speculation on the Patron brand. For people to earn big money by claiming that this is the son of Patron."
Recall that the dog Patron with the beginning of a full-scale war of Russia against Ukraine became one of the most famous dogs in our country. He has a state award, his own page on social networks and an embroidered shirt. They write letters to him asking for a meeting, send gifts. UNIAN saw Patron and his owner, found out why Patron is not a service dog, how he consoles his "colleagues" and what sweets he likes.
You may also be interested in the news: