What folk remedy for powdery mildew helps to quickly save plants – find out in the UNIAN material.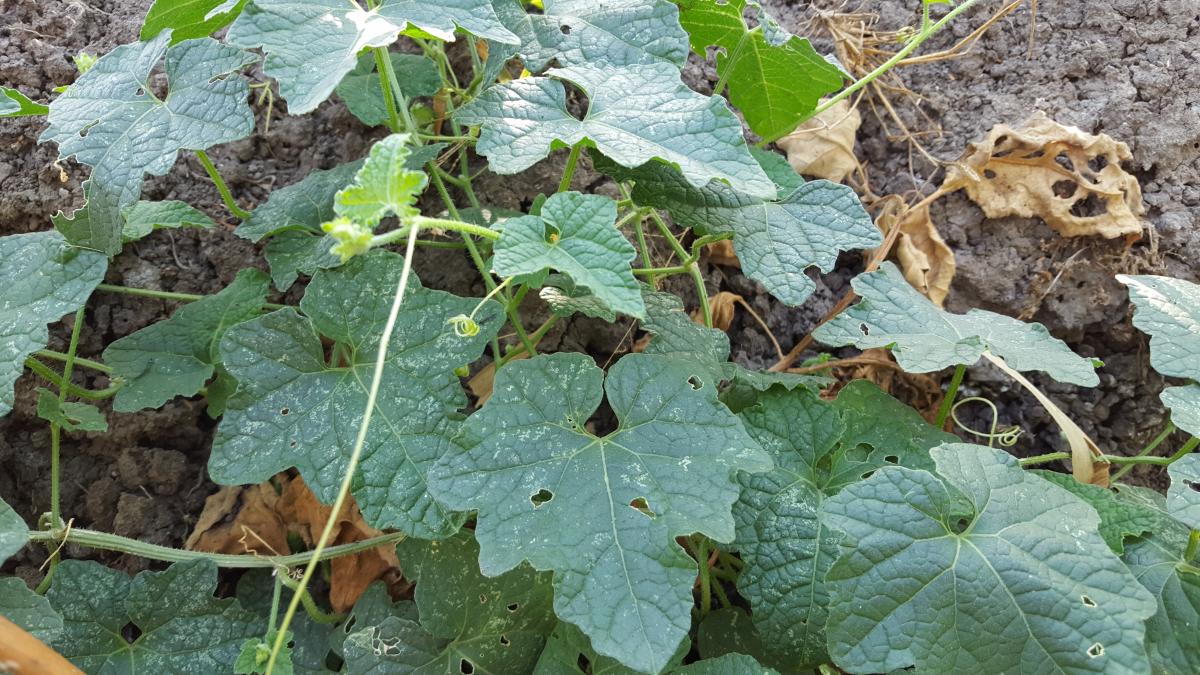 How to treat plants from powdery mildew / depositphotos.com
Powdery mildew is a dangerous fungal disease that looks like a white coating. Cultures affected by this disease lag behind in development, shed their leaves, cannot fully form flowers, and the yield is reduced significantly. UNIAN will tell you what means powdery mildew will leave your beds for a long time.
Earlier we talked about how to get rid of dandelions in the yard and in the garden.
Powdery mildew – what is it
Biologists say that powdery mildew is a group of diseases, not a specific species. These diseases are caused by powdery mildew fungi. In order to understand if a plant is infected, pay attention to its leaves, shoots and stems – in the presence of a fungus, they are covered with a white coating. This plaque is a fungus that penetrates the structure of the plant and feeds on its tissues.
Usually, the infection starts from below, gradually increasing in scale and moving upwards. On damaged plants, the leaves begin to fade, become covered with dark spots, may fall off or crumble. Powdery mildew-infected crops survive the winter worse and produce poorer crops.
Read also:
The causes of infection with powdery mildew can be different:
uncleaned leaf litter before winter that has fallen on the plant; dirty gloves or tools; wind or rain that spreads fungal spores; illiterate diving of plants; oversaturation of the soil with nitrogen.
Experienced summer residents say that very often powdery mildew affects plants that grow in poorly ventilated greenhouses.
Folk remedy for powdery mildew – proven recipes
It is better, of course, not to bring to the state of development of the disease – it is ideal if you follow preventive measures. Any infection is easier to prevent than to treat.
Powdery mildew prevention includes:
the use of more or less disease-resistant varieties; sparse plantings; regular loosening of the soil (especially in wet weather); deep digging of the soil in autumn; a verified irrigation system; the introduction of increased doses of phosphorus and potash fertilizers; timely destruction of weeds and plant residues on the site; seasonal disinfection greenhouses.
If you find yourself in a situation where you need to get rid of powdery mildew, then use folk remedies. For example, powdery mildew soda helps no worse than store-bought drugs. The recipe is simple – dissolve 10 grams of soda ash in two liters of hot water and add a teaspoon of shavings of laundry soap or liquid soap. After cooling, treat the plants and the top layer of the soil substrate with the resulting solution. Spraying is carried out every 6-8 days, only 2-3 times.
As an alternative, iodine is also suitable – dilute 1 ml of iodine in a liter of water, and for the treatment of roses – 1 ml per 400 ml. Treat plants 2 times a day for 5 days. Powdery mildew manganese is another tool that can be used in the fight against fungus. You need to dissolve 1 gram of potassium permanganate in 4 liters of water. Treat plants, shrubs or trees with the resulting solution 2-3 times every 6-8 days. The best time to spray is after rain.
You may also be interested in the news: