The artist showed a terrible video, where you can see all the realities of the war.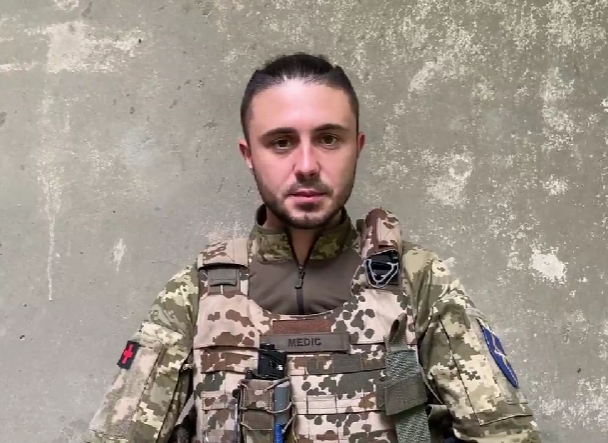 Taras Poplar showed footage from the war / Instagram screenshot
Ukrainian artist Taras Topolya, who from the first days of Russia's full-scale invasion of Ukraine, went to the front line to defend our country, showed terrible footage of the battle in the Kharkiv region and how he saved a wounded comrade.
According to Topoli, the fight took place in the village of Dementeevka on the Belgorod highway. As a result of the shelling, his comrade from the 130th battalion of the Kyiv TRO was wounded.
The artist said that they are constantly under fire. There can be from a hundred to a thousand arrivals of enemy artillery and jet-cluster shells per day. At the same time, they continue to defend our country.
"Over the entire period of the defense of Dementeevka, the 130th battalion repelled dozens of attacks, destroyed hundreds of regular Russian military personnel of the 144th motorized rifle division and the 80th motorized rifle arctic brigade of the Navy. Due to the adjustment of artillery and tank fire by the reconnaissance battalion, dozens of pieces of equipment were destroyed, including two tanks, and this is only in recent weeks," Topolya added.
Let us remind you that earlier Taras Topolya emotionally appealed to the Belarusians.
You may also be interested in the news: