Messenger users will be able to view large multimedia files for free, the entrepreneur shared.
A paid version of Telegram will appear soon, said Pavel Durov / photo REUTERS
Businessman and programmer Pavel Durov said that Telegram Premium, a paid version of the messenger, will be presented in June.
All Telegram functions that were free will remain available to users, in addition, new free options will appear, the entrepreneur's channel says.
According to him, in particular, users will be able to view large media files, documents, premium reactions and stickers.
"We realized that the only way to let our most demanding fans get more while keeping our existing features free is to make higher limits a paid option. That's why this month we'll be introducing Telegram Premium, a subscription plan that allows anyone to purchase additional features, speed, and resources…", – said the programmer.
Read also: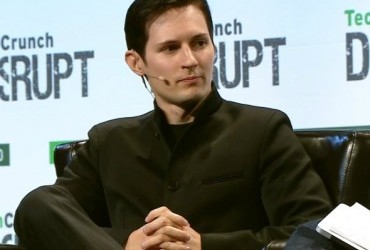 Recall that the Telegram messenger was launched in 2013. Pavel Durov is the founder of Telegram.
At the end of October 2021, it became known that ad blocks would appear in the messenger.
You may also be interested in the news: