The volume of production is planned to increase from 2100 to 4000 per year.
Javelin manufacturer plans to produce twice as many missiles / photo US Department of Defense from Flickr
Lockheed Martin, which produces Javelin anti-tank systems, intends to increase the production of missiles. Due to the war in Ukraine, demand has risen sharply.
This was stated by CEO James Tyclet in an interview with CBS News.
According to him, after the start of a full-scale war of the Russian Federation against Ukraine, Javelin increased significantly. Also, the excitement is fueled by the threat from the Russian Federation and China.
In this regard, Lockheed Martin plans to increase the production of Javelin anti-tank missiles for the widow – from 2100 to 4000 per year.
Read also: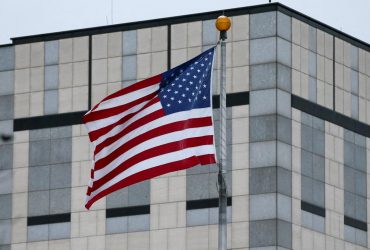 As UNIAN previously reported, the United States is actively helping Ukraine in the fight against Russian invaders. Washington provides military aid worth millions of dollars.
So, on April 14, President Joe Biden announced that Washington would provide military assistance to Kyiv for another $800 million. At the same time, the website of the US Defense Department indicates that the aid package contains 18 155-mm howitzers, 40,000 ammunition, 500 Javelin anti-tank missiles, 200 M113 armored personnel carriers, 300 Switchblade loitering drones, 11 Mi-17 helicopters, 10 artillery reconnaissance radar stations AN /TPQ-36, two AN/MPQ-64 towed radars.
On April 14, CNN reported that the stocks of Javelin anti-tank systems in the United States began to run out, and most of them were sent to Ukraine to fight against the Russian occupiers.
You may also be interested in the news: