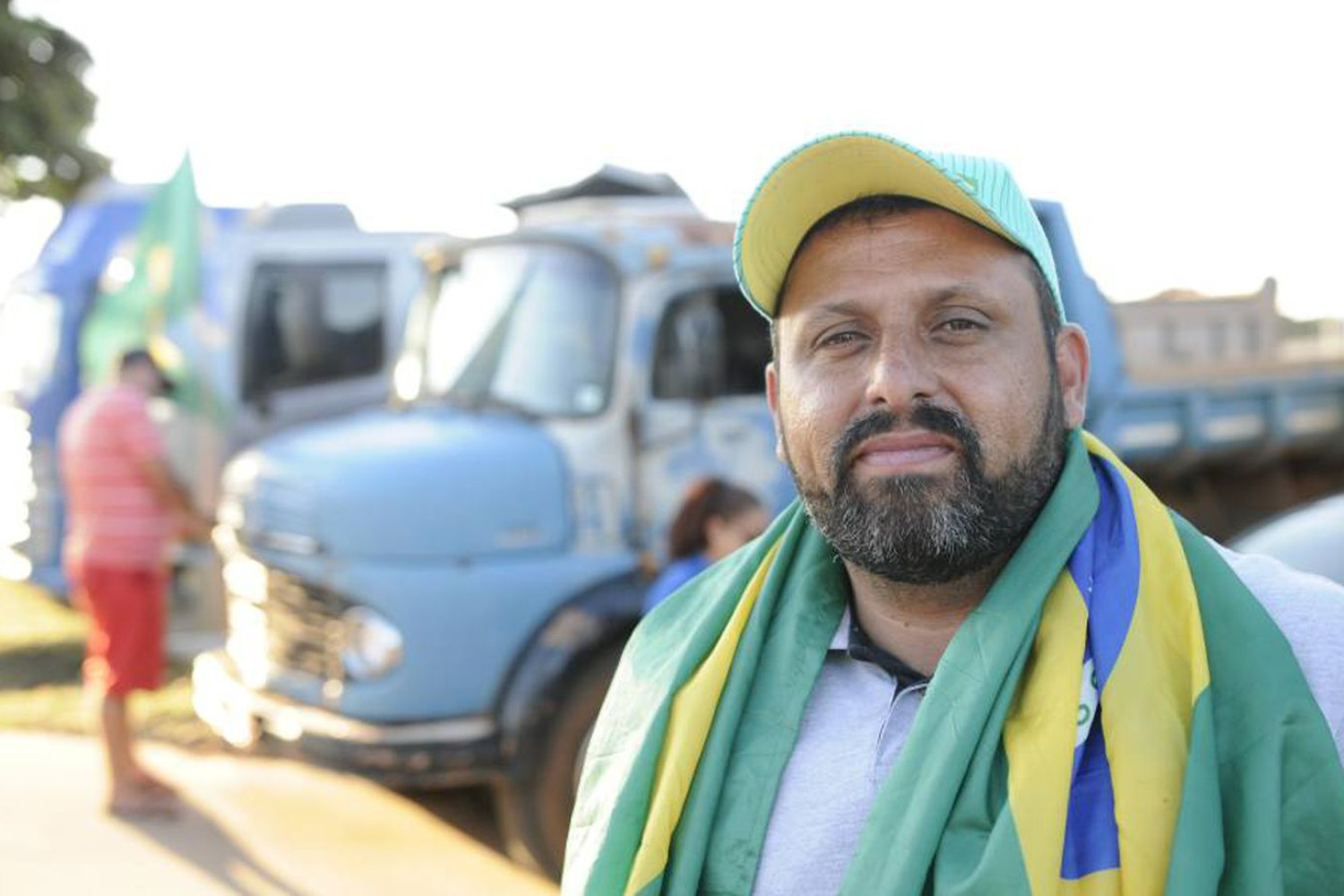 Wallace Landim, the Cry, one of the main leaders of truck drivers in 2018 – Personal Archive / Reproduction
The new high in the price of diesel at refineries starts to take effect tomorrow, but it is already annoyed by truck drivers. With the 9% increase announced by Petrobras this Monday, the 9th, truck drivers are already projecting high prices in a cascading effect. According to Wallace Landim, Chorão, leader of the 2018 truck drivers' strike and president of the Brazilian Association of Motor Vehicle Drivers (Abrava), the increase in truck fuel will have a 'domino effect' on inflation, which is already under pressure. "Truck drivers can no longer survive if they don't pass on fuel increases to freight. As leadership, this is our guidance for the category," he says in a note published earlier this afternoon.
According to Chorão, the category receives the adjustment as "indignation" and once again questions Petrobras' pricing policy, which takes into account the prices of a barrel of oil on the international market and the dollar and, with the cost for the truck to run rising, prices are also expected to rise in supermarkets. "The price at the pump has changed, the housewife can already feel the increase the next day at the open market. It is not the fault of the fairground or the truck driver, but of the Petrobras PPI".
This is the third time in the year that Petrobras has increased the value of diesel. In the last high, in March, the state-owned company also readjusted gasoline prices. The increase at the time caused President Jair Bolsonaro to dismiss General Joaquim Silva e Luna from the company's command. This is the first increase in fuel under the new management of the state-owned company, led by José Mauro Coelho, former secretary of the Ministry of Mines and Energy. With the announced increase, the liter of diesel in the refineries will go from 4.51 reais to 4.91 reais.