Alexander Dolgopolov was indignant at the cynicism of the President of the Russian Federation.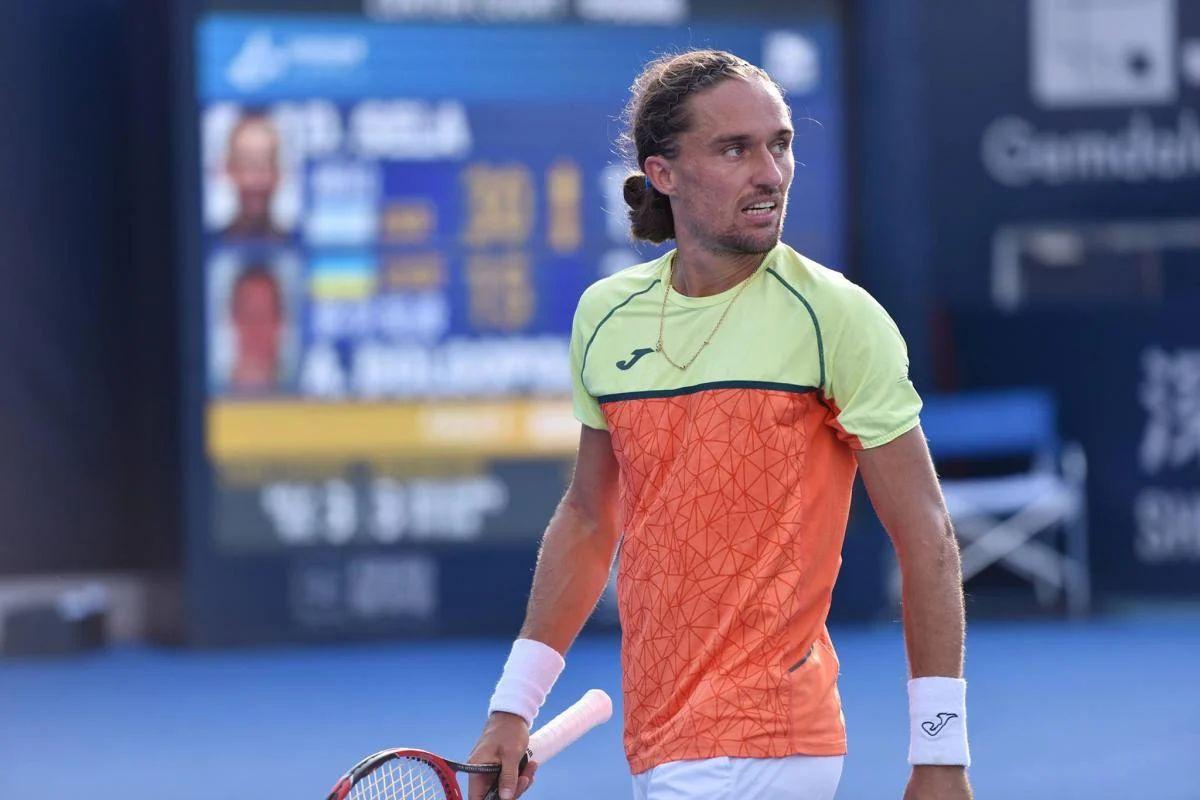 Alexander Dolgopolov / photo btu.org.ua
The famous Ukrainian tennis player Alexander Dolgopolov reacted to the fact that Russian President Vladimir Putin laid flowers at the stele of Kyiv and Odessa in Moscow during the parade.
The ex-first racket of Ukraine was outraged by the cynicism of the leader of the aggressor country.
"Sick bastard, bombing Kyiv, Odessa and continues to lay flowers at these cities," Dolgopolov wrote on Twitter.
Note that Dolgopolov returned to Kyiv from abroad to defend his native country from Russian invaders.
In addition, Alexander Dolgopolov is actively fighting on the information front. The famous athlete tells people from all over the world about the crimes of the Russian occupiers and fights for the imposition of sanctions against the tennis players of the aggressor countries.
Read also:
Alexander Dolgopolov: achievements and retirement
Alexander Dolgopolov has long been the first racket of Ukraine. And his best result in the world ranking is 13th place in 2012. Dolgopolov has four victories in ATP tournaments (three in singles, one in doubles). At the Grand Slam tournaments, his best result was reaching the quarterfinals of the Australian Open in 2011. Dolgopolov played his last match at ATP tournaments in 2018 – in May he lost to Novak Djokovic at a tournament in Rome. He then underwent two hand surgeries and missed the entire 2019 season. At the end of 2019, he also underwent surgery on his leg. The Ukrainian planned to return to performances in 2020, but never played a single match. In May 2021, Dolgopolov announced his retirement.