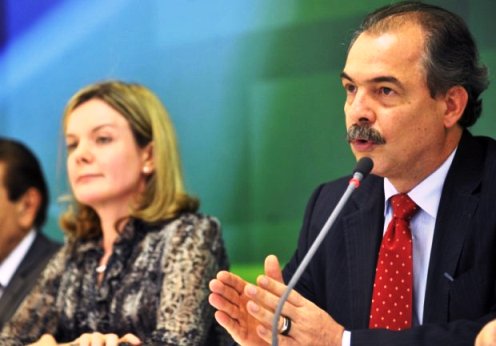 merchant and gleisi /
This week Radar shows that a wing of petismo — the same that fried Franklin Martins recently — started working to fry Aloizio Mercadante in Lula's campaign.
For this group, Mercadante has acted in an arrogant and interventionist way, wanting to have influence over all the issues of Lula's electoral journey.
Faced with the movement of comrades, Gleisi Hoffmann, the national head of the party, released a note over the weekend to defend Mercadante.
"Comrade Aloizio Mercadante has a history of political militancy that enhances the Workers' Party. His performance in the Chamber of Deputies, in the Senate, as a minister in the government of President Dilma Rousseff and in the presidency of the Perseu Abramo Foundation has been of great importance for the construction of a better and fairer country. With the same commitment and commitment, Comrade Mercadante has contributed to the articulation with other political parties in order to have a common program for the reconstruction and transformation of the country", says Gleisi.
The PT president says she "repudiates" the attempt by part of the acronym to "reduce the important role that comrade Mercadante has played, in the articulation and dialogue inside and outside the PT, with a view to the elections that represent hope for the immense majority of the PT". Brazilian people".
"Mercadante has our trust and recognition in this journey to change Brazil", says Gleisi.
Continues after advertising