It's already warmer outside, so it's time to think about the basic wardrobe for the warm season.
Fashion t-shirts 2022 / Collage UNIAN
T-shirts are a must in every fashionista's wardrobe. This is a universal element that can be included both in a business look and in everyday. UNIAN has collected the top T-shirt models that will be relevant in the spring-summer 2022 season.
Ribbed
Ribbed T-shirts are the new season. They are most often fitted, with a different type of neckline. Visually, these T-shirts emphasize the figure and focus on the neckline. Stylists advise choosing pastel colors – so it will be easier to combine them with different clothes.
T-shirt in a hem / monblan-shop
With shoulder pads
This is a very unusual model that is only gaining popularity. Looks advantageous in white color, which gives the versatility of this thing.
T-shirt with shoulder pads / beautylooks
Polo
A t-shirt or just a polo shirt is a classic. It is relevant almost always, but in the spring and summer of this year, its bright variations are in trend.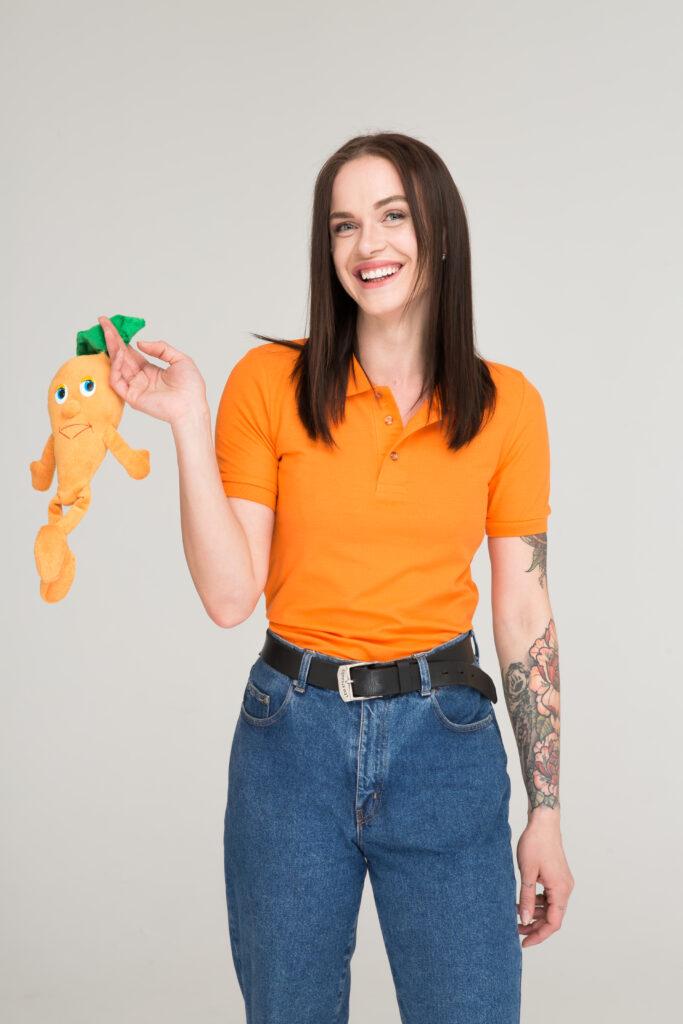 Bright polo – hit of the season / beautylooks
shortened
Considering that one of the trends of this season will be trousers or shorts with a high waist, a cropped T-shirt is a must have in the wardrobe of every fashionista. It can be picked up as a classic white, beige or black color, or found with catchy prints. The main thing is to successfully combine with other elements of clothing.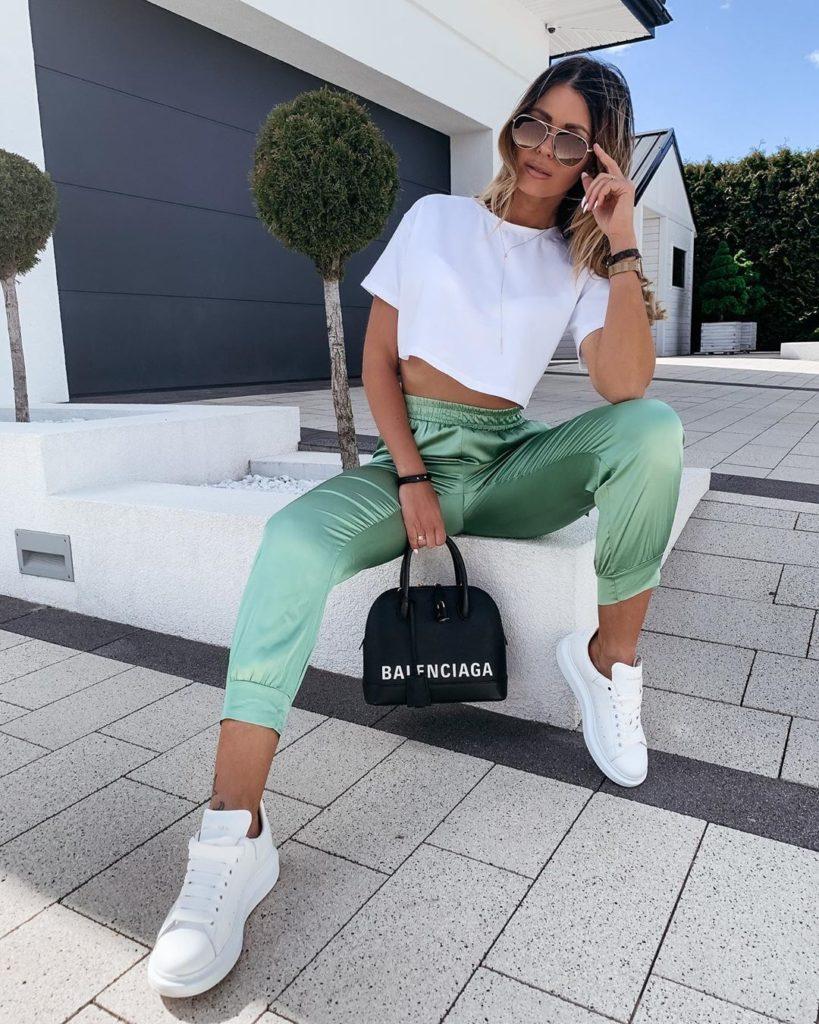 Cropped T-shirt / beautylooks
With an inscription
T-shirts with a slogan are a wardrobe element that has not gone out of fashion for several seasons. A plain T-shirt in basic shades with a neat minimalist inscription or an inscription against a bright print can look stylish. Most often, t-shirts with inscriptions come in oversized sizes. However, if you like fitted options, this will also look modern.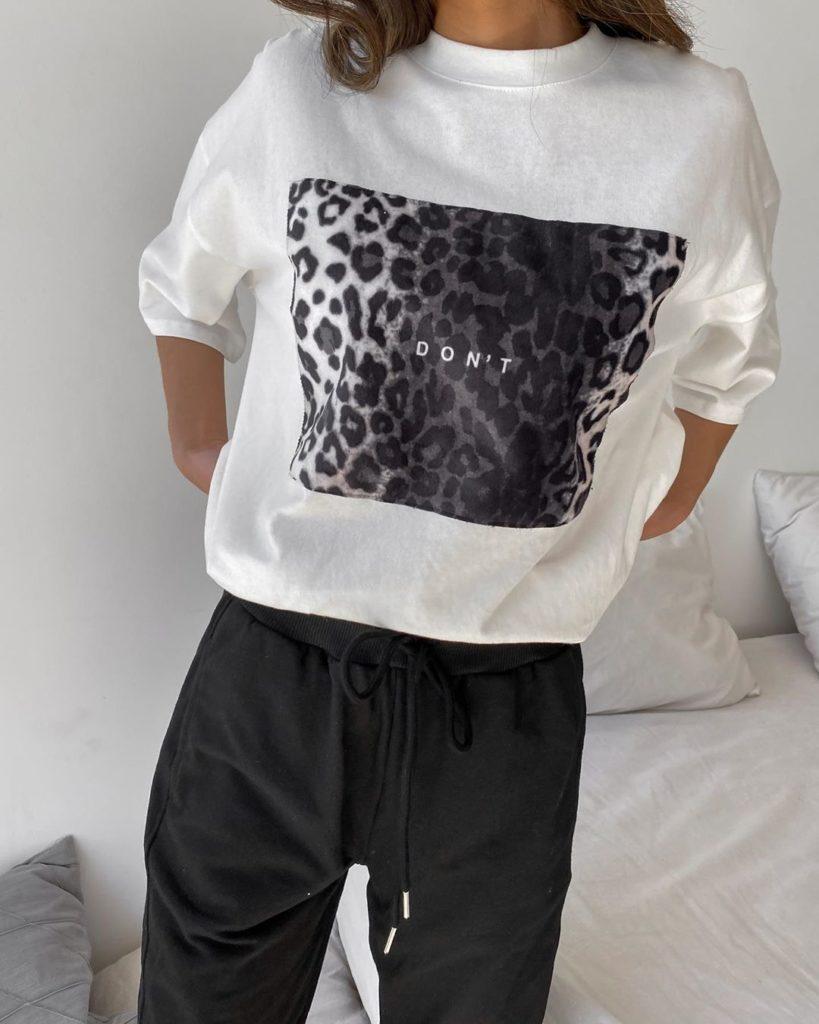 T-shirt with slogan / beautylooks
T-shirt with slogan / beautylooks
Recall, earlier it became known which sweatshirts and hoodies will be popular in the spring of 2022.
You may also be interested in the news: