This military assistance will be different from what the United States has provided to Ukraine so far.
The United States will expand the supply of commercial weapons to Ukraine \ photo REUTERS
The Pentagon is expanding the supply of commercial weapons and military equipment to Ukraine. Unmanned aerial vehicles, laser-guided missiles, and binoculars will be purchased for $136 million.
As noted by The Washington Post, these weapons will soon go to Ukraine.
The publication reports that the weapons and equipment that will be purchased from American companies represent a separate category of military assistance than the amount of weapons that the United States has already provided to Ukraine from the Pentagon's stocks.
Pentagon Under Secretary for Acquisition and Logistics Bill LaPlante said these commercial shipments are in addition to the arms shipments that the Pentagon has brought in from its existing stocks. Officials received more than 300 responses from defense contractors after they sent a request for information on commercially available weapons that could be useful to Ukraine, LaPlante said.
"We are in contact with the industry every day as our requirements evolve," LaPlante said, "and [администрация Байдена] will continue to use all available tools to support the armed forces of Ukraine in the face of Russian aggression."
According to the newspaper, the new military aid package includes $22.6 million worth of 70mm missiles, known as the Advanced Precision Weapons System, that can be launched from helicopters, and another $17.8 million will go to Switchblade drones, which, when armed, can be launched into Russian armored vehicles and military formations.
The Pentagon will also buy $19.7 million worth of Puma handheld drones, officials said.
LaPlante said the Department of Defense has $300 million in funding approved by Congress that can be spent on commercially available military equipment.
Read also: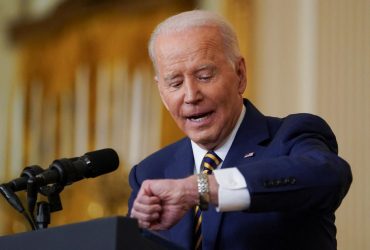 LaPlante's statement was the first of two Pentagon statements outlining additional support for Ukraine as its forces deploy to defend against Russia's attempt to seize more territory in the Donbas. Officials said a separate $150 million aid package—artillery shells, counter-artillery radars, electronic countermeasures and other equipment—has been developed for needs specific to fighting in Donbas.
Equipment purchased from US defense firms has a range of capabilities. The Advanced Precision Destruction System, for example, works by converting inexpensive ammunition into guided weapons. US forces have used it to increase the inherent firepower of various aircraft, including helicopters and fighter jets.
Switchblades, also called "kamikaze drones," require little training to operate and have already proven effective against Russian military forces, Defense Department officials said. Puma's reconnaissance drones are expected to enhance Ukraine's intelligence-gathering capabilities.
You may also be interested in the news: