What date is the Orthodox Women's Day and what is the essence of the day of remembrance of the Holy Myrrh-Bearing Women – find out in the UNIAN material.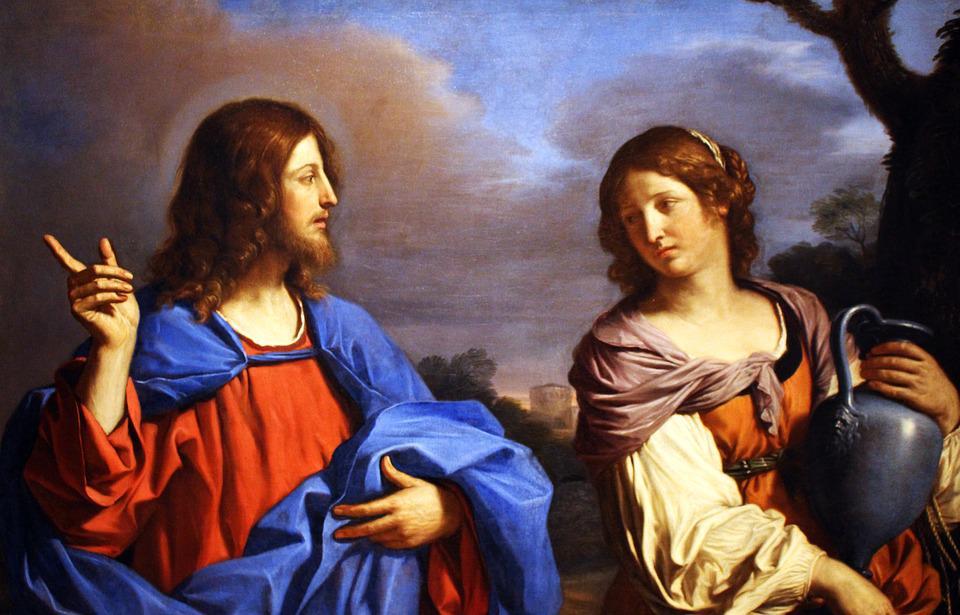 Who is congratulated on the feast of Myrrhbearing Women / pixabay.com
Every year, Christians honor the memory of the Holy Myrrh-bearing Women – girls who were close to Jesus Christ and dedicated their whole lives to him. Most of them were quite wealthy, so they helped not only morally, but also financially. UNIAN will tell you how to celebrate the wife's day on May 8 this year.
Also today is Mother's Day 2022 in Ukraine.
Day of the Myrrh-bearing Women 2022 – date and history
Orthodox believers celebrate this date on the second Sunday after Easter. In 2022, the holiday falls on May 8th.
According to biblical writings, the most famous girl close to Jesus Christ was Mary Magdalene. She led a sinful lifestyle, was possessed by demons, but the Son of God helped her get rid of it. Then she, believing in the power of the Lord, followed him. It is noteworthy that it was she who first learned about the Resurrection of Christ and told people about it.
At that moment, when the apostles denied Jesus, and the disciples fled, the girls stayed with him. They also brought myrrh (aromatic oil) for the funeral ritual. That is why the righteous became Women (women) Myrrhbearers (those who carry the world) and remained in the memory of Christians as prototypes of devotion, faith and love for man.
Read also:
The Holy Scriptures call the names of the seven Myrrh-bearing Women: Mary Magdalene, Salome, Martha and Mary, Susanna, John, Mary Cleopova, but there is an opinion that there were many more.
Who is congratulated on the feast of the Myrrhbearing Women
Orthodox believers congratulate women on this day and consider this date an alternative to International Women's Day, which is celebrated on March 8. Today it is customary to give gifts and give flowers to all girls, as well as to give compliments.
Among the people, the holiday was called "Woman's Bratchina", because the Slavic beauties celebrated it without men. They were not allowed even to the preparatory processes – cleaning the house, cooking and all other activities were carried out by the girls themselves. Then they gathered at someone's house and arranged women's gatherings.
Happy Feast of the Myrrh-bearing Women – congratulations and cards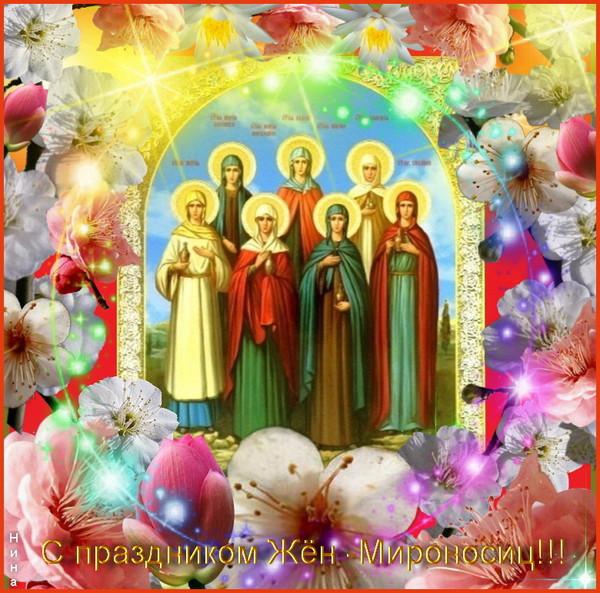 Wife's Day 2022 – congratulations / bipbap.ru
Dear, beloved, the most tender, affectionate, beautiful and sweet! I wish you great happiness, so that a smile never leaves your face, so that stars always shine in your eyes, and your heart does not know sadness and troubles. Always remain the same kind, sympathetic, wise, intelligent, understanding and economic woman – the standard of beauty, intelligence, grace and femininity. I love you madly!
Congratulations on your wife's day / bipbap.ru
You can marry either a beautiful woman, or a clever woman, or a wonderful hostess, or a tender mother, or a prom queen. And I'm lucky – I got a gorgeous woman who has all the virtues. Beloved, Happy Holidays!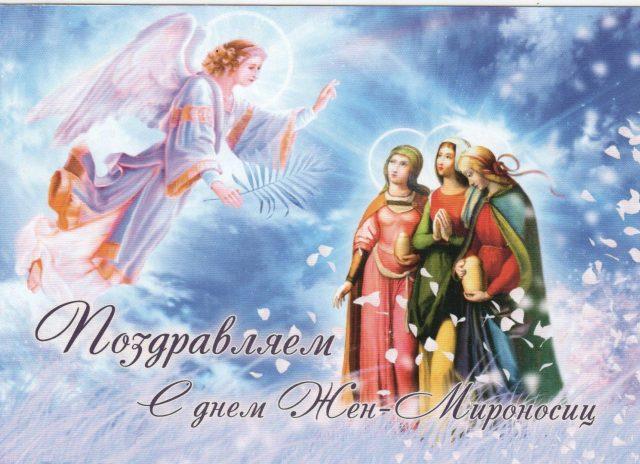 Happy Day of the Holy Myrrh-bearing Women / bipbap.ru
My dear wife, on this holiday, I wish you to always remain such a gorgeous woman, an excellent wife and a wonderful mother! Let all your dreams come true! I wish you many wonderful moments, harmony in the soul and the conquest of new heights! Remember, sun, my love for you is limitless!
Wife's Day in Ukraine – postcards / bipbap.ru
Honey, Happy Holidays! I want you to be all right and never be sad. Good mood, new achievements and positive results. You are our best! We love you madly and wish you happiness!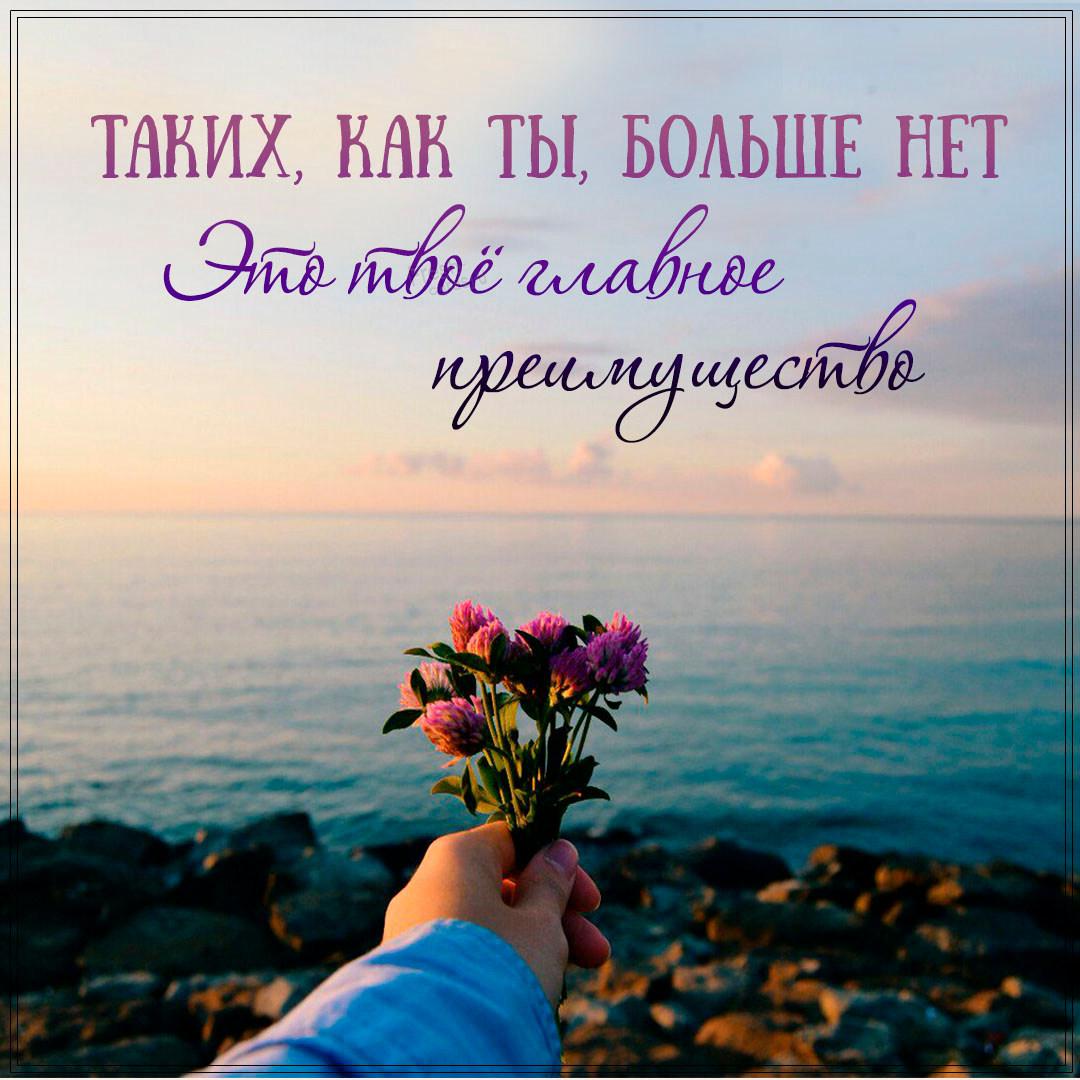 Congratulations to the wife / fresh-cards.ru
Beloved, only, tender… On this day, I want to tell you for the thousandth time how much I love you. About what happiness it is to wake up next to you every morning and see your dear face. That there is no greater happiness for me than to know that you are waiting for me at home. So let the angel keep you from adversity and illness, and your soul will be open to my boundless affection and devotion.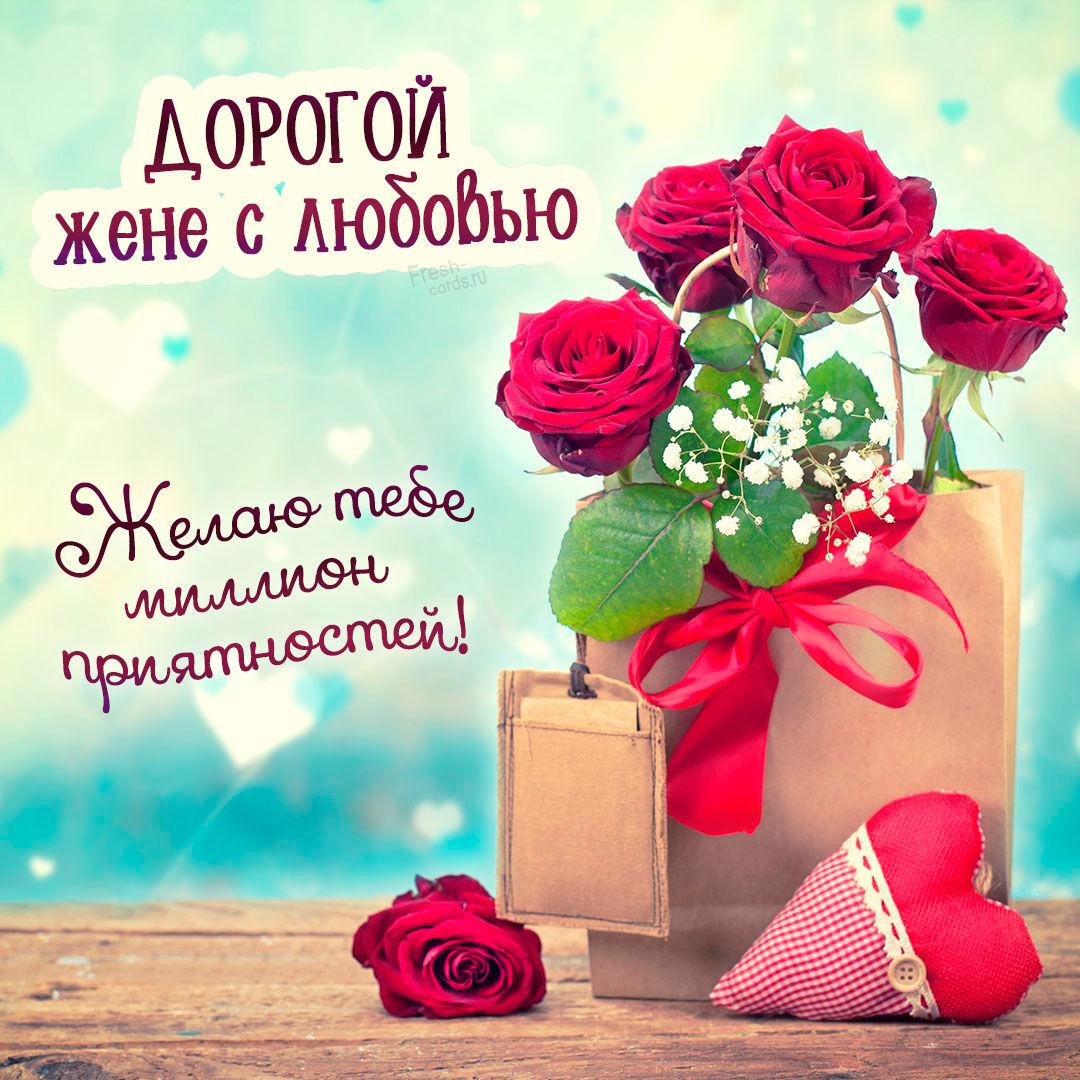 Happy wife's day – warm wishes / fresh-cards.ru
I congratulate the love of my life, the keeper of my hearth, my muse, my soul mate. I want to wish you, my love, the main thing is to never get sick. Let a smile bloom like a rose on your lips. Let the ocean of happiness and joy always splash in your tender eyes. Let absorbing love and tenderness always live in your heart, which conquered me forever. Happy holiday!
How to congratulate your wife on your day / fresh-cards.ru
Happy Holidays, my lovely wife. I wish you, dear, to boldly turn the page of life, forgetting insults and failures. And ahead let only success await, only joy! I wish you to remain the same amazing, delightful, extraordinary. My joy, I wish you not to get sick and not be bored for a minute. I want to feel important and needed. I want to be happy and inspired.
You may also be interested in the news: