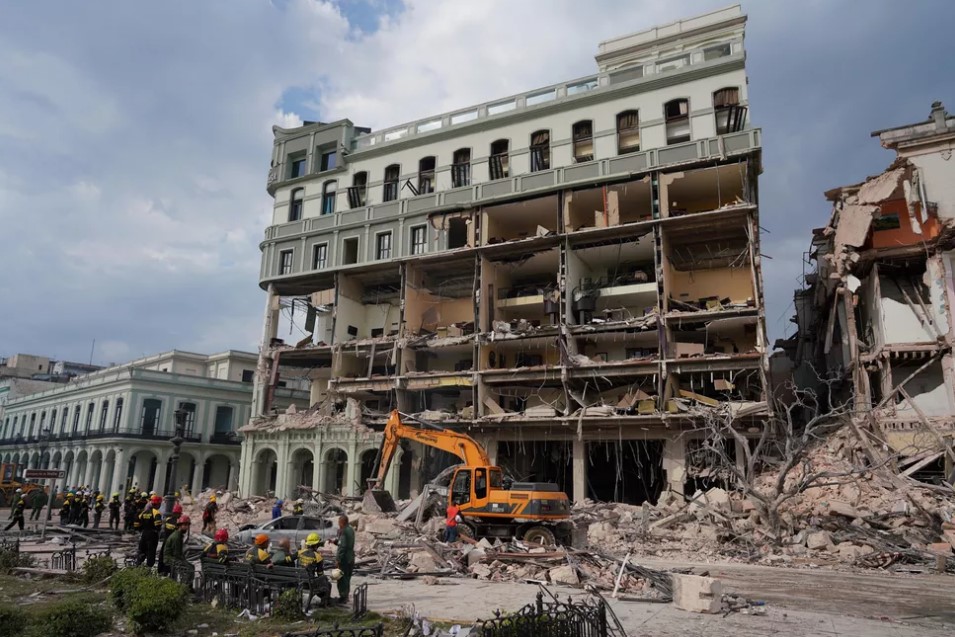 The Saratoga was known for its quality and has housed celebrities such as Madonna. Alexandre Meneghini/Reuters/Reproduction
The explosion at the Saratoga hotel in Havana claimed 30 deaths this Sunday (8), according to the Cuban Ministry of Public Health. By the time of the statement, the balance was 84 injured, of which 24 were in hospitals, 30 were discharged and 30 died.
The dead include 16 men and 14 women, four underage and one pregnant. Of those hospitalized, six are in serious condition.
The Saratoga hotel was closed during the pandemic, with a reopening scheduled for May 10. According to the Ministry of Tourism, the explosion appears to have been caused by a gas leak while the site was being supplied by a truck.
The five-star Saratoga had its first four floors completely destroyed in the incident.
Continues after advertising