What is the danger of the eclipse corridor in May and how to protect yourself during this difficult period – find out in the UNIAN material.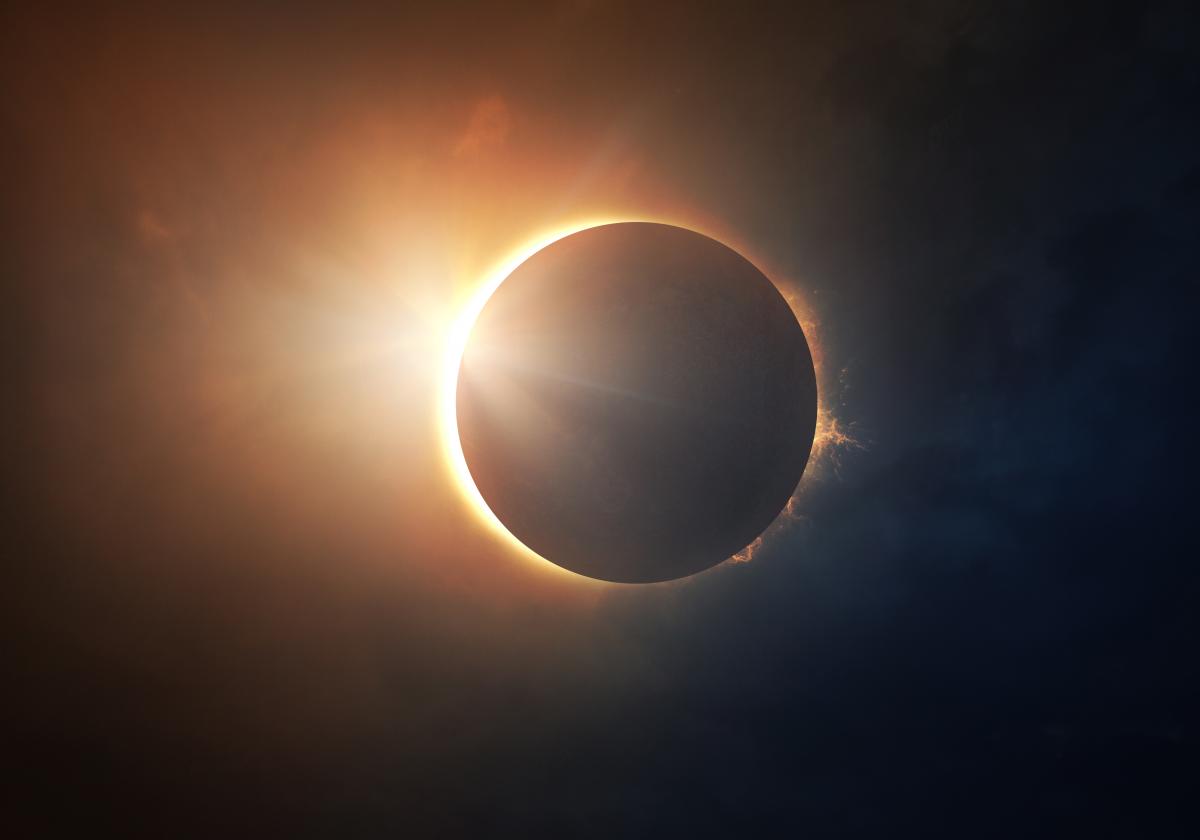 Corridor eclipse 2022 – what is dangerous / depositphotos.com
Astrologers and astropsychologists remind that the solar eclipse 2022 has opened a corridor of eclipses this spring. It will last from April 30 to May 16 and will also end with an eclipse, but a lunar one. UNIAN found out what the 2022 eclipse corridor will entail.
Be careful – the eclipse corridor also covers dangerous dates in 2022, in which you need to be especially careful.
Eclipse corridor 2022 – dates and features
As we said, this spring's eclipse corridor began with a solar eclipse on April 30th and will end with a total lunar eclipse on May 16th. Esotericists claim that each period of eclipses is a kind of transformation for conscious people. You have the ability to break old habits and change your life dramatically.
Read also:
This is a unique period, which is especially well felt by people with strong energy. It is during the eclipse corridor that you can get rid of an unloved job or an unfaithful husband, as well as move or do what you have long dreamed of.
Eclipse corridor 2022 – what not to do
During the period of eclipses, there are certain rules and prohibitions that must be taken into account, otherwise you risk seriously angering the Universe. From the moment of a solar eclipse to a lunar eclipse, you cannot:
fly on planes; swear and quarrel; fuss and rush things; try to take possession of what does not belong to you; succumb to provocations; be guided by emotions.
The eclipse corridor is a difficult period, the date of May 16 is considered especially critical, when the moon completely disappears. In history, such dates usually fell on the era of epidemics, wars or serious disasters.
Eclipse corridor 2022 – what you can do
Astrologers say that you should not be afraid – the moon and the sun will not harm you if you direct your energy in a peaceful direction. From April 30 to May 16, the best:
spend time with loved ones; meditate, do yoga; get enough sleep and rest; pray, fast, study spiritual practices; go to church or holy places; clean up your head and life.
Experts recommend during this period to pay attention to what is happening to you in life. The eclipse corridor exposes all karmic tasks and "highlights" problem areas of personality and destiny.
You will have a unique opportunity to understand yourself and get rid of people or events that oppress you. The main thing is not to be afraid and remember that everything in life happens exactly as it should.
You may also be interested in the news: