The Russians vilely fired at the evacuation vehicle, which was going to pick up civilians from Azovstal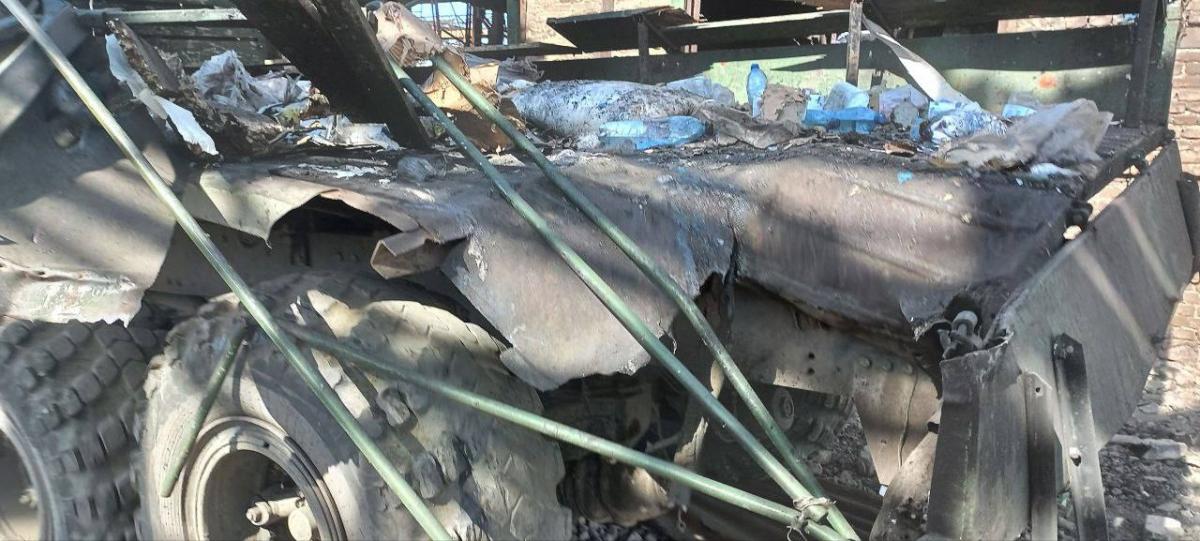 The consequences of the shelling of the evacuation vehicle / photo "Azov"
During yesterday's evacuation of civilians from the Azovstal plant, three Ukrainian defenders were killed by Russian shelling. Another six were injured.
This was reported to "UP" in the command of the "Azov" regiment.
"One was killed by an ATGM, hitting an evacuation vehicle. Two were killed by bombs dropped by UAVs," the report says.
As UNIAN reported, on May 6, the invaders violated the ceasefire agreement in Mariupol to evacuate civilians from Azovstal and knocked out a car to transport civilians from the plant.
According to the regiment, the Russians hit the evacuation vehicle from an anti-tank missile system.
Read also:
Mariupol has been under siege since the first days of a full-scale invasion. More than 100 thousand civilians still remain in the city, as well as defenders from the Azov regiment and marines. As a result of the shelling, 90% of the city's infrastructure was damaged.
According to President Volodymyr Zelensky, influential mediators and states are involved to save the Ukrainian military, who are defending themselves at the Azovstal plant in Mariupol.
You may also be interested in the news: