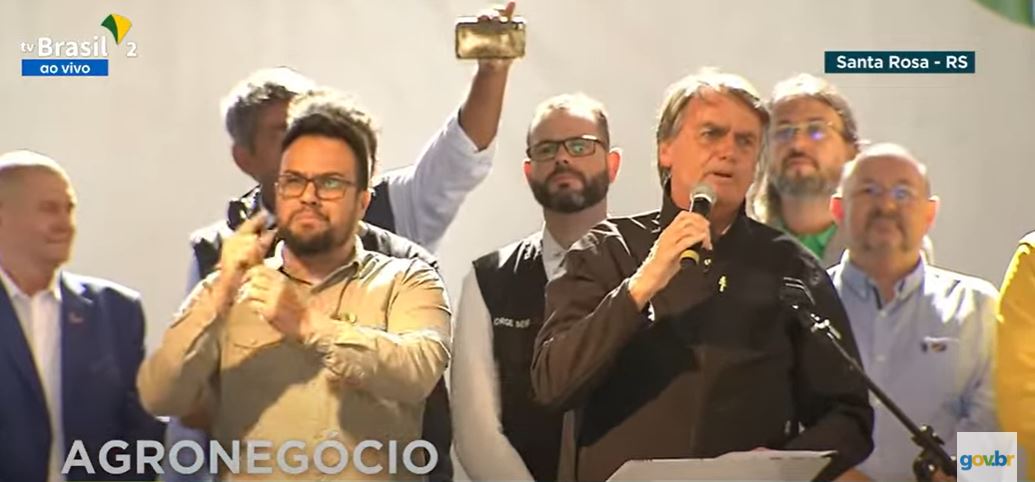 President criticized Petrobras and praised weapons in Fenasoja. Playback/Youtube
While the price of gasoline does not stop breaking records in his administration, the president Jair Bolsonaro (PL) launched an attack against Petrobras this Saturday, 7th. "You are getting to know a little more about Petrobras here in Brazil. They know that the country can no longer bear the fuel readjustment in a company that earns tens of millions of reais a year at the expense of our Brazilian people", he said at the National Soy Fair (Fenasoja), in Santa Rosa, in the interior of Rio Grande do Sul. South.
The statement is in line with the misrepresentation made by the president in the last live broadcast on his Facebook this week, when he called Petrobras' profit "rape" and "absurd." He forgot to say that, as the company's controlling shareholder, the government receives funds from this profit in its cash, which helps to finance public policies.
This afternoon, when talking about the price of fuel, Bolsonaro amended with phrases of nod to the arming of the population, in order to exalt the farmers who were at the event. "Armed people will never be enslaved," he snarled. "This government is not afraid – on the contrary, it is very happy – when good and responsible citizens are looking to buy a firearm."