WWII veterans appeal to the conscience of the Russian authorities.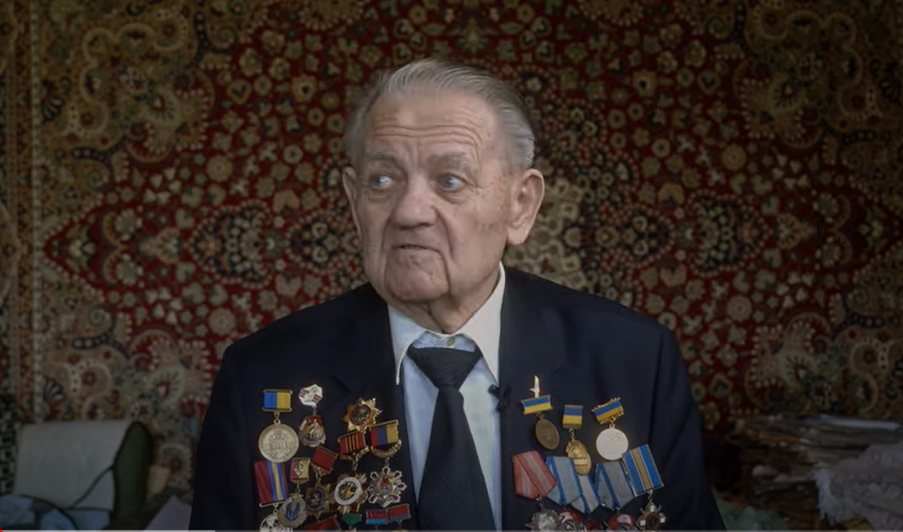 Veterans ask Putin to remember conscience / Screenshot youtube.com
Kyiv veterans of the Great Patriotic War are calling on Russian President Vladimir Putin to give the Ukrainian soldiers who are on Azovstal the opportunity to get out of the encirclement.
The veterans posted their appeal to the President of the Russian Federation on the Internet, UP reports.
"Hitler's logic was clear, he wanted to destroy all nations. Why you attacked us is not clear. We didn't ask for anything and didn't impose our own rules on you," says Alexandra Romanchikova, a WWII veteran who was a nurse during the war and found besieged Leningrad .
Veterans are shocked that the Russians, who fought side by side with the Ukrainians against Nazi Germany, are killing children on the territory of Ukraine.
"War is the destruction of the people," says Aleksey Tkachenko, who served in Crimea during the war.
The surviving WWII veterans appeal to the conscience of the Russian authorities.
"We protected in 1941-45 from a terrible villain. Don't be such a villain. Become a man. Release for the sake of our victory, which we also forged," the veterans say.
"What words to choose? Do you want us to kneel before you? We are ready, but let these people go."
Read also:
Situation of Azovstal:
On May 1, the evacuation of civilians from the Mariupol Azovstal plant began. On the same day, President Volodymyr Zelensky announced that about 100 people had left for Zaporozhye.
According to the mayor of Mariupol, Vadim Boychenko, on May 2, more than 100 civilians were taken out of bomb shelters on the territory of Azovstal.
On Wednesday, May 4, 344 people were evacuated as part of the Mariupol humanitarian corridor. These are women, children and old people from Mariupol, Mangush, Berdyansk, Tokmak and Vasilyevka. All of them arrived in Zaporozhye.
Despite the evacuation of the civilian population, the invaders began to storm Azovstal. On May 5, for the third day they carried out an active assault, it was not possible to "knock out" them.
As of May 6, almost 500 people have already been rescued from Mariupol, and a new evacuation from Azovstal has begun. On this day, the invaders knocked out a car to evacuate civilians from the plant, there are dead and wounded. Subsequently, "Azov" showed the consequences of shelling the evacuation vehicle.
On May 7, the defenders of Mariupol went to the Russian military with a white flag to evacuate civilians. It also became known that yesterday's evacuation of the civilian population from "Azovstal" cost the lives of 3 defenders, another 6 were injured.
On May 7, all women, children and old people who were on the territory of Azovstal were evacuated.