He said that the occupiers lived in his house in Irpin for 10 days and left behind three streamers.
Nadein spoke about how the invaders lived in his house \ screenshot from the video
Veres President Ivan Nadein spoke about the crime committed by the Russian invaders in his house in Irpin.
He spoke about this in an interview in an interview with the YouTube channel "Trendets".
"They lived there for about 10 days. In fact, the houses were occupied. It's terrible. Perhaps it's not as terrible as when a shell arrives, but still," he shared.
Nadein also said that there were two guards in his house during the fighting.
"They were shot in the back of the head, in fact, they were executed as prisoners. A war crime happened in my house. It's emotionally very difficult," he said.
Nadein also noted that after the invaders left, three streamers were found in his house. "One is a large high-explosive artillery shell attached to the front door. And two RGD grenades, one was on the generator. When it starts to work, it vibrates, and the grenade explodes. This is only for peaceful civilians," he said.
Read also: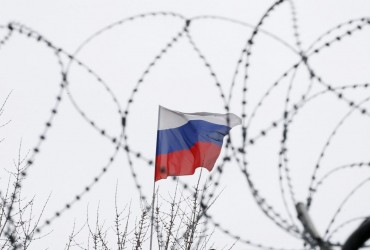 In addition, Nadein said that the occupiers left their clothes, weapons, body armor in his house. "Part of the outerwear disappeared, perhaps they went out in it. They took the most valuable thing, but, apparently, they went out in haste, fled from that territory," Nadein said.
You may also be interested in the news: