Russian troops continue to launch rocket attacks on Kyiv and terrorize citizens throughout Ukraine.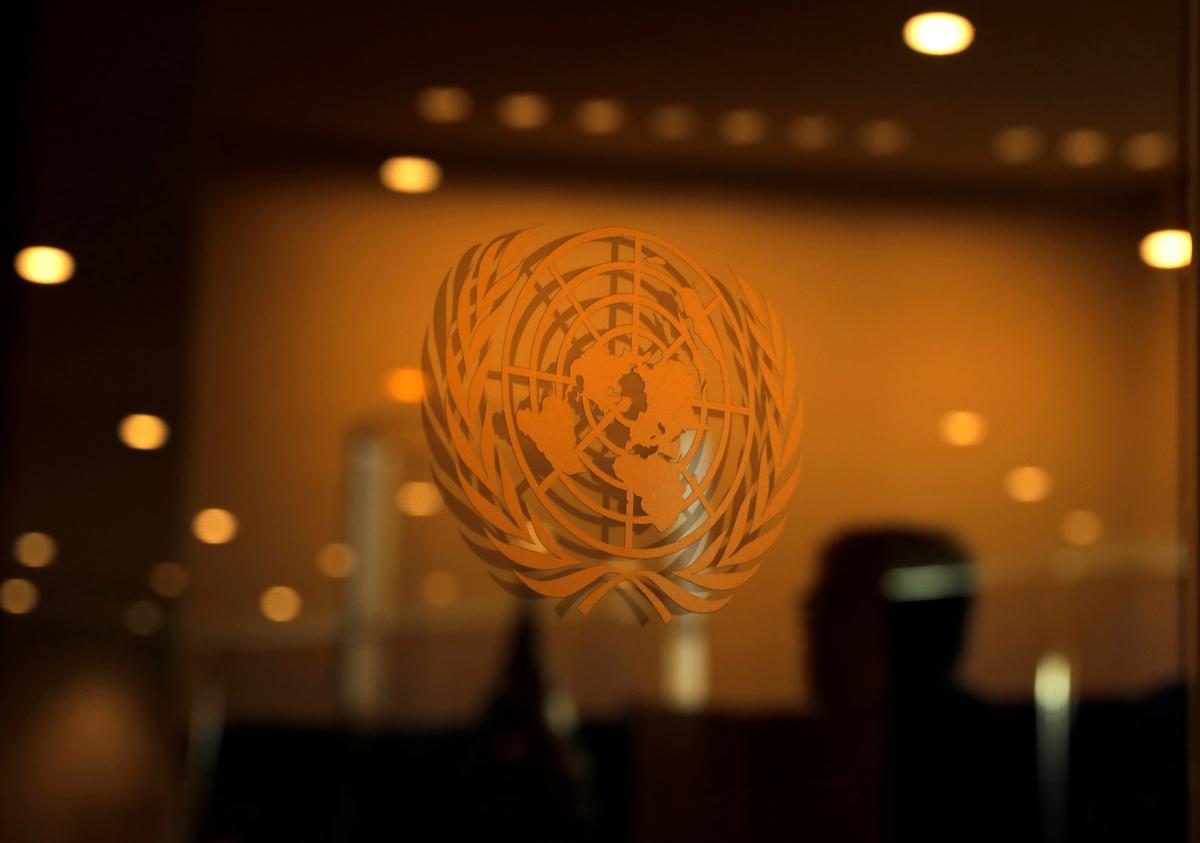 The UN Security Council discussed the situation in Ukraine / photo REUTERS
There are no signs that Russia's war against Ukraine is abating. Russian troops continue to launch rocket attacks on Kyiv and terrorize citizens throughout Ukraine.
This was stated by US Ambassador to the UN Linda Thomas-Greenfield during a UN Security Council briefing on the war in Ukraine, Voice of America reports.
According to her, Russia has been waging war against its smaller neighbor for 10 weeks now.
"We have seen Russia terrorize the civilian population and attack apartment buildings, schools, shopping centers, markets, cafes, hospitals, orphanages, maternity wards. The list goes on," she said.
Thomas Greenfield accused Russia of lying:
"Three months ago, Russian representatives told this council that they did not intend to invade Ukraine. Now Russia claims that the attacks were not real. Russia even claimed that Ukraine was attacking itself. That it was shelling its own buildings, attacking its own people. This is a lie contrary to any logic, evidence and common sense," she said.
According to her, members of the Security Council should clearly call on Russia to stop the aggression against Ukraine.
She also recalled that the United States, within the framework of the donors' conference, which took place in Warsaw on May 5, announced that it would allocate an additional $387 million in humanitarian aid to Ukraine. "Thus, the total amount we have committed to this time is more than $688 million. This money will help our courageous partners quickly distribute food, clean drinking water, sanitation kits, critical medical supplies and even cash to those in this needs Ukraine most of all," she added.
In addition to the members of the Council, the UN Secretary General António Guterres, who visited Russia and Ukraine last week, also took part in the meeting. During his speech, the Secretary General noted that both in Moscow and in Kyiv, he repeated what he said in New York. "Russia's invasion of Ukraine is a violation of its territorial integrity and the UN Charter. This must end for the sake of the people of Ukraine, Russia and the whole world," he said.
Read also:
The General Secretary mentioned Mariupol and efforts to organize the evacuation of the civilian population from Azovstal. According to him, the UN, in cooperation with the International Committee of the Red Cross, as well as the governments of Russia and Ukraine, managed to organize two corridors and withdraw 421 Ukrainians from Azovstal and other outskirts of Mariupol.
"A third operation is now underway, but our strategy is not to spread the details so as not to undermine the success of its implementation. It is good to know that even in such times of increased communication, quiet diplomacy is still possible, and sometimes this is the only way to achieve a result. ", he added.
In addition, according to UN High Commissioner for Human Rights Michel Bachelet, the UN has now recorded 6,731 civilian casualties, "however, the numbers are much higher." According to her, most civilians are injured from heavy artillery, rockets, as well as air strikes on residential areas.
In other areas around Kharkiv, Donetsk, Luhansk, Zaporozhye and Kherson, the UN Human Rights Office records cases of kidnappings of local authorities and civil society, retired police and military, and journalists. As of May 4, 180 such cases have been identified, and five victims have already been found dead.
"One day of ceasefire will save the lives of at least 50 civilian children, women and men. One day of silence could prevent 30-70 civilians from being injured. A one-day ceasefire will allow several thousand civilians to safely leave areas where they are now trapped in fighting Most importantly, the ceasefire will show that the horror in Ukraine can be stopped," she said.
You may also be interested in the news: