In case of violation of any requirements of the Russians, the management and staff are threatened to be replaced.
The occupiers are forcing Kherson region entrepreneurs to obtain "work permits" / photo by REUTERS
Russian occupiers in the Kherson region are forcing entrepreneurs to obtain temporary work permits, in case of refusal, the business is taken away.
According to the Main Intelligence Directorate of the Ministry of Defense, representatives of the occupation administrations in the Kherson region are making a detour of industrial facilities, primarily food producers.
"Their goal is to force management and staff to cooperate. A group of people (up to 10 men) in the military uniform of the RF Armed Forces with weapons arrive at the offices of commercial companies and demand the continuation of production in an ultimatum form. For this, according to rashists, it is necessary to formalize your activities according to Russian rules and obtain a "temporary permit" to work from the "military-civilian administrations," the intelligence officers say.
Read also: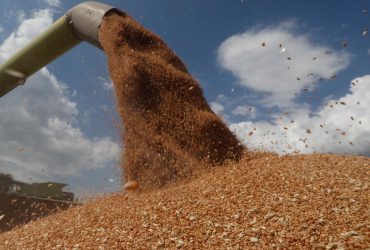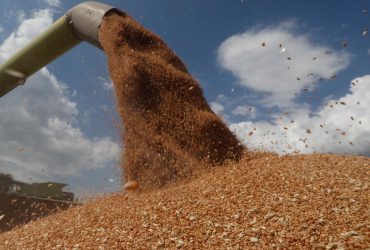 In addition, the occupiers are forcing all problematic issues, in particular, the supply of raw materials and ensuring sales, to be resolved through the local commandant's office.
For refusing to cooperate with the occupiers, you can lose business.
"Owners and employees of enterprises are warned that in case of termination of work or violation of any requirements of the Russians, the management and personnel will be changed. New owners and employees will be determined by the occupation administrations among people loyal to them," the GUR MO reports.
Earlier, the mayor of Melitopol, Ivan Fedorov, said that in the Melitopol region, the occupiers are offering farmers to keep 30% of the new crop, and they will try to take 70%.
In general, the Russians removed a quarter of Ukrainian grain from the occupied territories.
The Russians tried to send stolen Ukrainian grain to Egypt. Then the invaders changed course to Syria and Lebanon.
You may also be interested in the news: