According to Podolyak, at the request of the parents of one of the crew members of the ship, the Russian authorities replied that the guy was missing.
Podolyak told how parents cannot find their sons from the cruiser Moskva \ photo from UNIAN
Mikhail Podolyak, adviser to the head of the Office of the President of Ukraine, showed a document received by the parents of one of the conscripts who served on the Moskva cruiser.
It says the cruiser wasn't involved in a "military operation" and the guy is missing. About this adviser to the head of the OP wrote on Twitter.
"One of the main Russian propaganda myths is "Russians don't abandon their own." They even abandon them! cannot find out about the fate of her son. One of the thousands abandoned, "Podolyak said in a message.
Read also: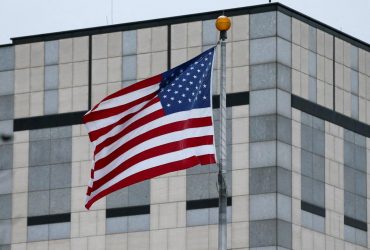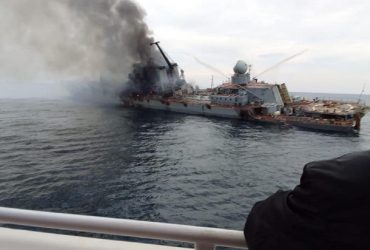 "He didn't fight, he didn't die, he just disappeared," Russian generals shrug their shoulders, preparing to send a new batch of suicide bombers to Ukraine. No honors, no glory, no payments, no medals. Whoever died lost, whoever survived remained a cripple with a stigma for life. The Motherland (RF) will always quit, "said the adviser to the head of the OP.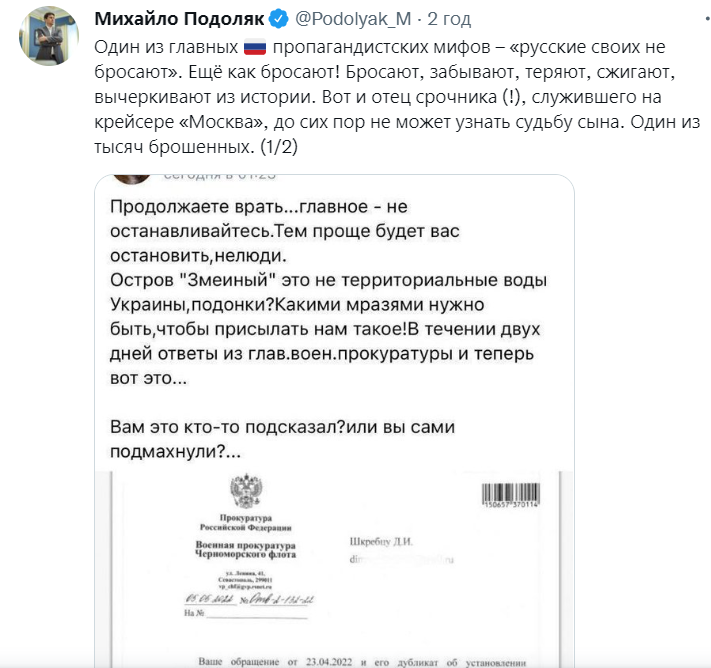 As UNIAN reported earlier, on April 13, Ukrainian anti-ship missiles "Neptune" knocked out the flagship of the Russian Black Sea Fleet, the missile cruiser "Moskva" and it sank. At first, Moscow did not want to officially acknowledge this fact and stated that a fire had broken out on board, but the cruiser seemed to be still in a state of buoyancy. However, two days later, I still had to admit that the "Moscow" sank.
You may also be interested in the news: