He is being prepared to be deported from Ukraine.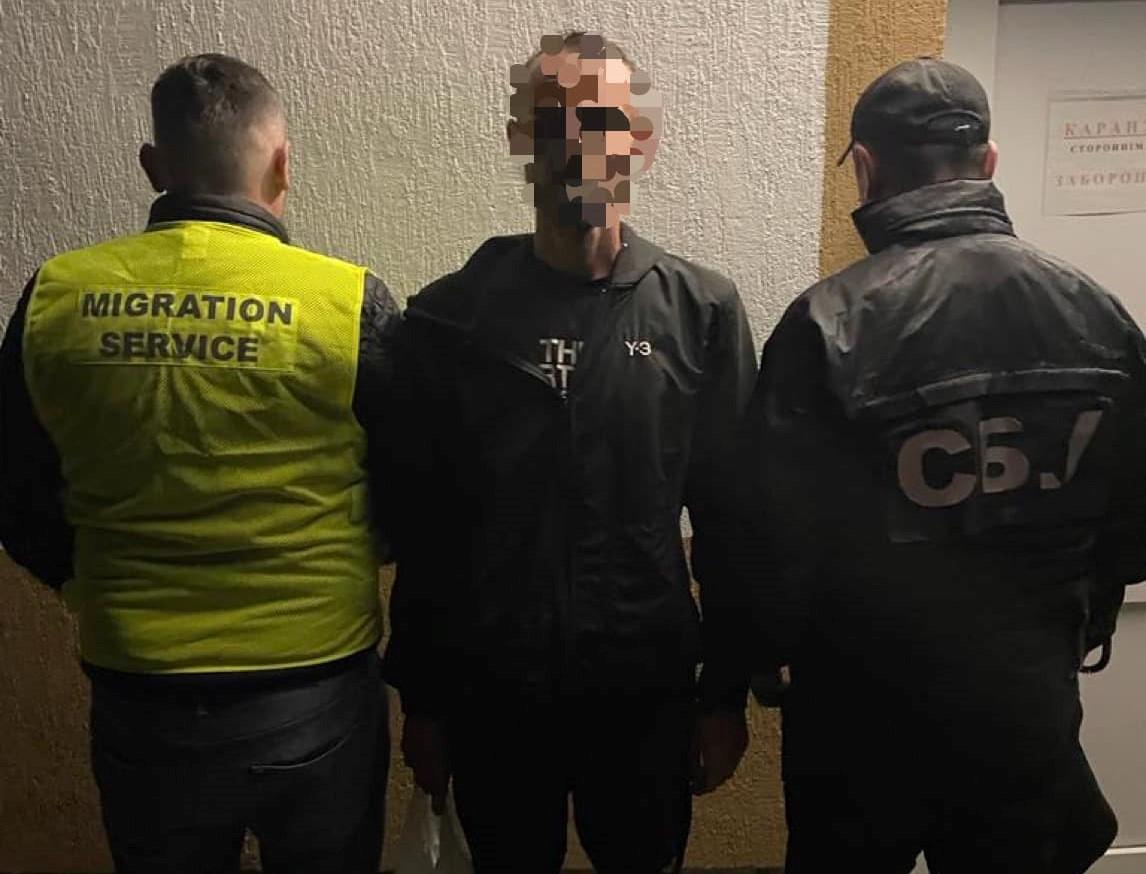 In the Lviv region, the SBU detained a Russian who supported the actions of the invaders / photo by the SBU
In the Lviv region, the Security Service of Ukraine detained a Russian who supported the actions of the invaders. He could also be preparing a sabotage, as he was hiding near an important strategic object.
The press center of the SBU spoke about the operation on its official Facebook page.
"Special service officers exposed a Russian citizen who carried out destructive activities in the Lviv region. The man pursued a policy in support of Russian aggression, exalted the Russian leadership and distributed propaganda materials denying the occupation of Ukrainian territories," the SBU reported.
The security service also established that for a long time a Russian citizen was hiding in one of the houses not far from the strategic critical infrastructure facility. Now preventive measures are being taken against possible sabotage on its territory.
Law enforcement officers drew up an administrative report on the detention of the Russian. Now documents are being prepared to expel the attacker from Ukraine.
Recall that this week the SBU was marked by several successful operations at once. In the Kharkiv region, special service soldiers captured 11 enemy snipers. And in the Kyiv and Khmelnytsky regions, they managed to detain two collaborators and an enemy DRG, respectively.
War of the Russian Federation against Ukraine
On February 24, the Russian Federation invaded independent Ukraine and caused a real collapse in the country. The invaders not only seize military units, airports and other strategic facilities, but also shoot at civilians and high-rise buildings in cities. On February 27, 2022, information appeared that Belarus could declare war on Ukraine. There is no official confirmation of the invasion of her army into our territory yet.
You may also be interested in the news: