The girls were streaming and collecting "donations" for the "Russian aid fund".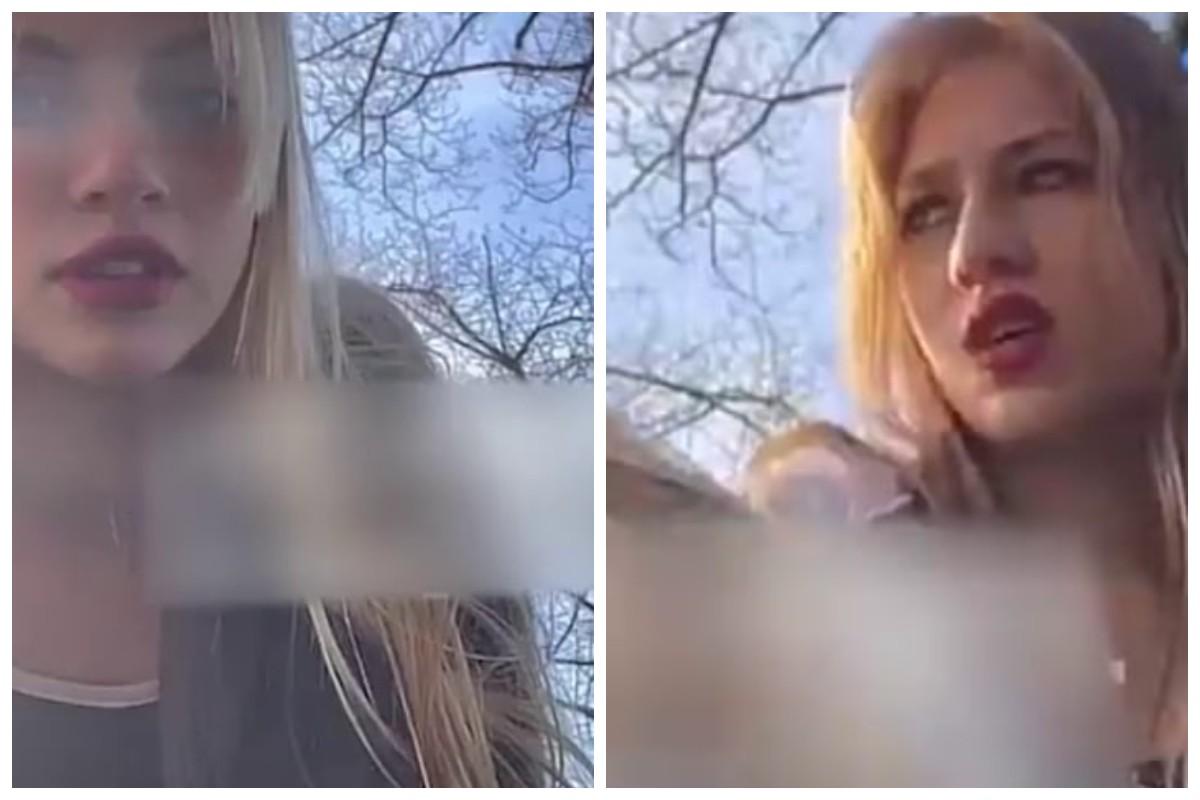 The girls openly declared that they love and support the Russian Federation / screenshots from the video
Two girls from Dnipro disgraced the entire Internet with their pro-Russian statements. They were streaming and declared that they supported the Russian Federation.
Also live on Tik-Tok, they insulted Ukraine and everyone who loves it.
Two girls staged a stream and collected "donations" for the "Russian aid fund". During the live broadcast, they drank alcohol, smoked and used foul language.
The girls openly declared that they love and support the country, which launched a full-scale invasion of Ukraine on February 24. Their friends were next to them at that moment.
"Don't write in Ukrainian, I don't understand, Russia is generally top, I would …. lick Putin," the girls said.
Commentators immediately noticed that Dnipro was indicated in the profile description as the city of residence of the account owner. The girls began to make excuses and try to prove that they are actually in another city.
Bloggers wished death on everyone who wrote them negative comments. They also openly declared that they were not afraid of responsibility for their words.
Soon another video appeared on the network, in which one of the girls is trying to apologize for her pro-Russian statements. She claims that she supposedly "didn't know" why they were saying all this. Soon, the apologies from the second fan of Putin also "approached". She also asks for forgiveness and tries to assure that she repents of what she said.
Videos of the girls' statements quickly "scattered" on the Internet. Users condemned their words and provocative statements. Some commentators "identified" the girls and write that they really live in the Dnieper.
Read also:
Earlier, UNIAN already reported that a fan of the "Russian world" from Lysichansk, who was "waiting" for the occupiers, was found and detained in Dnipro.
You may also be interested in the news: