The boy was amazed and very happy to see the answer from the President.
A 12-year-old Briton wrote a letter to Zelensky and received an official response / photo twitter.com/educationgovuk
12-year-old Thomas Handley from Durham Trinity School in the UK wrote a letter to Ukrainian President Volodymyr Zelensky.
As stated on twitter department of education in Englandthe boy invested the message to Zelensky in the humanitarian aid that they managed to collect at school: 270 parcels with medical supplies, clothes, food, toiletries and 4 wheelchairs.
It is reported that the student learned about the war and decided to write a letter of support to the "best president" and that he was "happy to help Ukraine." The boy hopes that Ukraine will "defeat Russia" and that "Putin is too afraid to tell the truth about the war."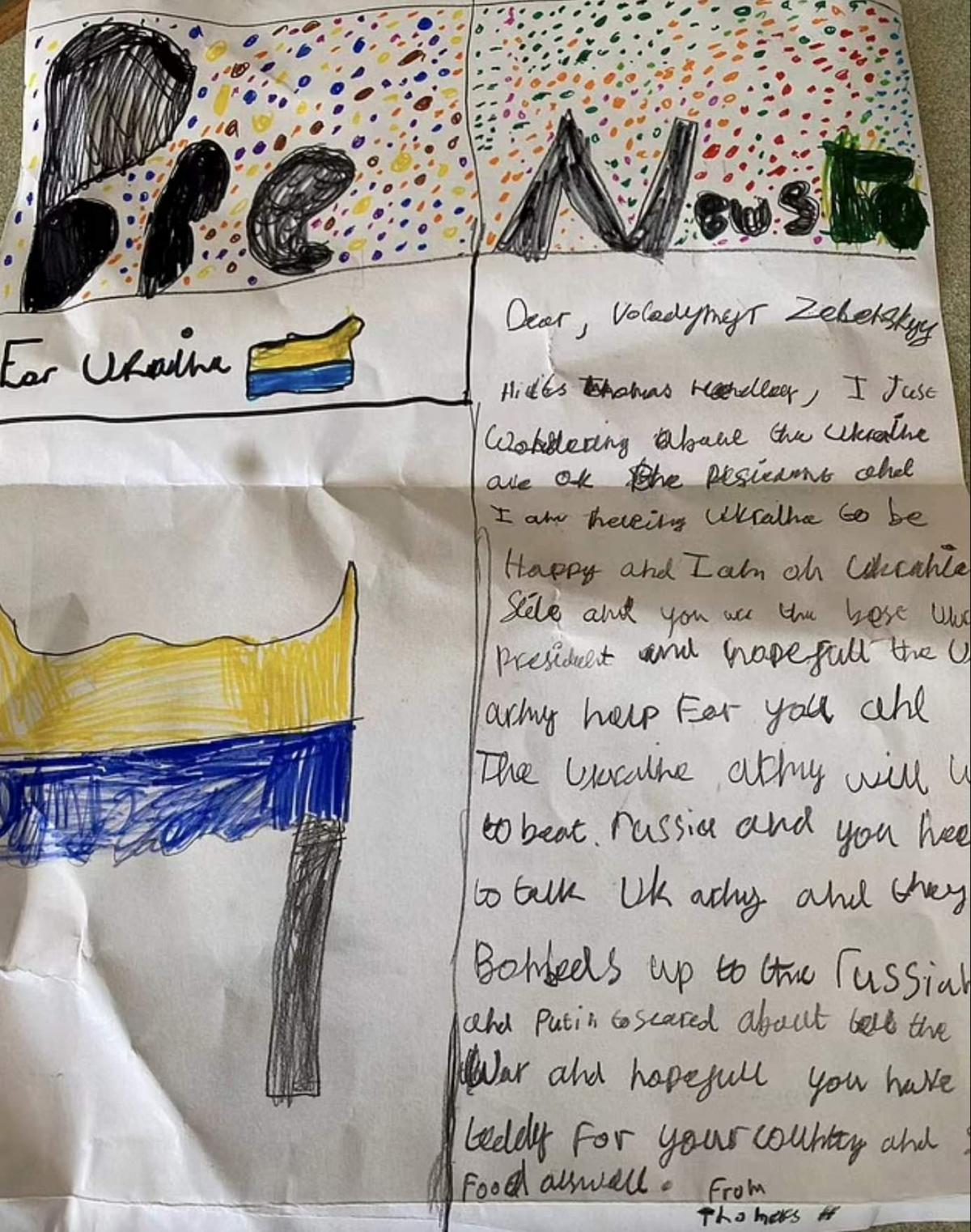 Letter from Thomas Zelensky / photo twitter.com/educationgovuk
When the staff of the refugee center in Poland found Thomas's letter, they promised to forward it to the addressee.
President Zelensky decided to write an answer to the boy.
"Thank you for the letter of support. I'm fine. Thank you for your help. We hope to bring peace to Ukraine and food for the citizens of the whole country, and rebuild the cities. What you write in the letter and what the UK is doing to support Ukraine causes a smile on my face and many others," the President of Ukraine replied.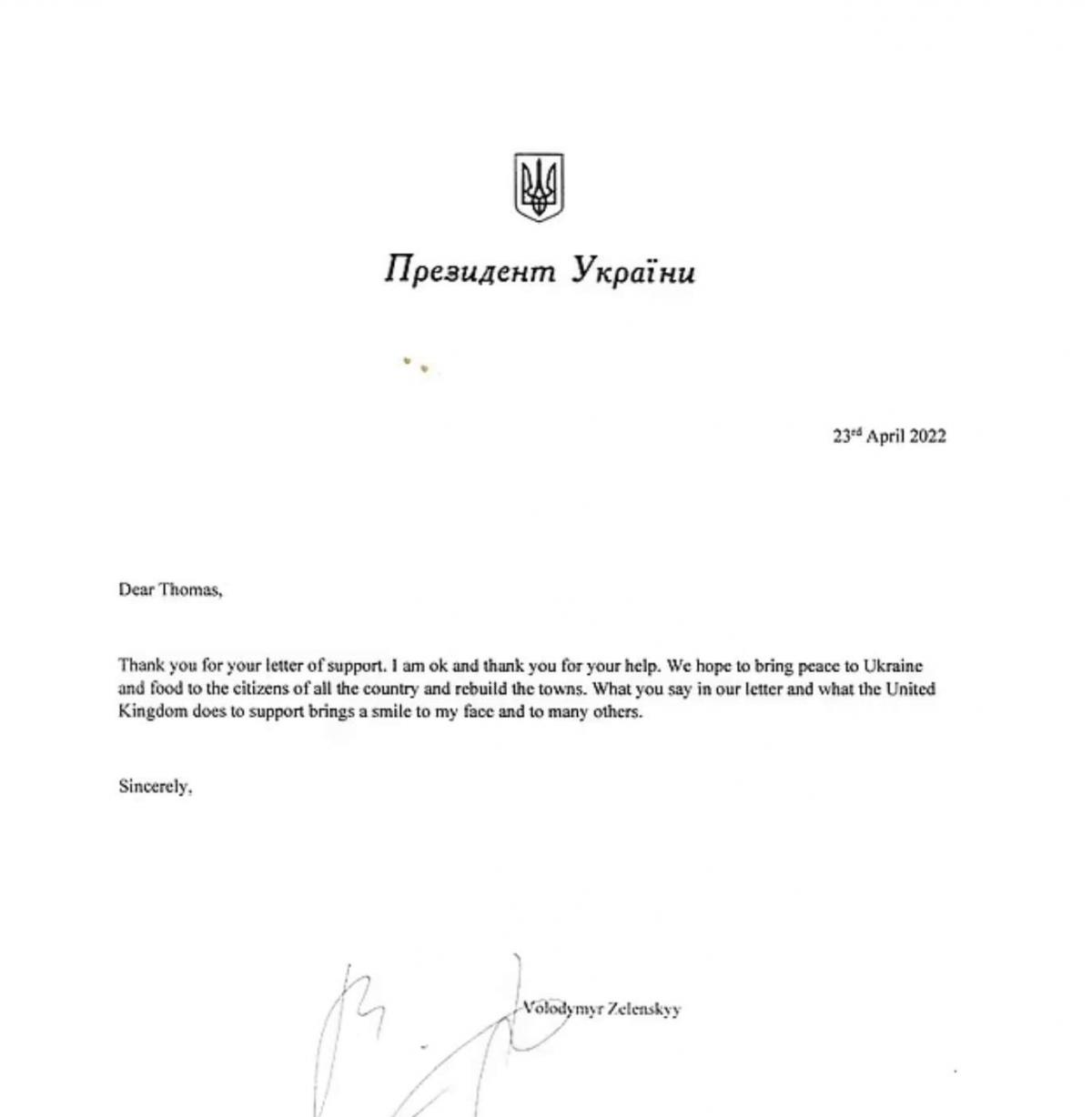 Zelensky's response letter to a schoolboy from Britain / photo twitter.com/educationgovuk
According to the BBC, Thomas was thrilled to receive a letter from Ukraine.
"I was glad to get an answer. My school gave me a certificate and said that I was doing well," the boy said.
Thomas with a letter from the President of Ukraine / photo twitter.com/educationgovuk
You may also be interested in the news: