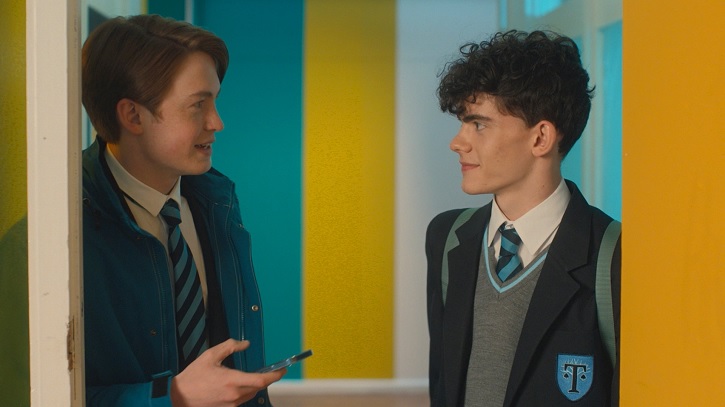 "Heartstopper" series sensation couple: Nick Nelson (played by Kit Connor) and Charlie (Joe Locke) Disclosure / Netflix
Teenage crush Nick Nelson (played by Kit Connor) e Charlie (Joe Locke) has made the series "Heartstopper" the sensation of the moment on Netflix. It quickly reached the top 10 of the most watched productions on the streaming platform and trending topics. Seemingly just another youth drama, the story has garnered attention for its approach to the dramas, joys and discoveries by two young gay teenage students. The new production is based on the LGBTQIA+ graphic novel, created by Alice Oseman.
But what do actors Kit Connor and Joe Locke have in common and how do they differ? It was enough for the series to explode in audience for, in two weeks, the two had their social networks boosted. Both had around 300,000 followers and are now over two million. Coonor has a "slight" advantage, having 600,000 more followers than his co-star.
Both actors are British and, despite playing protagonists in their 15s, they are 18 years old. Discreet, they do not disclose much of their personal life. Connor has two dogs. He started his career at the age of 8, in a brief participation in the series "Chickens". And he played Elton John in the movie "Rocketman". Locke was born in the Isle of Man, a territory dependent on the British crown, and in 2020 he participated in the National Theater Connections. It's his first big role. Openly gay, he says he has never been bullied. Connor has not commented on his sexual orientation, but has been stating that he is "very happy to be able to represent the B of LGBTQIA+ in the series".