Freixo speaks while Molon and Ceciliano occupy opposite ends of the table. Disclosure / Disclosure
While Alessandro Molon finished talking about his candidacy for the Senate – "the best positioned to defeat Romário, according to all the polls" -, André Ceciliano late entered the room in which PCdoB's support to Marcelo Freixo to the government of Rio de Janeiro, this Friday. And, as soon as he joined the representatives of the left-wing parties present at the table, it was his turn to speak.
Despite Molon being from the same PSB as Freixo, the PT president who presides over the Legislative Assembly of Rio is the one who is formally on the ticket. Lula in Rio – and he had no qualms about saying that as he looked at the competitor, at the other end of the table, who was watching him with a closed face. In the midst of the cold war between the two over the Senate seat, this was the first time that a more direct, face-to-face clash took place.
"Lula made it clear that he only has one platform in Rio: Marcelo Freixo. We will walk with you, my brother," said Ceciliano, whose relationship with Governor Cláudio Castro (PL), a coreligionist from Jair Bolsonaro, worries allies of the socialist, who nodded when the president of Alerj spoke. In the photos of the event that he shared on Instagram, the PT cut only one participant: Molon, who was on the opposite end.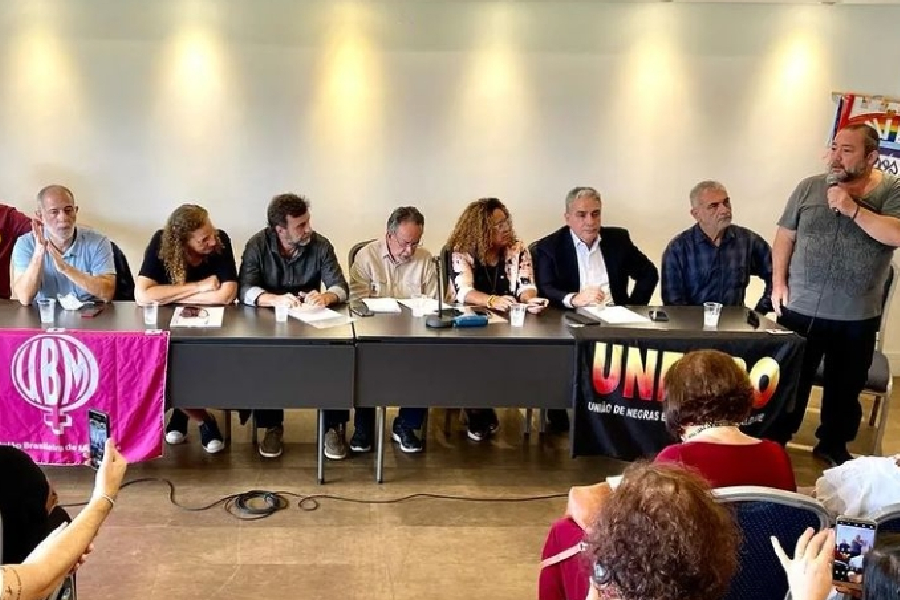 Alessandro Molon does not appear in André Ceciliano's Instagram post. Reproduction / Instagram
Castro, in fact, was also a reason for the climate in this Friday's event, carried out by the PSB candidate himself. The governor's opponent criticized the fact that he had increased the number of secretariats in the state to allocate positions. It turns out that Ceciliano, it is known, had a strong influence on the assembly of the Guanabara Palace after the impeachment of Wilson Witzel (PSC).
Freixo, Molon and Ceciliano are on their way to São Paulo this afternoon to attend the launch event for Lula's pre-candidacy for the presidency, on Saturday. The former president appears to be the only consensus in the left's complicated dispute over Rio.
Continues after advertising