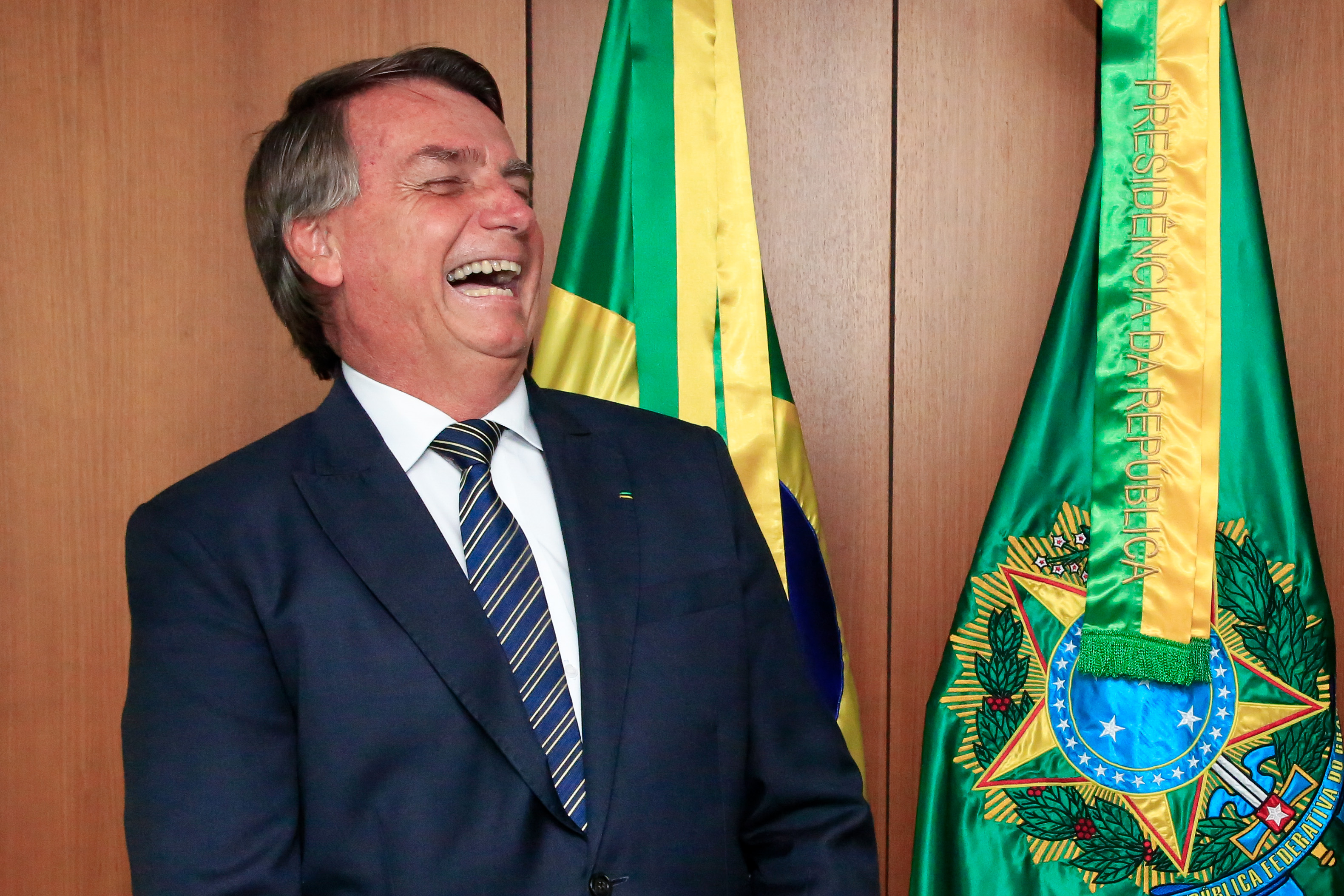 President Jair Bolsonaro (PL) // Anderson Riedel/PR/Disclosure
The president's blunt speech Jair Bolsonaro (PL) jeopardizing the security of the Brazilian electoral system – which is seen as a preventive measure in case of not being able to be re-elected in October – has at least one concrete effect: it strongly mobilizes the base of radical supporters, who see conspiracy in everything regarding the election.
The latest move to prevent "frauds" from occurring in the presidential race came in the form of a "brilliant" idea that circulates in Bolsonar WhatsApp groups: convincing the president to open a bank account in which each of his supporters could make a deposit (Pix , transfer or deposit) of a symbolic value of 1 real.
In this way, the promoters of the bolused idea believe, the vote of each supporter would be registered in the form of a bank deposit. "Registered in a bank account… Impossible to defraud or divert funds. I bet we will have more than 70 million reais in deposits in this account, that is, 70 million voters re-electing the president."
And he concludes: "And more importantly: we would have with the Pix receipt a kind of printed vote to contest a possible electoral fraud".

Message with an idea to avoid 'fraud' in the election that circulates among Bolsonaristas Twitter/Reproduction
It is important for voters of Jair Bolsonaro to warn that the strategy would prove nothing, apart from opening the way for coup plotters. And, of course, that the Brazilian electoral system is safe – there has never been a fraud even proven in 25 years of use – and that the president really wants to disrupt the election.
Continues after advertising
Copyright © Abril Mídia S A. All rights reserved.
Quality and reliable information, just one click away. Subscribe SEE.