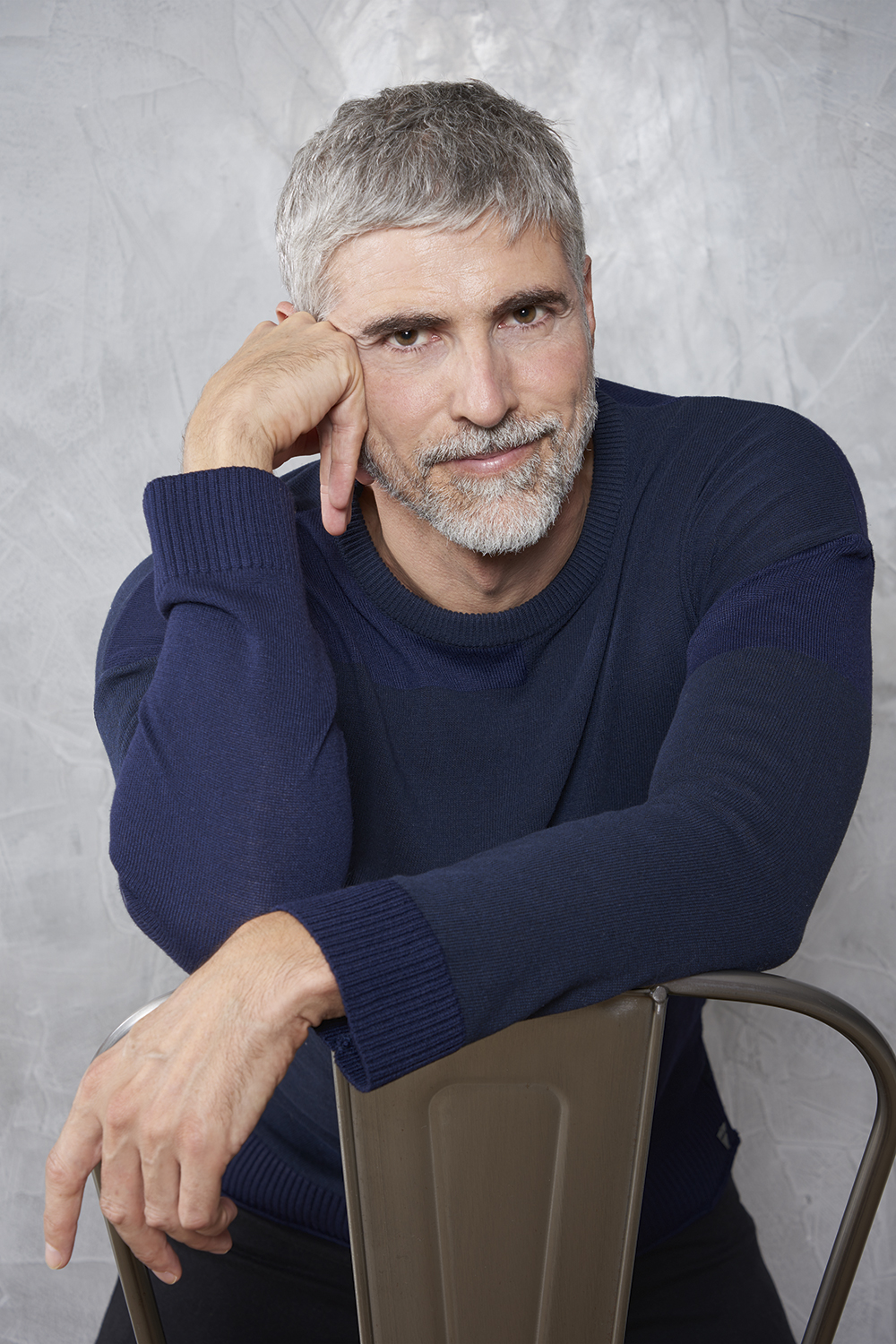 POLITICIAN – Gianecchini: "I had to take a stand. The Bolsonaro government is a tragedy" – MIRO/.
Reynaldo Gianecchini cultivates a curious habit in the dressing room of Eternal Brilliance of a Mind without Memories, the theatrical version of the film of the same name which is currently showing in São Paulo. "I'm not superstitious, but…", says VEJA, before spraying a lavender essence on the neck and wrists to calm the mind. The mystical move reflects a new phase in the actor's life. The diagnosis of aggressive cancer ten years ago, added to the obsessive scrutiny of his personal life, forged in Gianecchini a more relaxed self-esteem and way of seeing the world than those of the inexperienced model who debuted on Globo in 2000, as a good guy divided between Vera Fischer and Carolina Dieckmann in the telenovela Laços de Família. Today, at 49, established in his profession and at peace with himself, Gianecchini overcomes stereotypes to reinvent, little by little, the plastered standards of the heartthrob he personified on TV.
Giane – Life, art and struggle
The scale of their challenge is not negligible. In Hollywood movies or soap operas, for decades the unwritten rule prevailed that male romantic protagonists should not deviate from heterosexual costumes, otherwise they would break the public's enchantment with their masculine characters. Gianecchini seemed destined to follow in the footsteps of handsome men like Tarcísio Meira and Edson Celulari, who played the role in a classic way. But the elephant in the room spoke louder. In 2019, after years of rumors, Gianecchini assumed that he dates both men and women. Faced with the idea of ​​opening up about his sexual orientation, he listed his fears. "Is anyone going to feel bad? I do not care. Will they stop hiring me to be a heartthrob? That's good. Being myself was more important," he says (read the interview).
RENOVADO – In the series Bom Dia, Verônica (on the left) and in the play Brilho Eterno: new projects outside Globo – Netflix; Pricila Prade/.
Brazilian television biography
By breaking the taboo, Gianecchini benefits from a propitious historical moment: themes such as fluid sexuality and non-binarity have never been treated in such an honest and didactic way as they are today. In addition, the professional possibilities of the stars became more relaxed. After two decades, Gianecchini ended his contract with Globo in 2020. The end of the relationship broadened horizons for the actor, who wanted other formats and the chance to produce: he has four projects in negotiation with streaming platforms. Gianecchini will inaugurate the post-Globo phase in August, with the villain of the second season of the Netflix series Bom Dia, Veronica. Evil is restricted to fiction. "He's the most 'nice' colleague I've ever worked with", says Tainá Müller, who shares the scene with the actor in the series and in the play Brilho Eterno. "I will never forget him sleeping on the floor, on top of some cardboard, in a dressing room outside the series. It is very rare for him to complain." The easy-going manner is a quality that keeps the actor's schedule full. This year, he is still recording Second Intentions, the first HBO Max television series, which premieres in 2023.
Good morning, Veronica
The urgency for professional and personal freedom deepened in 2011, with the diagnosis of non-Hodgkin's lymphoma. The six-month sentence to die or live brought the desire not only to enjoy life, but also to look more towards each other. He slowed down the pace of work and treated himself to sabbaticals. Reserved, Gianecchini does not reveal details about his intimate life today, but, as far as is known, he is single. A new heartthrob is on the air.
Interview: "I laughed at the rumours"
Reynaldo Gianecchini spoke to VEJA about his career, his obsessive interest in his personal life and his recent political positioning.
Continues after advertising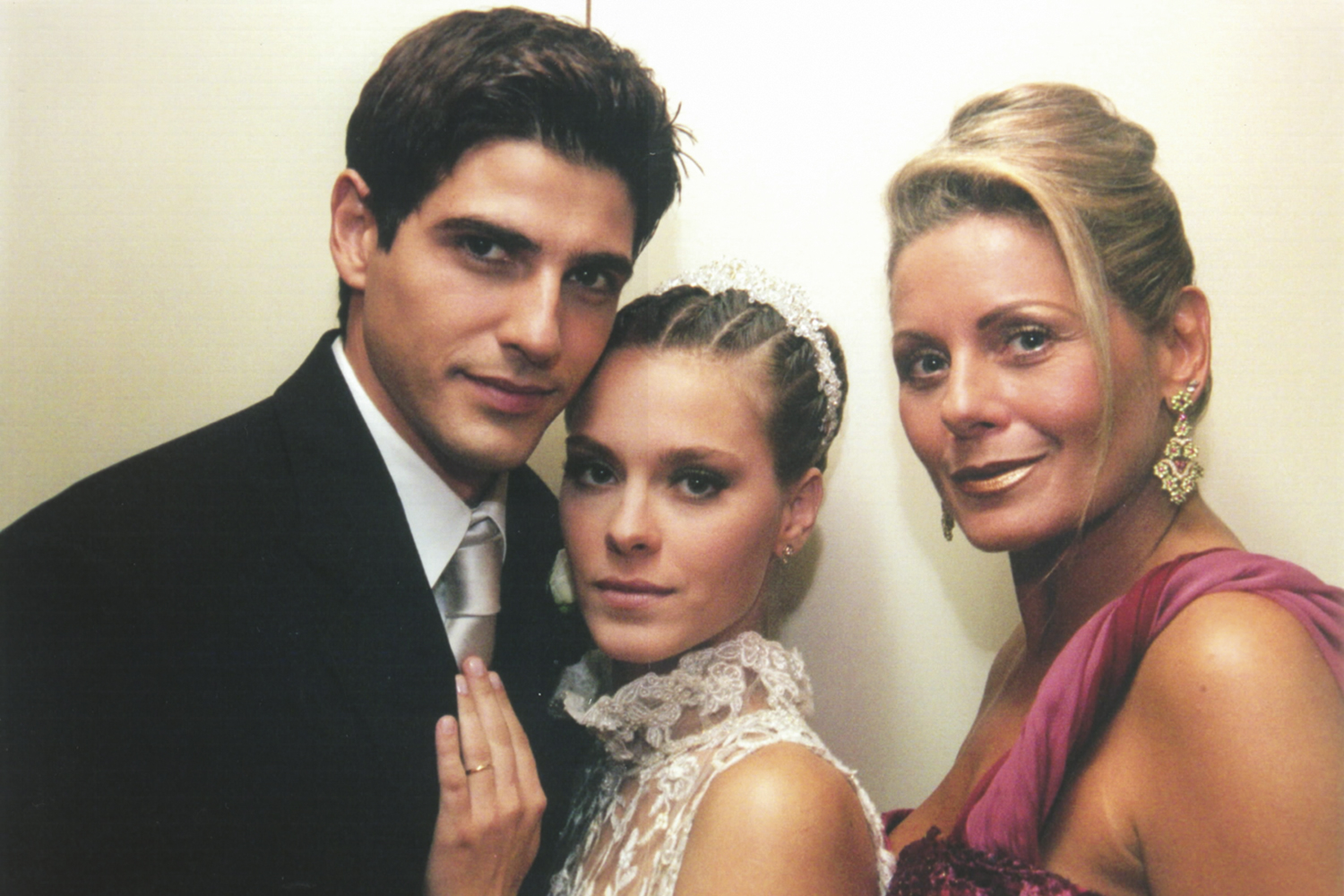 FAMILY TIES – With Carolina Dieckmann and Vera Fischer: beginning on TV – ./TV Globo
The bone marrow transplant he had to treat cancer put him in the risk group in the pandemic. How did this period affect you?I am privileged, I had no financial problems. I realized that I was disconnected from society. I started donating my salary. I became more empathetic and learned about politics and social issues like racism.
Why did you start to take a political stand?At Globo, the rule was not to talk about politics. I understand. But there came a time when I needed to take a stand. The Bolsonaro government is undeniably a tragedy. Fundamental areas for the growth of a nation are thrown away. I am the son of teachers, a profession that I love, and it pains me to see how the country's education is doing. Not to mention the cultural sector. Streaming saved Brazilian cinema from Bolsonaro.
Last year, Laços de Família (2000) was rerun and the public noticed unacceptable details, such as the way in which the black maid is treated. Do you review that past with critical eyes today?Yes definitely. I made Da Cor do Pecado, today an inadmissible title. It sounds like it's boring, but to change, we need to be boring. If 60% of the population is black, then all casts should be at least 60% black. I don't work on projects that don't have a diverse cast.
In Family Ties, his debut as a heartthrob was criticized. How did it stand up to scrutiny?It was the most difficult year of my life. I'm a private person, and suddenly everyone wanted to know about me. I started to close down. I entered a complex profession without being prepared. I charged myself too much. If it wasn't for Marília, I would have freaked out.
Your marriage to Marília Gabriela was the subject of many rumors, among them that it was a fake relationship, because you would be gay. How did you feel?I laughed at the rumours. It's funny that they speculated about me and I was married, little face. I was very happy with Marília — very happy, in fact, sexually. When we parted ways, I thought, so much has been said about me that I have credit for experiencing everything they say I've done, but haven't done yet.
Why open up about your sexuality now?I am a curious guy who lives intensely. Having relationships with women or men felt natural. There came a time when I thought: if I talk about it, will anyone think it's bad? I do not care. Will my company find it bad? I do not care. Is no one going to hire me to be a heartthrob? That's good. Being myself was more important.
Did beating cancer influence your way of life?When I received the diagnosis, I saw that nothing else mattered. My ego, my little problems, it was all irrelevant. I had six months to fight, and the outcome would be live or die. I understood the importance of being present, of cultivating affections, and not just living for work.
Published in VEJA of May 11, 2022, issue nº 2788
CLICK ON THE IMAGES BELOW TO PURCHASE
* Editora Abril has a partnership with Amazon, in which it receives a percentage of sales made through its websites. This does not change, in any way, the assessment carried out by VEJA on the products or services in question, which prices and stock refer to the moment of publication of this content.
Continues after advertising