The reply from the naval prosecutor's office indicated that the cruiser was not in Ukrainian waters at all.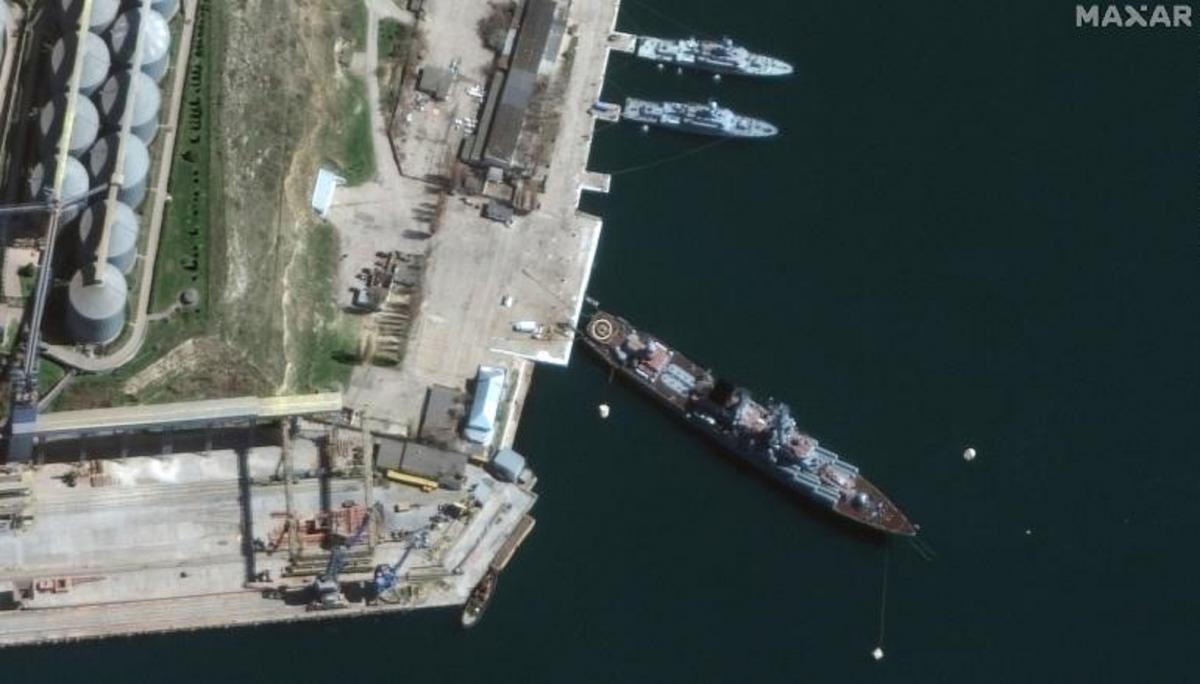 The cruiser was sunk by two Ukrainian missiles on April 13 / Maxar Technologies
Relatives of the "missing" sailors of the sunken Black Sea flagship "Moskva" lie about the ship's alleged non-participation in the "special operation".
This is evidenced by the reply from the military prosecutor's office of the Black Sea Fleet to the father of one of the sailors.
The command claims that "Moskva" did not enter Ukrainian waters at all.
"The audit showed that the ship was not included in the territorial waters of Ukraine, and was also not included in the list of formations and military units involved in the "special military operation."
Read also:
The prosecutor's office wrote to the father of the missing sailor that the whereabouts of his son had not yet been established.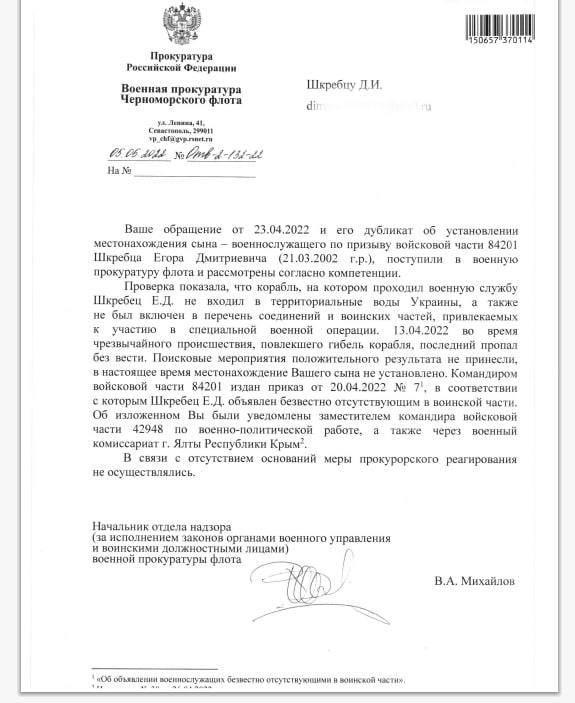 At the same time, according to the mother of one of the sailors, the ship was heading towards Odessa to disembark marines.
According to media reports, there were hundreds of conscripts on the cruiser.
The Russian authorities do not name the exact number of those killed on the cruiser sunk by Ukraine on April 13.
Moreover, the Russian Defense Ministry refuses to admit that the flagship of the Black Sea Fleet caught fire as a result of two Ukrainian Neptune missiles hitting it.
You may also be interested in the news: