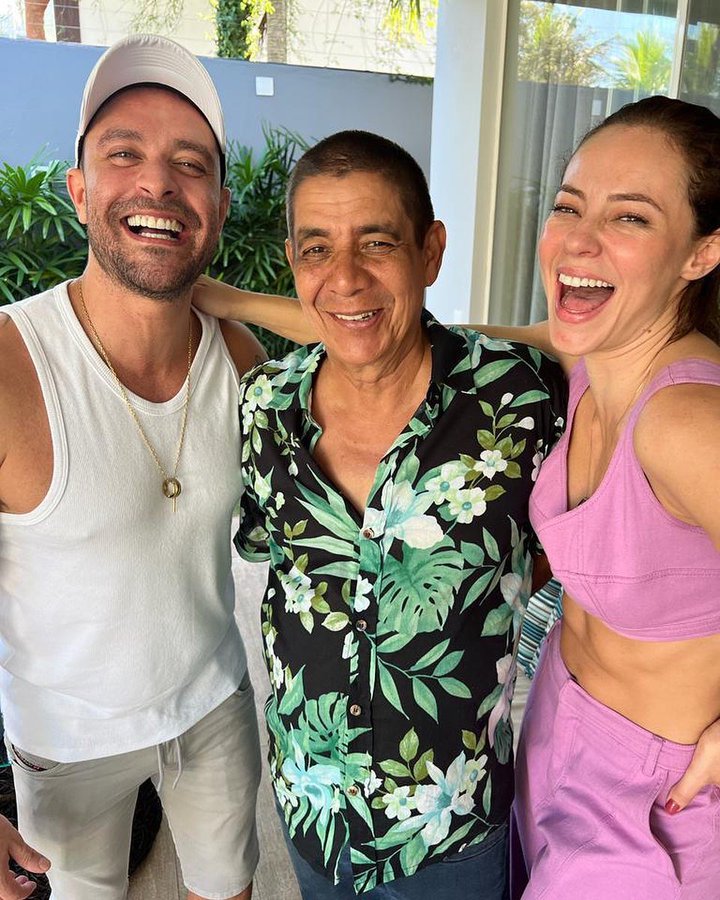 Paolla with Diogo Nogueira and Zeca Pagodinho Reproduction/Twitter
Now there are nine months to go until the next carnival! And already in this rhythm, the queen of drums of Grande Rio Paola Oliveira posted a picture next to her boyfriend Diogo Nogueira and the singer Zeca pagodinhowhich will be honored by the association of Baixada Fluminense in the next carnival.
The 63-year-old sambista, born in the Irajá neighborhood, a suburb of Rio de Janeiro, is known for his relaxed way of life. Among his biggest hits, "Judia de Mim", "Vai Vadiar", "Deixa a Vida me Levar" and "Deixa Clarear". Zeca is from Porto, but spent most of his life in Xerém, district of Caxias, where the club is located.