A full oil embargo is needed quickly.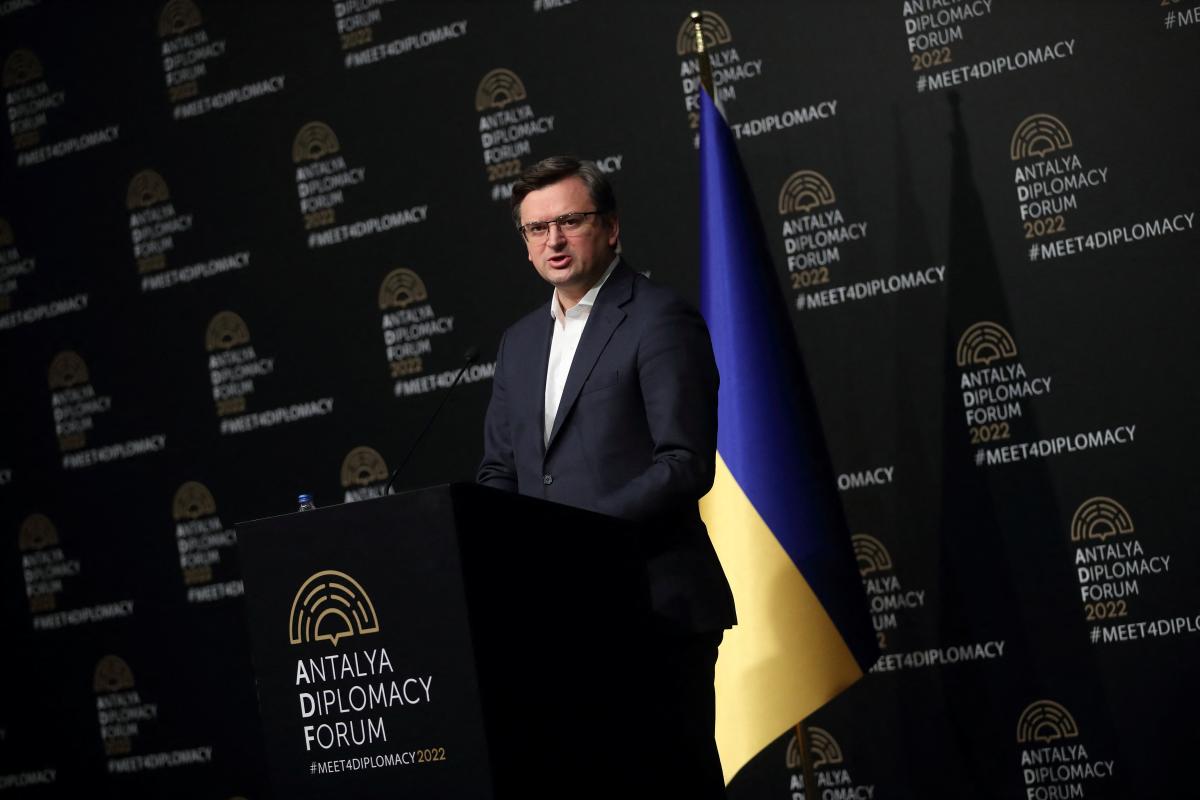 Dmitry Kuleba / photo REUTERS
The position to postpone the oil embargo until the end of 2023 or the end of 2024 is wrong.
This was stated by the Minister of Foreign Affairs of Ukraine Dmytro Kuleba at a briefing with the participation of the Ministers of Foreign Affairs of Estonia, Latvia and Lithuania.
"We are well aware that the oil embargo is a key problematic issue. Some countries are either opposed to the embargo as such, or to be exempted from having to impose this embargo for as long as possible. Among these countries there are those who have done a lot for Ukraine, who we really appreciate, love and understand their difficult situation.There is also a country there, which, unfortunately, is torpedoing the entire sixth sanctions package and the topic of the oil embargo in order to maintain its relations with Russia. Regardless of which country we are talking about, the very position to postpone the oil embargo until the end of 2023 or the end of 2024 is wrong," Kuleba stressed.
Read also:
According to him, no one knows where Europe will be at the end of 2023, and the task now is to think about how to help Ukraine and win the war as quickly as possible in order to stop Russia, and for this, the oil embargo must be introduced now.
He added that if with one hand we help Ukraine, and with the other hand we pay billions for oil and gas to Russia, then even though we will win this war, we will "pay a much higher price" with the lives of people and the destruction of the economy.
"Don't think about what will happen in 2023. You still have to live to see it, everything can still change there. Think about what to do so that this war does not go further to Europe, so that we stop it in Ukraine. We won and stopped to those who are still trying to play the role of a Trojan horse in the EU for the sake of relations with Russia and hide behind their energy interests, I can only say one thing: history will judge everyone. side of history, he will be convinced that this is not so," Kuleba said.
Earlier it became known that the European Union intends to introduce a complete oil embargo against Russia within 9 months. The oil embargo will have an impact on the economies of the EU countries, but it will affect the Russian economy much more.
You may also be interested in the news: