During the searches they found weapons, ammunition, military equipment and special equipment.
The thieves have already been detained \ photo National police
In Kyiv, thieves of luxury cars were detained, who, with the help of tow trucks, transported abandoned cars from parking lots.
According to the communication department of the Kyiv police, during the implementation of operational information, two men were exposed, involved in car theft. "The police found out that the offenders were using tow trucks to transport abandoned cars from parking lots," the statement said.
Police officers detained the car thieves while they were trying to take out the stolen foreign cars, and a place where the stolen vehicles were parked was also found.
National Police
"In addition, during searches at the places of residence of the attackers, law enforcement officers found automatic weapons, pistols and cartridges for them, grenades, military equipment, and state license plates. Born in 1985 was detained in accordance with Article 208 of the Criminal Procedure Code of Ukraine," the police said.
National Police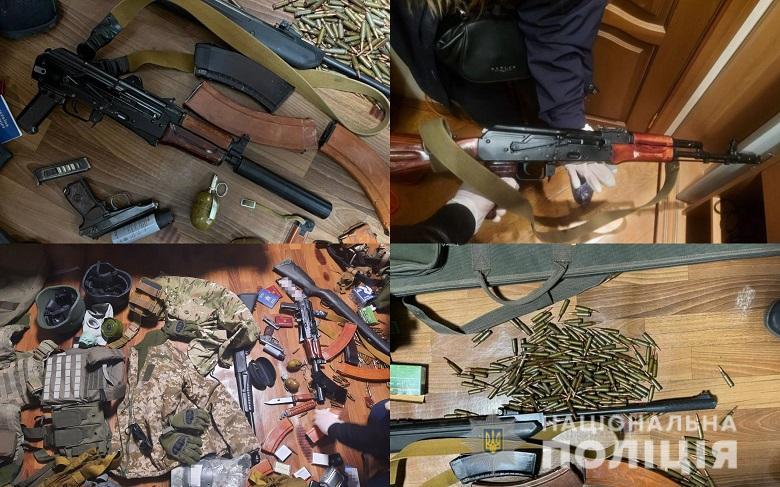 National Police
Investigators of the Solomensky police department informed the men about the suspicion of committing a crime under Part 3 of Art. 289 of the Criminal Code of Ukraine – illegal possession of a vehicle. For their actions, the defendants can spend twelve years behind bars with confiscation of property. "In addition, the issue of qualifying a crime under Article 263 of the Criminal Code of Ukraine is being resolved – illegal handling of weapons, ammunition or explosives," the police say.
Currently, the police are checking the involvement of criminals in the commission of similar criminal offenses on the territory of Ukraine.
You may also be interested in the news: