If the security situation allows, schools and pre-schools in the capital should start working again.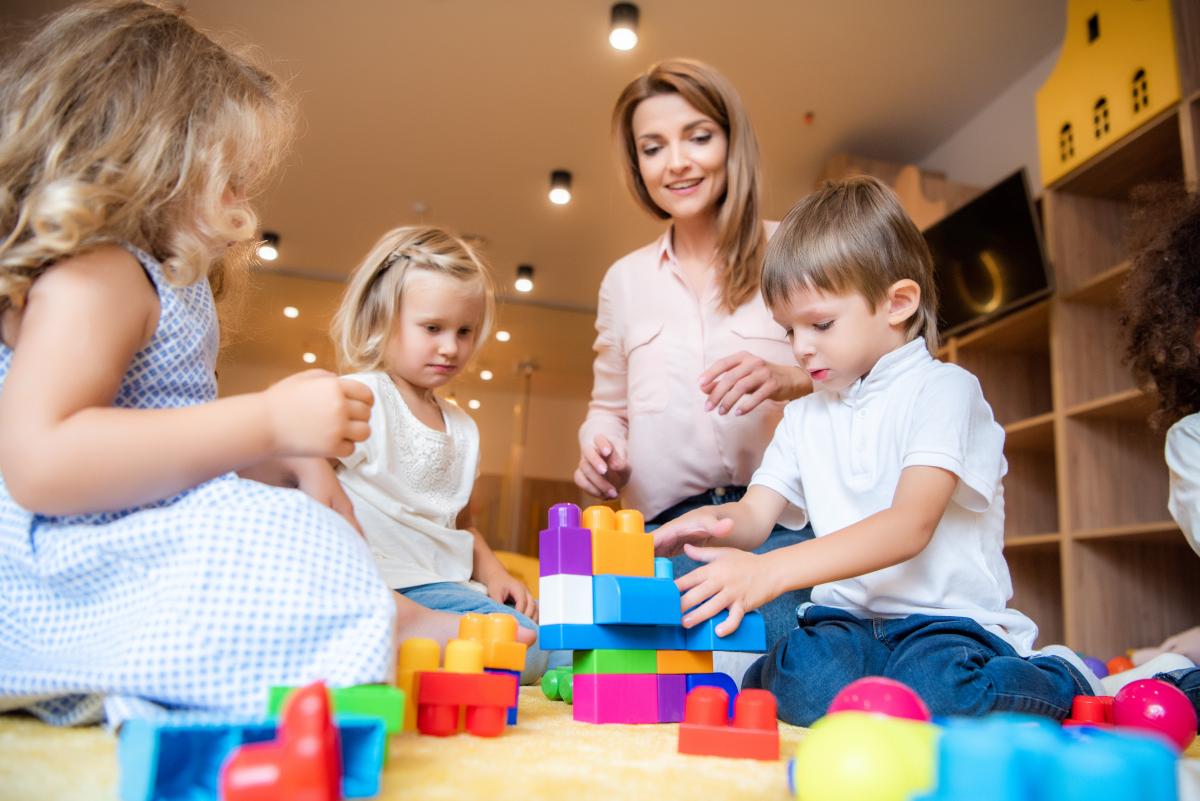 Now in Kyiv, the minimum number of requests for filling kindergartens / photo ua.depositphotos.com
In the Ukrainian capital, they plan to restore the damaged buildings of schools and kindergartens in order to start full-fledged work of all institutions from September 1, if the security situation in Kyiv and in the country as a whole allows.
This was announced by the Kyiv mayor Vitaliy Klitschko on the air of the information telethon.
He informed that from September 1, it is planned to resume full-fledged work in the capital of schools and kindergartens, but all the dates depend on the situation.
"Today we have a minimum number of requests to fill kindergartens. It is clear that it makes no sense to open an institution where there will be 2-3 children. If the number of requests from parents grows in a particular district of the capital, then we will accordingly consider the possibility of resuming work separate institutions for children to attend. Regarding education in schools, the educational process in the capital is now taking place remotely. If the security situation in the capital and in the country as a whole allows, we plan to prepare all preschool and school institutions by September 1 in order to start full-fledged work. But everything depends, first of all, on the security situation," Klitschko said.
In addition, the mayor of Kyiv noted that over 200 residential buildings, as well as a significant number of schools and kindergartens, have been damaged in the capital since the beginning of the Russian invasion.
"We hope that the situation in Ukraine will stabilize and we plan to start the educational process in the capital from September 1, as always. But by this time, the damaged buildings of educational and preschool institutions, as well as residential buildings, need to be repaired in Kyiv. Appropriate estimates are being developed to Everything is restored as soon as possible, during the summer months. Everything is being done so that the residents of the capital can return to their homes, and the children can go to school," Klitschko stressed.
Recall that since the beginning of the full-scale Russian invasion, 208 residential buildings, 46 schools, 29 kindergartens and 1 orphanage have been damaged in Kyiv. 13 administrative buildings, 2 sports facilities, 5 social facilities, 17 healthcare facilities, 10 cultural facilities, and 48 transport infrastructure facilities were also damaged.
As UNIAN reported earlier, it became known whether there will be a curfew in Kyiv on May 8-9. According to the mayor, in the coming days there is a high probability of rocket attacks in all regions of Ukraine.
You may also be interested in the news: