Most of them hit non-military targets.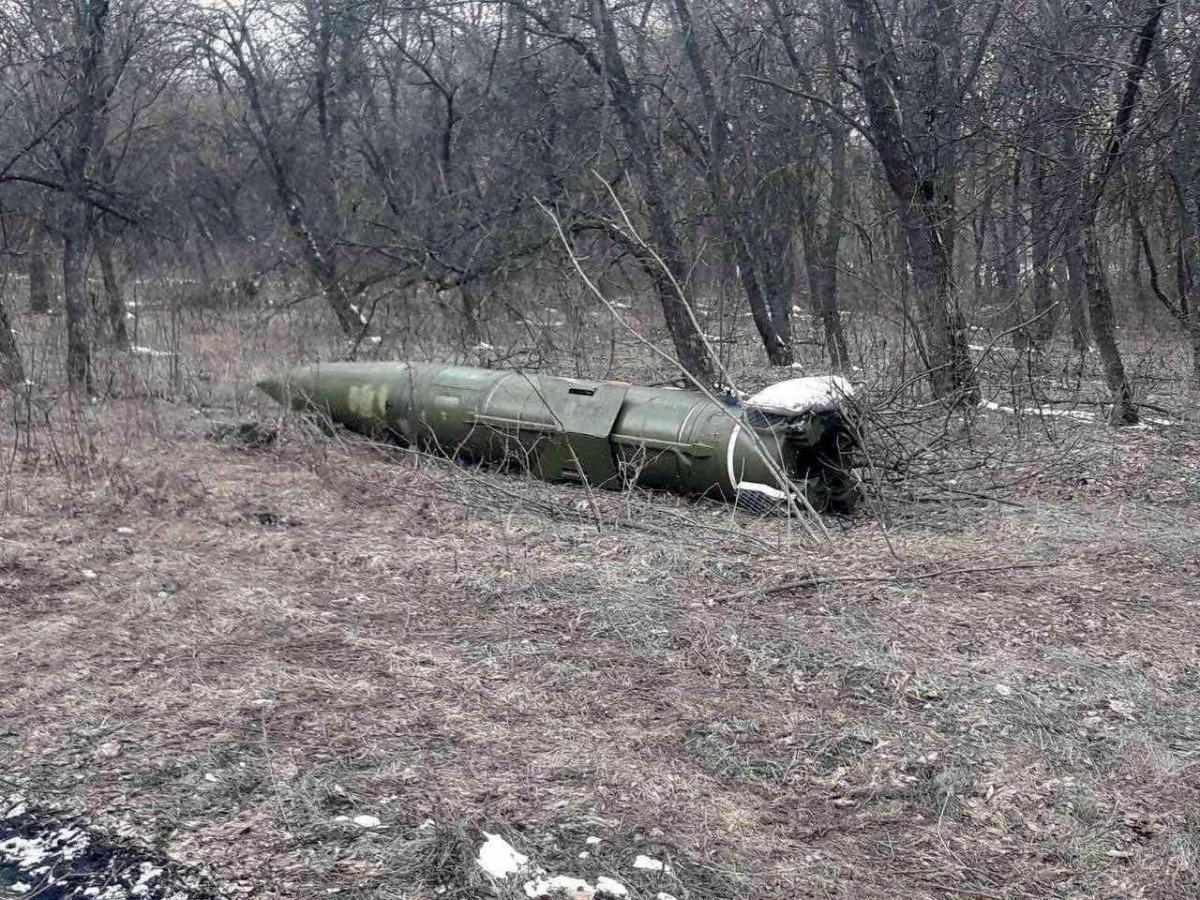 Downed Russian missile / photo REUTERS
Since February 24, Russia has used almost 2,000 missiles against Ukraine.
This was announced by the President of Ukraine Volodymyr Zelensky in his address to the Danish people on the anniversary of the liberation of Denmark from the Nazis.
"… The war has come again. It is here and now. It is in Ukraine. And it is not going to stop on our land. And it has already become as cruel as that war, the victory in which we all remember every year in May" , he noted.
Zelensky recalled that he had already addressed the Danes and the Folketing on the 34th day of Russia's full-scale invasion of Ukraine.
"I said then that Russia used 1,370 missiles against our country. Today, there are already 1,993 missiles. Just imagine how many lives they claimed. Most of them hit non-military targets," the president said.
Read also:
According to him, as of March 29, the Russian invaders destroyed 773 educational facilities in Ukraine, and as of today, twice as many – 1,584.
"These are kindergartens, schools, universities. This is what the Russian army is fighting against in Ukraine. The invaders have already killed 220 Ukrainian children. And we still do not know exactly what is in the occupied areas," the head of state said.
He stressed that Russia is not yet ready to stop the war and still dreams of seizing Ukraine and other European countries, dreams that freedom in Europe should disappear.
"But their dreams should not come true. The dream of peace should come true. Our dream and yours. Just like it was 77 years ago," Zelensky stressed.
He also added that while no one will say how many more days this war will last, but the president believes that "our Liberation Day is approaching."
As UNIAN reported, since the day of the full-scale invasion of the Russian Federation into Ukraine, at least 631 rockets have been launched from Belarus on Ukrainian territory.