The forecast from the astroexpert is not very comforting, according to him, the war will drag on.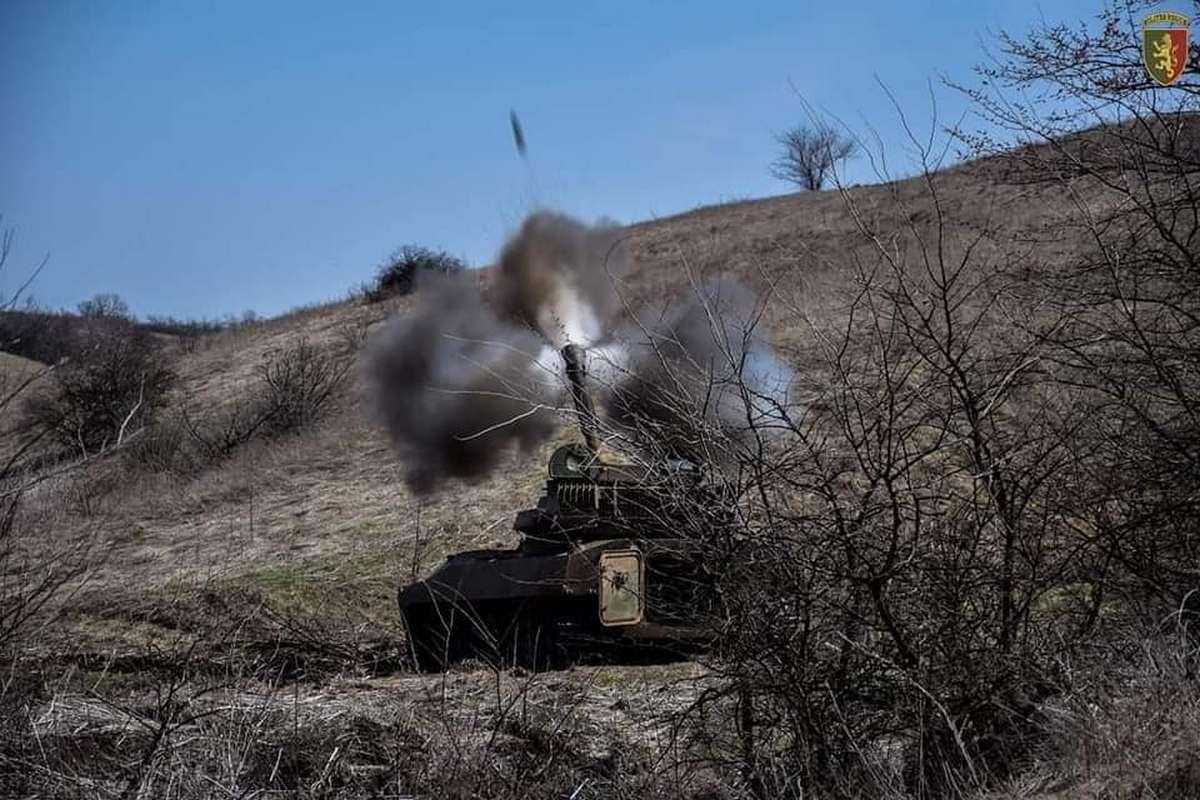 How long will the war in Ukraine last? /facebook.com/mykoda
Russia's full-scale war against Ukraine could drag on, says renowned astrologer Dmitry Uranus.
Under one of his Facebook posts, he responded to readers' comments and noted that "the war is only flaring up."
According to the astrologer, in June-July the line of Mars, which indicates destructive energy, will affect not only Ukraine, including Crimea, but also Russia.
"As long as Putin is alive, the war will not end. And Putin has two critical years ahead. So the war is from one to two years, with interruptions," Uranus said.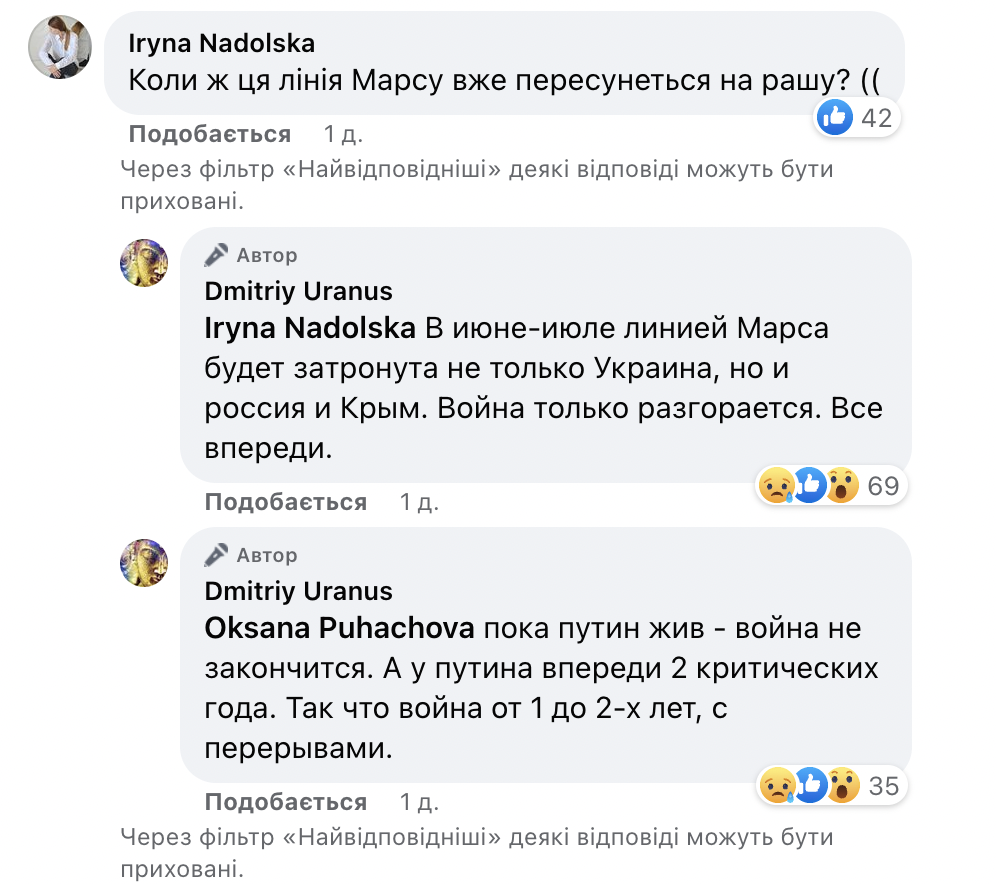 The astrologer's disappointing forecast for the war in Ukraine 2022 / Screenshot
Recall that earlier Dmitry Uranus told what danger awaits Ukrainian cities in May 2022.
You may also be interested in the news: