The divorce of a star couple becomes scandalous.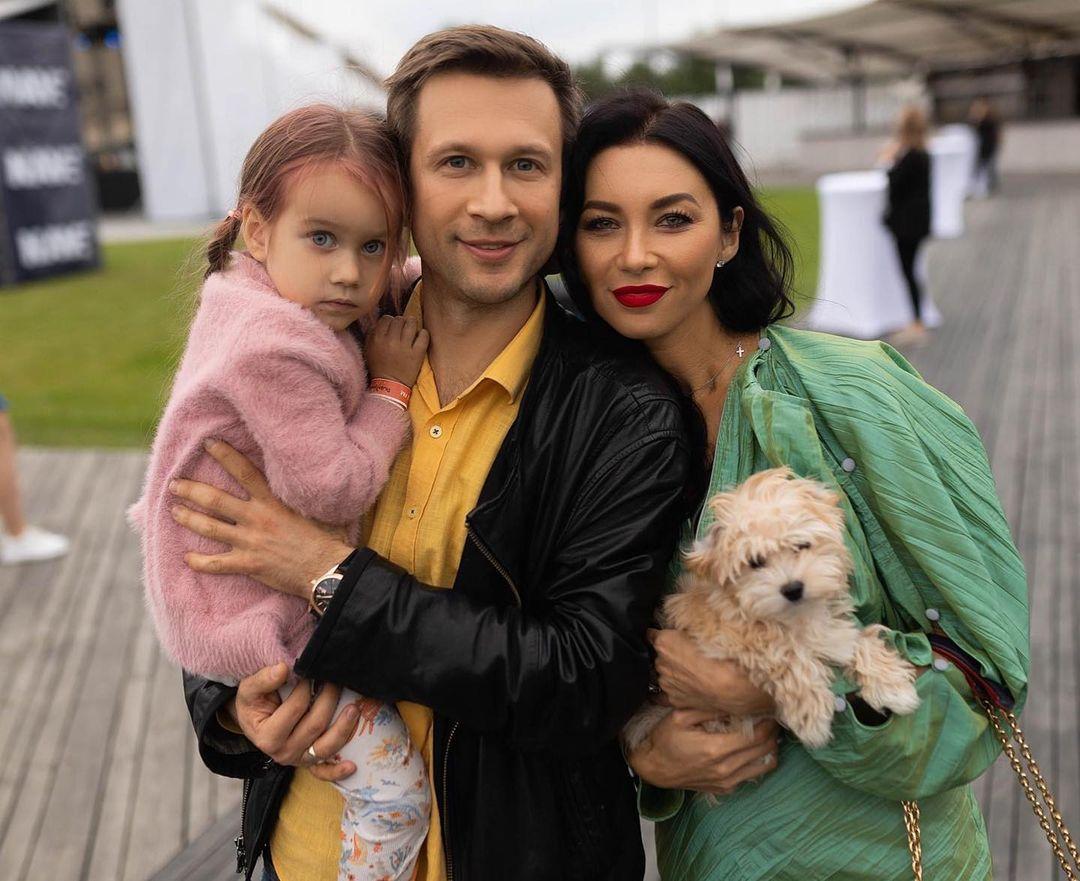 Dmitry Stupka and Polina Logunova / instagram.com/stupka777
Recently it became known about the divorce of Ukrainian actor Dmitry Stupka and model Polina Logunova. In a recent interview, Dmitry said that it was Polina who initiated the breakup, since she had a new American lover.
Then the actor said that he was very upset by this, and he also often cried because he could not see his daughter Bogdana every day. Polina's reaction to such words of the ex-husband was not long in coming.
She wrote that if she revealed the real truth about their divorce, it would destroy Stupka's career.
"If I give the real reason for the divorce, it will destroy your career. If I add a photo, it will destroy you as a person. If I add invoices for helping you after everything … I thought you were wiser, I did not destroy your life after the experience. You decided to desecrate my name. You always had bad advisers, "Logunova wrote.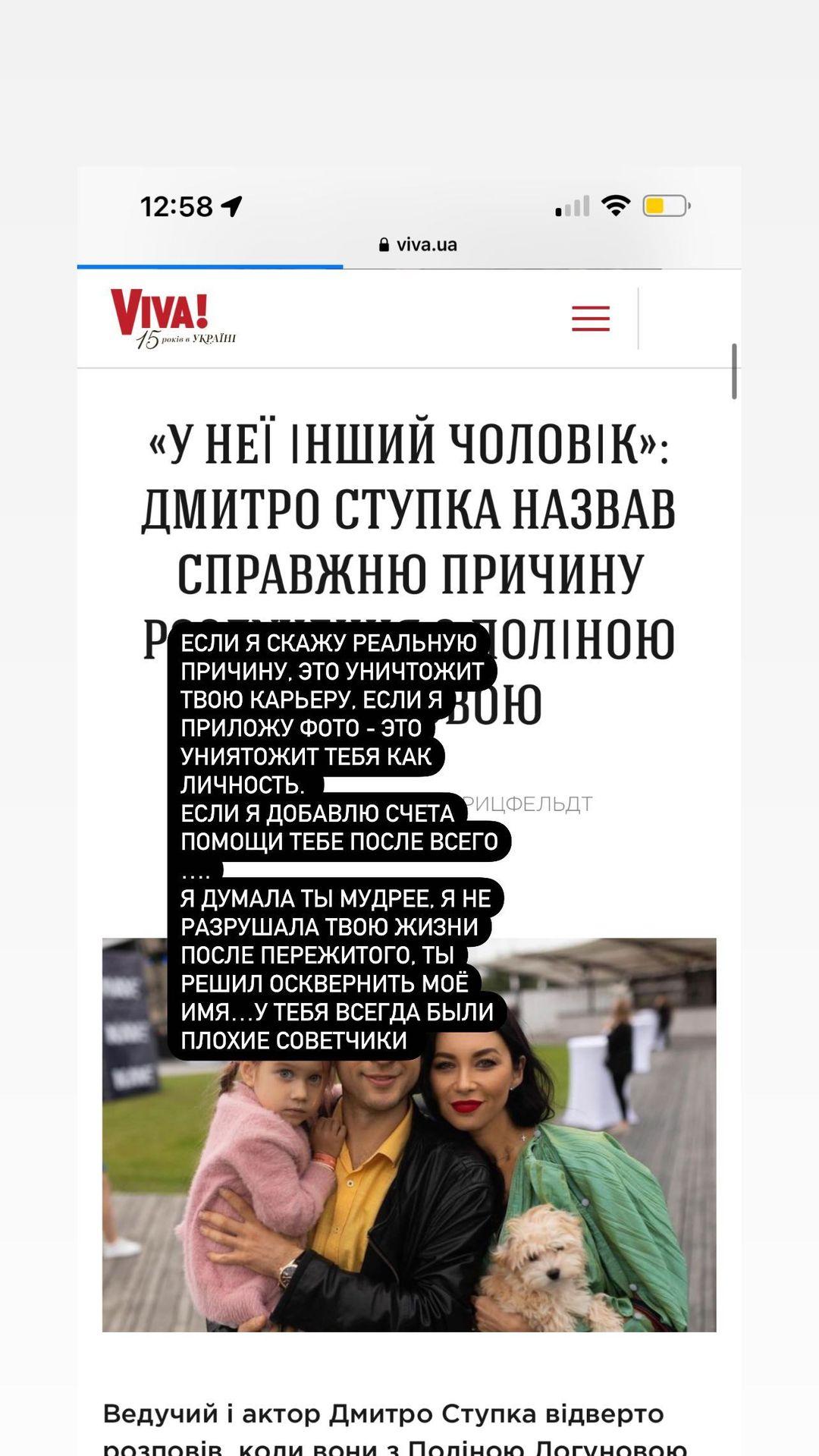 Polina Logunova replied to Stupka / instagram.com/polinalogunova
Recall that earlier Dmitry Stupka revealed the whole truth about the divorce from Logunova.
You may also be interested in the news: