The Foreign Ministry hopes that Hungary will eventually support the imposition of an embargo on Russian oil and the provision of military assistance to Ukraine.
With a strike on Transcarpathia, Putin brought the war even closer to the Hungarian border / photo ua.depositphotos.com
The Ministry of Foreign Affairs of Ukraine believes that Russian President Vladimir Putin brought the war even closer to the Hungarian border with a missile attack on Transcarpathia
This was announced by Foreign Ministry spokesman Oleg Nikolenko in a comment available to UNIAN.
He commented on the statements of government officials who consider the correct position of Hungary not to supply weapons to Ukraine and not to allow the transit of weapons through Hungarian territory.
"Russia fired rockets at Transcarpathia, a Ukrainian region that borders Hungary and on whose territory a large Hungarian community of Ukraine lives. This is another evidence that the war concerns not only Ukraine, but also Hungary, no matter how hard they try to ignore this fact in Budapest ", the speaker said.
"Rocket attacks leave no doubt that Russian evil can only be overcome through joint efforts. It is useless to hope that political concessions will satisfy Russia's aggressive appetites. Putin does not distinguish between nationalities when he orders his troops to destroy people. For him, there are no partners or allies. an insidious blow. It is only a matter of time and circumstances," Nikolenko stressed.
Read also: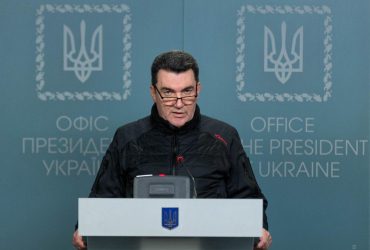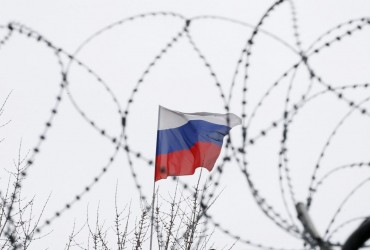 He recalled that Foreign Minister Dmytro Kuleba had already noted that without peace and security in Ukraine there would be no peace and security in Hungary.
"Putin brought the war even closer to the Hungarian border with a strike on Transcarpathia," the speaker said.
"We in no way want the Hungarian people to experience the horrors that the Ukrainians are going through now. At the same time, Europe does not exist in a vacuum. Every European country must make efforts to establish peace. By helping to stop Russia in Ukraine, Hungary will primarily strengthen its own security. We hope that Hungary will promote unity in the EU, including in terms of imposing an embargo on Russian oil and providing military assistance to Ukraine," Nikolenko added.
As UNIAN reported earlier, on May 4, the Hungarian government said that the European Union's plan to completely ban Russian oil imports is unsatisfactory, as it threatens Hungary's energy security.
On May 3, the Russian occupiers fired rockets at the Volovets territorial community. It is noted that due to the hit, an infrastructure object caught fire, and buildings within a radius of 500 meters were damaged by debris, windows were broken in the premises and other material losses were caused.
Later it became known that the invaders were aiming at Transcarpathia with high-explosive fragmentation rockets.
You may also be interested in the news: