The first lady thanked for the humanitarian aid, but specified that Ukraine is now most in need of weapons.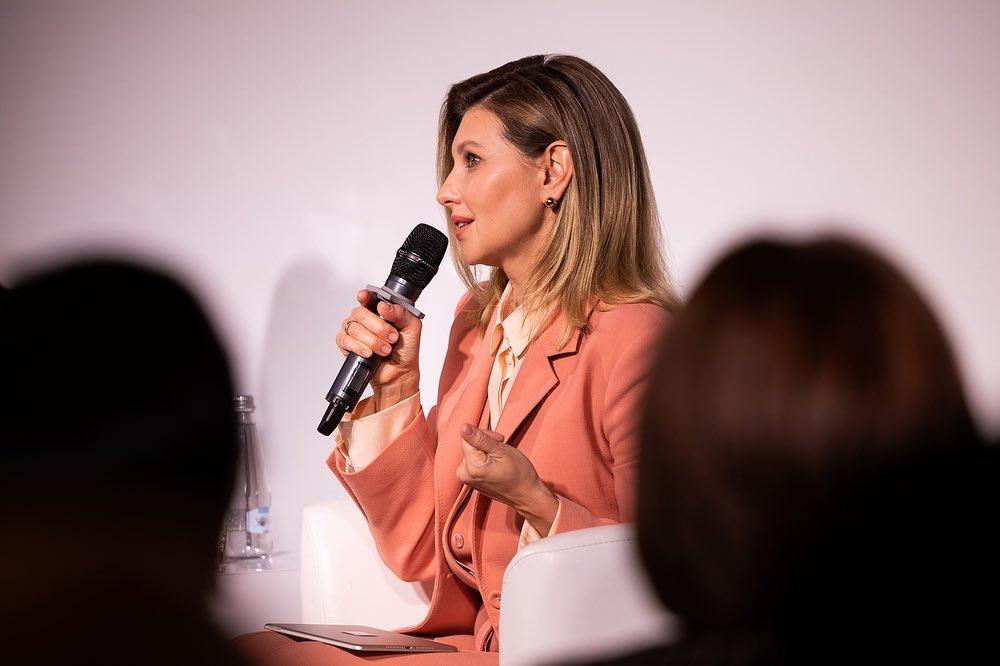 Elena Zelenskaya / Photo – instagram.com
The President's wife, Elena Zelenskaya, appealed to the leadership of Western countries with an appeal to support Ukraine with weapons. The first lady clarified that the Ukrainians are grateful for the humanitarian assistance, but now the primary need is weapons.
She stated this in an interview with Good Morning Britain.
"We are grateful for the humanitarian assistance, for sheltering our people. We are very grateful. However, it should be understood that baby food will not be needed if the children die," Olena Zelenska said.
Read also:
She clarified that such assistance is important, but at a time when mothers hide their children in basements, there are other needs.
"We need weapons. Yes, mothers, children and the elderly in Ukraine need weapons that their defenders will pick up and drive the enemy away from the borders of Europe. Ukraine needs weapons so that Ukrainian refugees can return home and restore the economy," Volodymyr's wife summed up Zelensky.
She called on Western countries to accelerate the pace of providing Ukraine with heavy weapons.
Read also:
"We are especially grateful for the decisive position of the British government on this issue. From Boris Johnson, we receive absolute understanding not only in words, but also in such urgent assistance with weapons," Olena Zelenska added.
We will remind, earlier Zelenskaya told what she was doing during the war. The first lady shared that she carries the defense primarily on the information front.
You may also be interested in the news: