The next aid package from the UK included Brimstone missiles.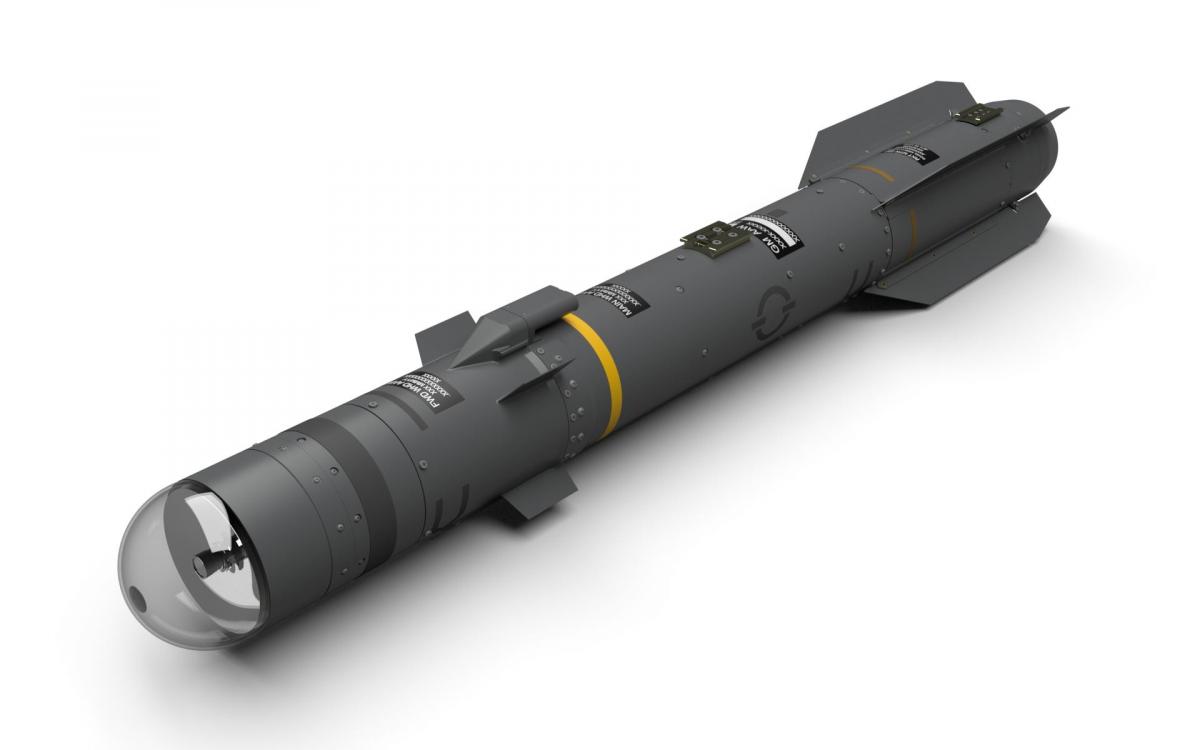 Brimstone/MBDA anti-ship missile
British Prime Minister Boris Johnson, during an online address to the Verkhovna Rada, said that Ukraine would soon receive Brimstone anti-ship missiles.
Even before the Russian invasion, London wanted to equip missile boats with these missiles, which it planned to build for Ukraine on credit. But now Brimstone has been installed on a light ground chassis in the shortest possible time, turning it into a coastal missile system.
Brimstone rocket
In general, the Brimstone was created as a modernization of the extremely successful American air-to-ground missile AGM-114 Hellfire light class with a weight of about 45 kg. It is one of the main anti-tank weapons of attack helicopters and aircraft in NATO countries.
As a result, the European defense conglomerate MBDA, which has been working on the project since 2005, has completely redesigned the missile. He integrated a radar homing head into it, and then added the option of targeting by a reflected laser beam. Another feature of the missile is the possibility of salvo launch, when each missile is aimed at its own separate target.
At first, these missiles were considered exclusively as an airborne weapon, but subsequently the Brimstone launch range was dramatically increased: from 12 and 20 km from a helicopter and aircraft to 40 and 60 km, respectively. This increase in range is due to better aerodynamics, a more powerful engine and miniaturization of electronics. And since 2016, the promotion of the long-range version of the Brimstone 2 rocket began.
Such a range made it possible to turn the air-launched missile into a surface-to-surface missile, which is capable of destroying targets at a distance of approximately 10-12 km. This difference is due to the fact that when launched from the surface, the rocket has an initial zero speed and it is necessary to overcome a denser atmosphere.
Enemy armored vehicles were immediately considered as targets for this missile, which led to the creation of a new generation of tank destroyers, such as Overwatch. And also as an anti-ship – Brimstone Sea Spear.
Brimstone Sea Spear anti-ship missile
But, with all due respect to the developers from MBDA, it is possible to call Brimstone an anti-ship missile only with the clarification that this missile is against small ships, or, more precisely, against boats.
At least, it was against 15-meter boats that were moving at a speed of 20 knots that these missiles were tested. That is, they are still capable of destroying such targets as Russian Raptor patrol boats, if, of course, they come within 10-12 km from the coast.
But sinking something more than a boat with this rocket is quite difficult. Still, this is an anti-tank missile weighing 50 kg. Damage is still possible, but it is extremely difficult to imagine a scenario in which Brimstone launches disrupt the landing of 110-meter large landing ships that can accommodate an entire battalion of marines of 340 people with 10-12 armored vehicles.
That is why, perhaps, Brimstone will still be more effective to use as an anti-tank weapon. Although, given the cost of one Brimstone missile of more than 100 thousand pounds, this will be one of the most expensive anti-tank weapons in the Armed Forces of Ukraine.
Specifications Brimstone Sea Spear
Weight: 50 kg Length: 1.8 m Guidance system: combined – millimeter-wave radar seeker and semi-active laser
You may also be interested in: