The troops of the Russians who left the city got stuck under the village of Velikaya Novoselka.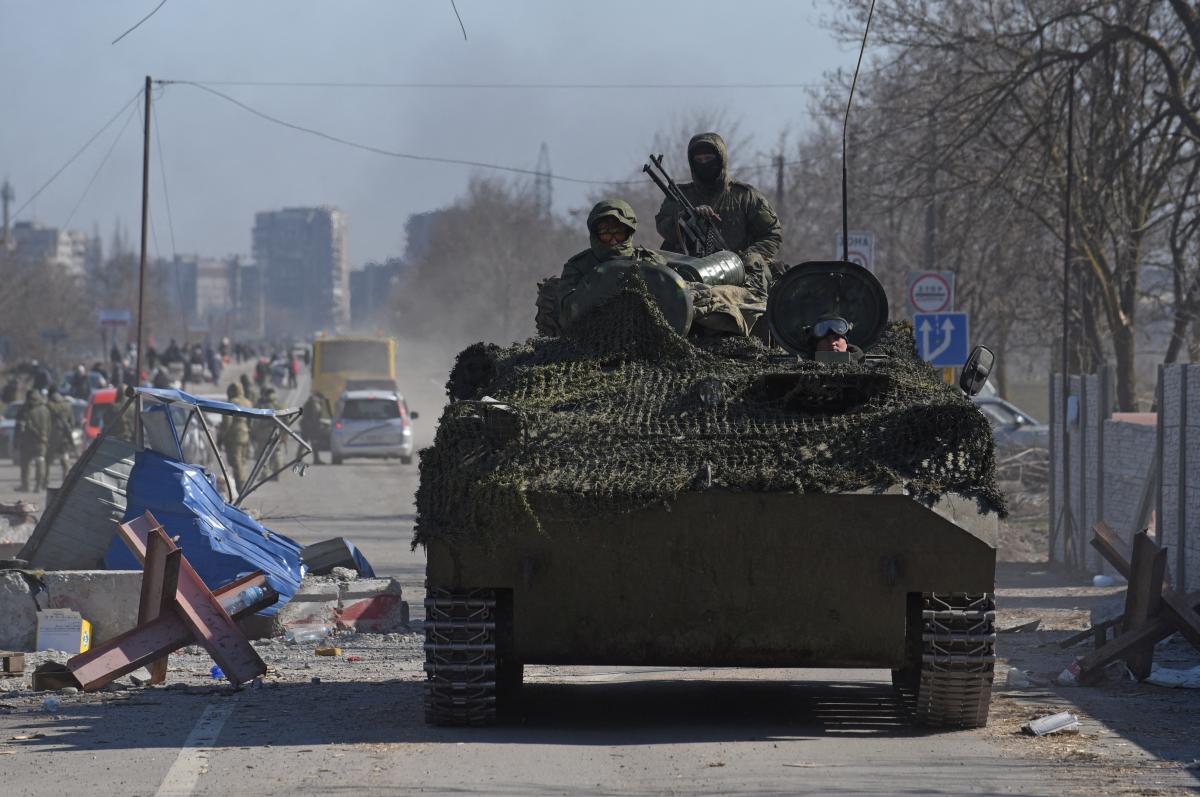 In Mariupol there are about two thousand invaders / photo REUTERS
About two armored personnel carriers of the occupiers continue to be in Mariupol, which is equivalent to several thousand people. And the troops of the Russians, who left the city, got stuck under the village of Velikaya Novoselka.
This assessment was given by a senior Pentagon official during a briefing, which was published on the official website of the US Department of Defense.
"We would estimate that about two battalion tactical groups of Russians are still in Mariupol, so it's several thousand people," a Pentagon spokesman said.
However, the Ministry of Defense is not sure whether it is possible to call the army of invaders in the city full-fledged armored personnel carriers. There is a mixture of several different Russian forces in Mariupol. For example, Kadyrov's militants were spotted there. Therefore, it is impossible to say for sure that the occupiers in the city are formed into two armored personnel carriers, as integral units. But their number reaches about 2 thousand people.
A senior Defense Ministry official also noted that the vast majority of the forces that were concentrated in and around Mariupol were sent to the Donbass. This is approximately 10 battalion tactical groups. However, these units stalled south of the village of Velikaya Novoselka.
The official also noted that in the south of Ukraine, the Russian Federation has not made any progress. The occupiers are facing massive resistance. They hit Lviv and other cities, but the blows do not always hit the desired targets.
Recall that in Mariupol, the invaders continue to storm the Azovstal plant, where the Ukrainian military and civilians are located. People's deputy and head of the Servant of the People faction David Arakhamia confirmed that the rashists broke into the territory of the industrial facility. According to the commander of the Mariupol "Azov" Denis Prokopenko, heavy, bloody battles continue at Azovstal.
War of the Russian Federation against Ukraine
On February 24, the Russian Federation invaded independent Ukraine and caused a real collapse in the country. The invaders not only seize military units, airports and other strategic facilities, but also shoot at civilians and high-rise buildings in cities. On February 27, 2022, information appeared that Belarus could declare war on Ukraine. There is no official confirmation of the invasion of her army into our territory yet.
You may also be interested in the news: